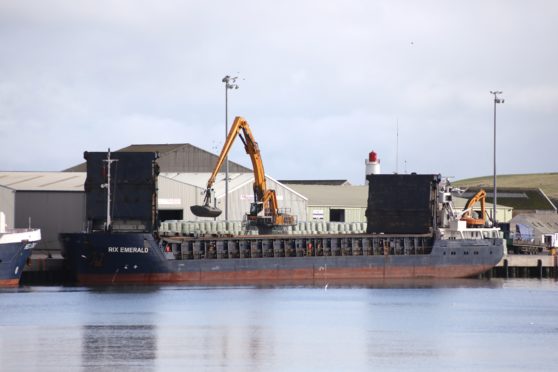 A maritime mystery played out in the North Sea after a cargo vessel destined for Scotland with engine problems fell foul of the Swedish Transport Agency.
Officers from the UK Maritime and Coastguard Agency were asked by their Scandinavian counterparts to board the Rix Emerald at Montrose harbour after suggestions the ship had left Sweden without permission.
They found nothing untoward and the ship was expected to depart the Angus port either last night or this morning.
Reports in the Swedish media on Monday suggested the ship, carrying a load of oats, had careered down the Göta River on Friday after it developed technical problems.
The Swedish national public television channel reported several bridges were forced to open when the vessel failed to slow down.
Despite attempts by the Swedish Transport Agency to detain the 2,061 tonne vessel, measuring 88.48 metres long, it carried on without permission – and then disappeared from view.
Pekka Piirainen, a duty officer with the agency, confirmed he received a call from the pilot office stating there was a problem with the vessel's main engine.
He said: "I phoned the captain on-board, he said there was no problem and hung up.
"It is the first time in my 30 years in the profession that I have been involved with something so rude."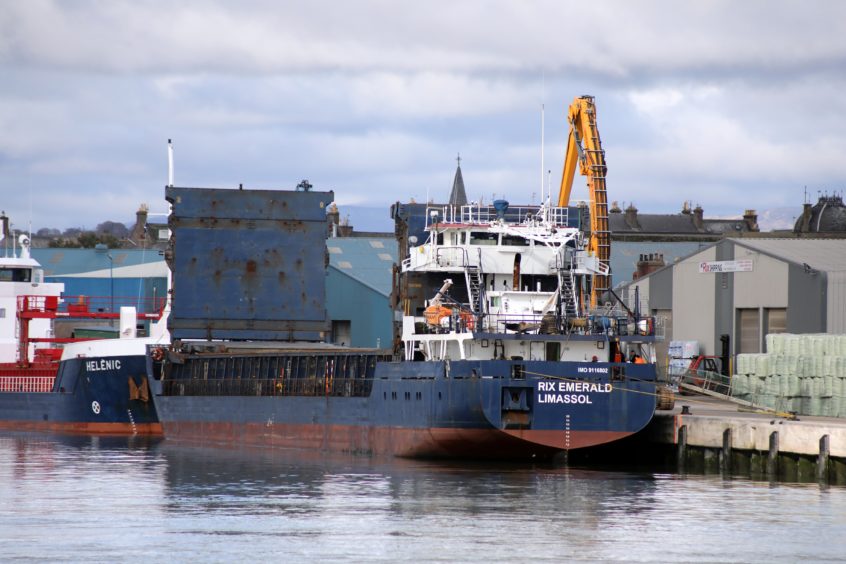 The Rix Emerald.The ship, registered with the Baltic Shipping Company and flying the Cypriot flag, was on its way from Lilla Edet to Montrose when the drama unfolded.
It vanished on Saturday and could not be located via the Automatic Identification System.
However, by Sunday it was traced in the middle of the North Sea.
Mr Piirainen contacted the UK's Maritime and Coastguard Agency (MCA) asking it to investigate the incident.
A spokeswoman confirmed officers boarded the vessel in Montrose on Monday.
She said: "We were alerted by the Swedish Maritime Administration that the vessel Rix Emerald had left Sweden with its engine not fully operational.
"We were also told the vessel was on her way to Montrose and the vessel's Automatic Identification System was not in operation after passing Skaagen in Denmark.
"In addition this information was uploaded by the SMA onto the Port State Control Inspection database (THETIS) which means it is visible to all port states.
"The vessel was inspected by Maritime & Coastguard Agency inspectors at Montrose," she added.
"The inspection resulted in a few deficiencies, none of which are detainable."
It is understood the Rix Emerald was to set sail again either later on Tuesday or this morning.
The Baltic Shipping Company has been contacted for a comment.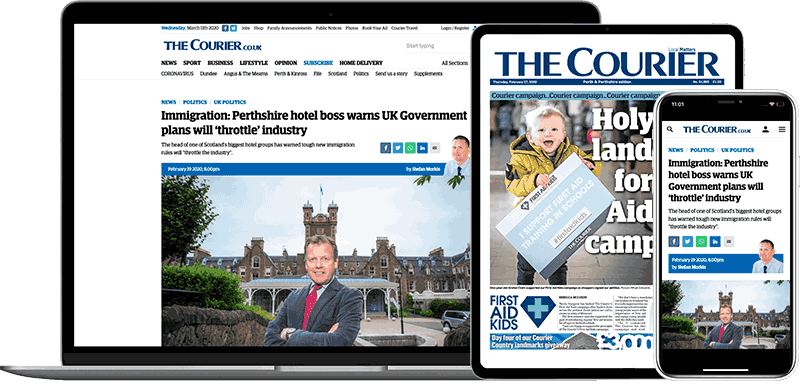 Help support quality local journalism … become a digital subscriber to The Courier
For as little as £5.99 a month you can access all of our content, including Premium articles.
Subscribe