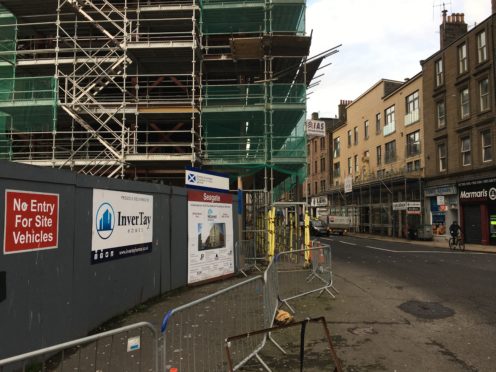 Council bosses have taken the rare step of removing traffic restrictions around a Dundee building site due to the slow pace of the works.
The city council decided to revoke the traffic order which bans all vehicles from Trades Lane at its junction with Seagate this week.
The order was put in place in December last year to allow work to go ahead on converting 3 Trades Lane into 28 two-bedroom flats.
It is understood council officers reckoned there was no need to keep the road closed since there has been so little progress on the scheme.
One Seagate-based worker said: "It seems like there is next to no work getting done on the site.
"The road only seems to have been closed so the foreman can leave his car in the compound."
The order was issued this week but the road was still closed on Wednesday.
The homes are being built opposite Seagate bus station in a site that has lain empty since 2014.
The block, which remains covered in scaffolding, will also have space for a retail unit on the ground floor.
Developer Invertay Homes is working in partnership with Hillcrest Housing Association on the flats.
Work on the eight-storey building began in November last year.
The revocation order, signed by Dundee City Council's head of democratic and legal services Roger Mennie, states: "The current methods of operations do not justify a long term closure."
A spokesperson for Dundee City Council said: "The contractors' method of operation does not justify the need for a long-term closure.
"It is open to them to apply for short-term closures as and when necessary."
A spokesman for Hillcrest Housing Association said: "Hillcrest is aware that the Seagate development is running behind schedule.
The project is still within its completion date, however we have asked our developer to provide a revised programme.
"Any liaison with Dundee City Council regarding road or lane closures is the responsibility of the developer and their contractor."
Contractor Invertay Homes did not respond to a request for comment.
There was no answer at developers Seagate (Dundee) Ltd.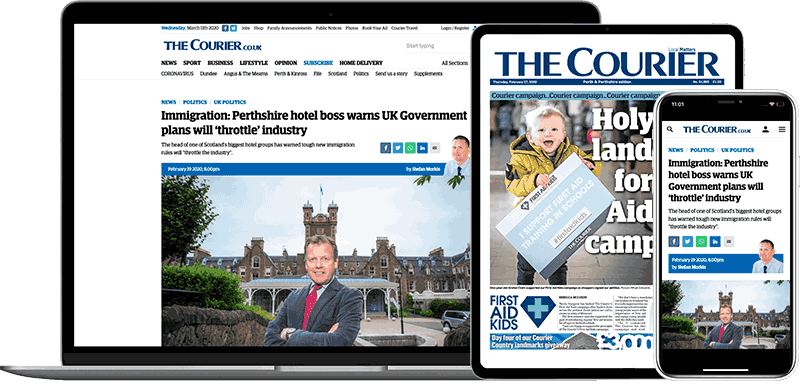 Help support quality local journalism … become a digital subscriber to The Courier
For as little as £5.99 a month you can access all of our content, including Premium articles.
Subscribe