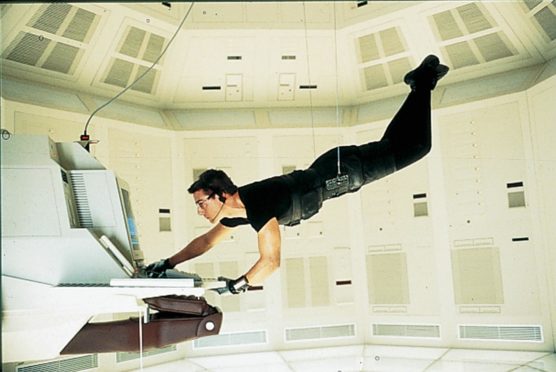 It was the Dundee job which proved to be Mission: Impossible for Hollywood movie hero Tom Cruise.
Cruise and his then wife Nicole Kidman were sensationally announced as having become patrons of the Rep 20 years ago.
The couple were to lead a campaign to sell seats in the auditorium to help refurbish the Rep and fund a full-time cast at the theatre.
But it appears they went into the 1999 Rep agreement with their Eyes Wide Shut.
After the initial blaze of publicity things went silent.
Two decades on it has emerged that Cruise and Kidman no longer have any ties with the Rep.
Whether they ever did remains shrouded in mystery.
A Rep source said: "It would have been good if they had been around but my understanding is that there wasn't a lot said about it.
"The relationship came through our artistic director at the time but there was no mention of a monetary value placed on it.
"We don't currently have a patron system in place at the Rep."
Cruise and Kidman were personal friends of the Rep's then artistic director Hamish Glen who was introduced to them by his actor brother Iain who had appeared alongside Kidman in the sell-out London play The Blue Room.
It was hoped they would have been guests of honour at a dinner in aid of theatre funds the following April but filming commitments were blamed for their non-appearance.
Hopes were high that the famous couple would still make it to Dundee to enjoy a Rep performance.
But that didn't happen and the Hollywood couple eventually separated in 2001.
Dundee Conservative councillor Philip Scott recalled the Rep's opening and its renaissance in the late 1990s.
He said: "It's easy to forget how trail-blazing the Rep has been, because so much is happening in Dundee now.
"For the Rep to employ a permanent cast in 1999 was nationally significant.
"I'm sure it wasn't always plain sailing and involved a lot of fundraising.
"So the patronage of Hollywood A-listers was terribly exciting.
"But looking back now, it seems like the Rep got along just fine without any celebrity endorsement.
"Saying that, I'm sure we'd all love Ms Kidman or Mr Cruise to visit, and see how Dundee has developed since 1999."
The Rep did get a visit from a Hollywood superstar in 2009 when Keanu Reeves turned up to watch a play by locals and spent three hours talking to the cast.
Born in 1962, Tom Cruise starred in some of the top grossing films of the 1980s including Top Gun, The Color of Money, Rain Man and Born on the Fourth of July.
By the 1990s he was one of the highest paid actors in the world earning an average $15m per film including Mission: Impossible and Jerry Maguire for which he received an Academy Award Nomination for best actor.
Australian-American actress Nicole Kidman's breakthrough role was as a married woman trapped on a yacht with a murderer in the 1989 thriller Dead Calm.
She followed this with her Hollywood debut opposite Cruise in Tony Scott's auto-racing film Days of Thunder in 1990.
Kidman has won five Golden Globe Awards, two Emmy Awards, a British Academy Film Award, and an Academy Award.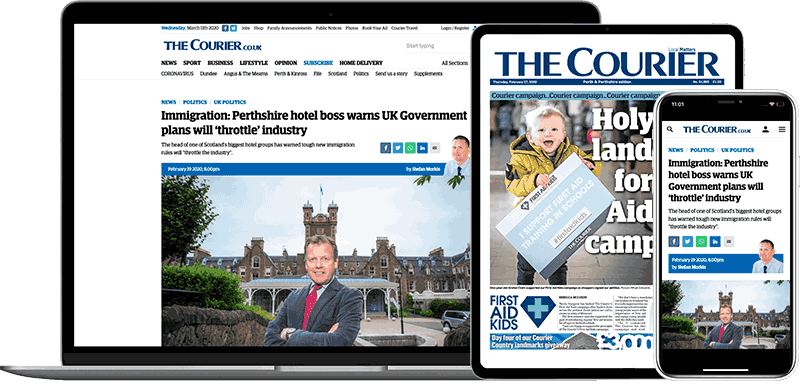 Help support quality local journalism … become a digital subscriber to The Courier
For as little as £5.99 a month you can access all of our content, including Premium articles.
Subscribe