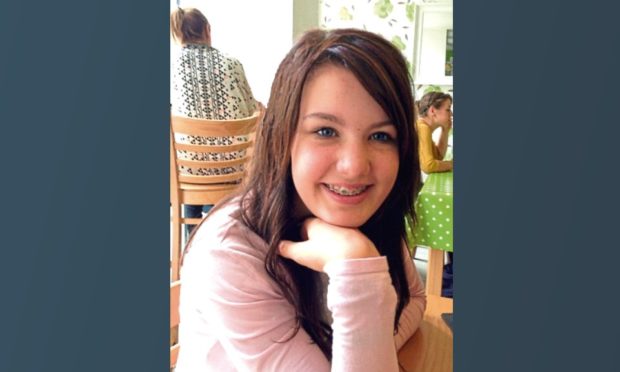 A highly-skilled lung nurse – whose 13-year-old daughter took her own life after looking at suicide guides on the internet – has been given a week's grace from being recalled to the front line of the fight against coronavirus so she can attend a court probe into the tragedy.
Ruth Moss, 47, is to be the "key witness" at a fatal accident inquiry (FAI) next week into the death of Sophie Parkinson, at her family's home in Liff, outside Dundee, in March 2014.
Mrs Moss's usual role is as a senior research nurse in cystic fibrosis (CF), the genetic disorder that causes long-term breathing difficulties.
Patients with CF are among those considered especially vulnerable to Covid-19.
She is currently seconded by her employers, NHS Lothian, to an Edinburgh-based mental health charity, Penumbra, where she is the Scottish Government-funded delivery lead looking at support services for people bereaved by suicide.
Yesterday the sheriff due to preside at the FAI into Sophie's suicide was told that despite the coronavirus crisis, Mrs Moss would be available.
Counsel for Sophie's family, David Adams, told the final preliminary hearing before the inquiry starts next Monday: "Mrs Moss is a nurse. She has been told she will not be re-tasked as a result of matters going on in the world at the moment.
"She has specifically raised that with her employer and she has been told in terms that she will not be retasked, so she will be available."
Sophie first sought help from mental health services when she was seven years old.
The inquiry is to focus on whether the care she received from the NHS was good enough.
Mrs Moss has blamed NHS Tayside for what happened.