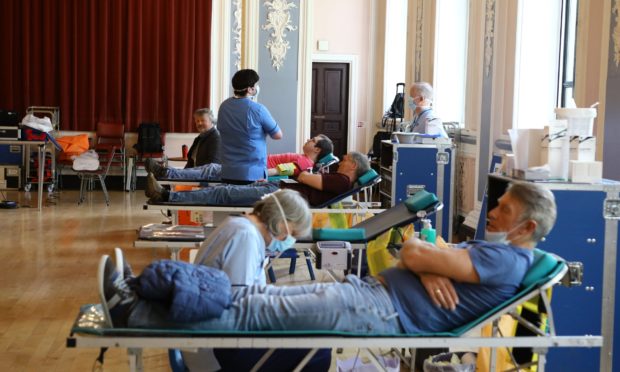 Blood transfusion bosses have hailed a Tayside and Fife donor response which has kept vital supplies bouyant during the Covid-19 crisis.
The early stages of the pandemic saw potential donor interest triple and stocks remain high as people continue to attend local sessions, including a re-located Dundee arrangement in the city's Marryat Hall after the service was moved from the Ninewells Hospital pandemic frontline.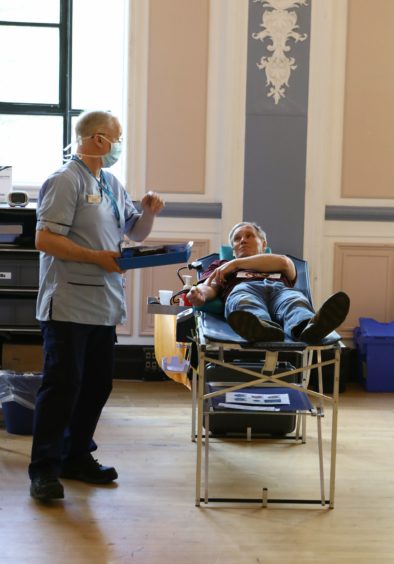 Transfusion chiefs have also made a plea for recovered Covid-19 patients to consider giving blood, which may provide convalescent plasma to help those battling the killer disease.
Scientific evidence has shown transfusing patients with plasma from people who have recovered from coronavirus can help shorten the illness and make it less severe if given to very ill patients.
The approach has previously been used to treat other infections such as Spanish flu, SARS and Ebola, and is known as passive immunotherapy.
Overall demand for blood supplies has dropped due to factors including the suspension of elective surgery and a dip in trauma cases through the decline in serious road accidents since lockdown.
The national service aims to maintain six days of stocks at any one time and on Friday all blood groups were at or above that level, with a ten-day supply of A- and nine-days of B- and AB- groups.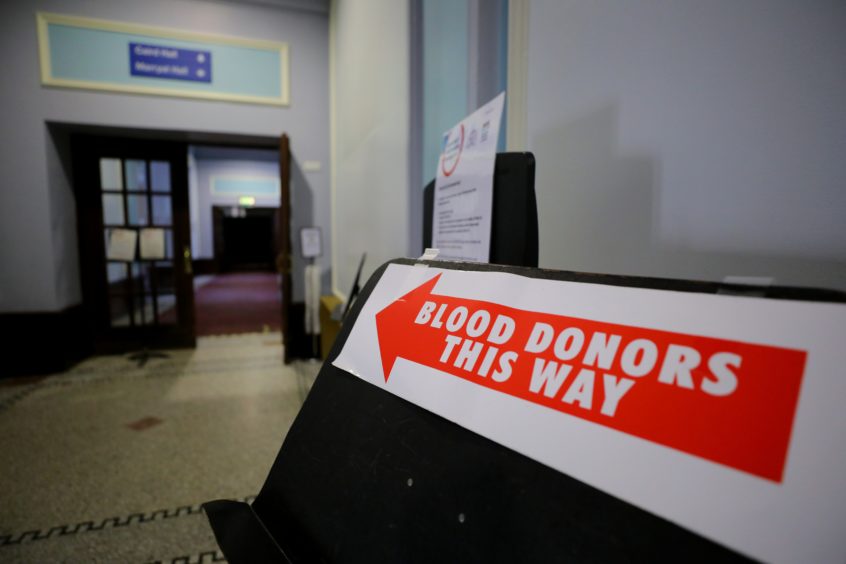 Dr Sylvia Armstrong-Fisher, Scottish National Blood Transfusion Service head of territory for the North of Scotland said, "When the pandemic first began, we were bowled over by the kindness and generosity of people in Tayside and Fife.
"In March, three times as many people searched our website for places to give blood as usually do, and for a while it was difficult to get an appointment.
"However, although everything is calming down now, sessions across the region are still very well attended.
"We are pleased that we have managed to minimise disruption to most community sessions in Tayside and Fife.
"However, we made the decision to close Dundee Donor Centre to blood donation quite early on, as we wanted to reduce the number of people we invited into the hospital environment during a pandemic, plus we felt it would be too difficult to maintain social distancing for both donors and staff.
"We are extremely grateful for the co-operation of Dundee City Council is allowing us to use the Marryat Hall for the blood donation sessions."
Dundee donor sessions take place on Tuesday, Wednesday and Friday and must be booked by telephoning 0345 90 90 999 or emailing nss.snbtsenquiry@nhs.net.