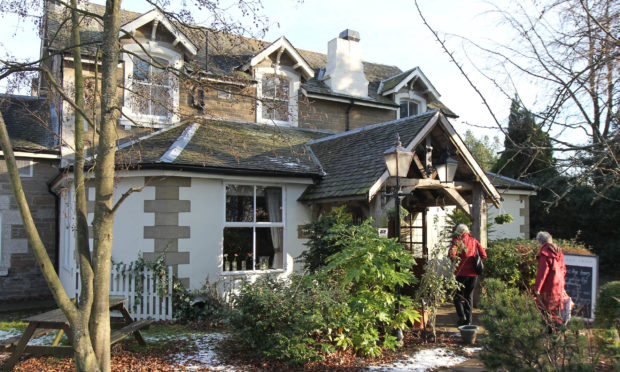 Plans for a £10 million "state-of-the-art" care home earmarked to replace a historic Dundee hotel has been scaled back.
Plans were submitted in December to redevelop The Cambustay on Broughty Ferry's Dalhousie Road.
Care UK, the company behind the plan, has reduced the number of bedrooms from 70 to 64 and brought down the building size, "predominantly" to protect more of the trees on site.
The company has also asked to be given the chance to explain the application to councillors before any decision is made.
It fears the redevelopment will not be "properly scrutinised" if a decision is made under delegated powers and not heard at the development management committee.
David Gannon, head of acquisitions at Care UK, said in a letter to the planning department the scheme will provide extensive "socio-economic benefits" at a time when the city's finances are being hit hard.
He said: "We hope these benefits are not sacrificed for a small number of trees that will be re-planted in any case.
"The various types of full time and part time employment created during the construction and operational phases are badly needed to help the recovery and offset, to quote the council leader, 'the devastating events of the past few months'.
"It is clear that Dundee requires the serious inward investment that Care UK can deliver.
"If it is not discussed at committee the opportunity will have been lost to demonstrate the benefits that this scheme can provide."
Should the plan be refused, Mr Gannon pledged to appeal to the Local Review Body.
The Cambustay Hotel has existed in some form — either as a hotel, pub, or restaurant — since the 1850s.
Although it was best known as a hotel for much of the 20th century, it has operated solely as a pub and restaurant in recent times.
The owners, Reid Properties, announced it would close in January saying increasing competition in the area had caused dwindling profits.
The revised 64 bed application, a joint proposal by Care UK and Reid Properties, is currently being re-advertised and consulted upon.
The building will be demolished if the plans are approved with a new facility built specialising in care for with dementia.
A spokesperson for Dundee City Council said: "The amended proposal will be fully assessed having regard to the council's Local Development Plan and other relevant material planning considerations.
"The application will thereafter be determined in accordance with the council's Standing Orders."