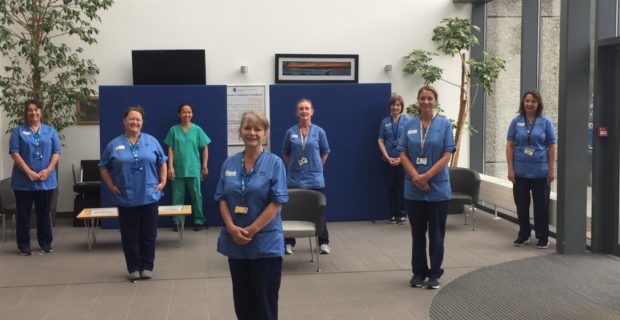 Tayside staff and patients are playing a leading role in the development of "breakthrough" Covid-19 treatments.
The local health board has recruited 45 people so far to the national RECOVERY clinical trial led by Oxford University for hospitalised COVID-19 patients.
The team behind the study announced last week that the steroid dexamethasone had been identified as the first drug to improve survival rates in certain patients receiving oxygenation or ventilation.
Ninewells has also been named one of the top 10 recruiting sites, out of a total of 205, to the Genetics of Mortality in Critical Care (GenOMICC) study, led by Edinburgh University.
Studies so far show susceptibility to COVID-19 is likely to be, in part, genetic with GenOMICC looking to find the genes responsible. The research may help doctors prioritise treatments. There are 10 local patients so far involved in the trial.
Tayside has also now recruited its first patient to another trial named STOP-COVID-19 (Superiority Trial Of Protease inhibition in COVID-19).
It is the first Scottish-led, multi-centre, placebo-controlled randomised drug trial evaluating Brensocatib, an oral medication that has shown to reduce lung damage by inhibiting enzymes that destroy lung tissue.
Professor James Chalmers, respiratory consultant at Ninewells Hospital said the dexamethasone trial results had been a real breakthrough for people with COVID-19.
"The ongoing work in clinical trials is a team effort from our COVID-19 team and our research nurses who have been exceptional," he added.
"I would like to thank everyone for their efforts at this time and, importantly, a big thank you to our patients for taking part in these trials."
Six major UK-wide trials are currently being delivered through Tayside Medical Science Centre (TASC) and the Clinical Research Centre (CRC) at Ninewells Hospital, with nearly 300 patients involved from across Tayside.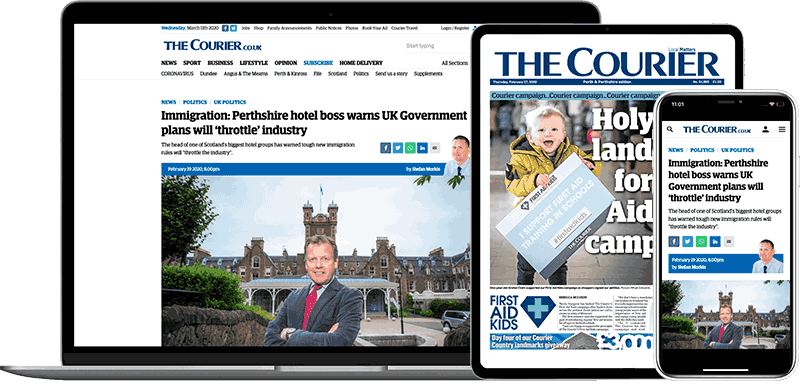 Help support quality local journalism … become a digital subscriber to The Courier
For as little as £5.99 a month you can access all of our content, including Premium articles.
Subscribe