Michelin Dundee closure: Companies applying for Michelin Scotland Innovation Project could create 700 jobs
More than 30 companies are making proposals to set up at the Michelin Scotland Innovation Parc (MSIP) which will be created on the site of the former tyre factory.
The land is being developed into a centre for advanced manufacturing and technology in the fields of sustainable transport and low carbon energy.
It aims to replace many of the hundreds of jobs lost with the closure of the factory and could accommodate large scale manufacturing. It will include a skills academy, business support services and flexible space for start-ups on the 32-hectare site.
The Dundee Michelin factory closes for good on Tuesday.
'We walk out with our heads held high': Michelin's Dundee factory will close today after five decades of production
Michelin factory manager John Reid, who has also led the MSIP project, said: "All credit to what I call Team Scotland – Scottish Enterprise, Scottish Government and Dundee City Council who, after the closure was announced, very quickly got in front of Michelin and challenged them to leave something behind.
"They put together a really good proposition and it caught Michelin's imagination."
Mr Reid said the group were looking at a 10 year plan with £60 million of funding secured.
"We're going to build a skills academy with the capacity to train 250 people here, 100 foundation apprenticeships for young Dundonians, an innovation facility for world class science and development," he said.
"Today we have 31 companies that are making proposals to us to come to the site.
Michelin Dundee closure: From farmland to 300 million tyres produced in 50 years
"We already have the potential of 700 jobs in the next three to five years in the propositions we have from various companies."
Mr Reid will step down as chief executive of MSIP as well as the factory manager of Michelin today after a 28-year career with the company.
He will take up a job as chief executive of the National Manufacturing Institute Scotland in August.
"I was tempted to stay on with MSIP as it's a really exciting project and I've put a lot of work into it," he said.
"The situation for me is that I've been on the site for 28 years. It's my factory and every corner has memories for me – all good ones – but I need to move on and do something different."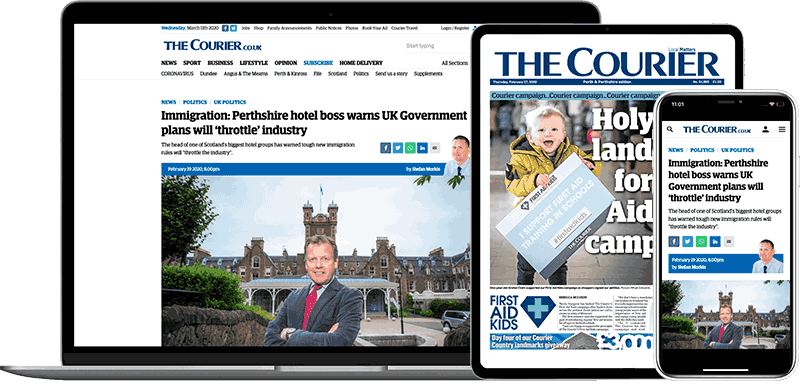 Help support quality local journalism … become a digital subscriber to The Courier
For as little as £5.99 a month you can access all of our content, including Premium articles.
Subscribe