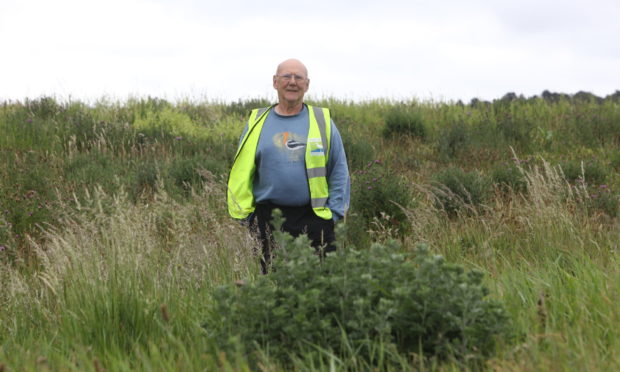 A Tayside wildlife guide has shared his dismay after Dundee City Council workers mowed down a rare plant for the third year in a row.
Ian Ford, 71, planted the Greater Yellow Rattle in the city's Riverside Nature Park after obtaining a special licence from government body Scottish Natural Heritage.
The lack of council grounds maintenance work in the area during lockdown meant the rare flower bloomed this year, for the first time.
Ian invoked the memory of infamous TV grumbler Victor Meldrew after he discovered "gas-guzzling gang mowers" had cut down the rare plant.
He said: "There are echoes of Victor Meldrew, but I don't believe it.
"During lockdown, wildflowers buzzed with pollinators and thrived all over the city's greenscapes for the first time and greatly benefited people as they enjoyed their daily exercise.
"But since lockdown eased these same spaces have been relentlessly and mercilessly attacked by a noisy onslaught of gas guzzling, gang mowers."
He said he tried to protect the flower by marking the area on a map, contacting the council and visiting the site regularly.
He has now written to the local authority to complain.
"Dundee City Council very quietly declared a climate emergency last year. The city needs to act on its statutory duty to protect our native wildlife," he added.
The plant has almost completely died out in the wild in Scotland. The only other patch is in East Haven, on the Angus coast.
The distinctive yellow flower has been viewed in the past as a weed but as it weakens nearby grass, the plant makes it more likely other wildflowers will bloom.
The council announced plans to leave uncut areas in parks across the city in June to promote biodiversity but the idea has proved controversial with some residents criticising the areas of long grass left in city parks.
The council was asked about the flower's destruction but gave a general response about grounds maintenance and its plans to create city biodiversity zones.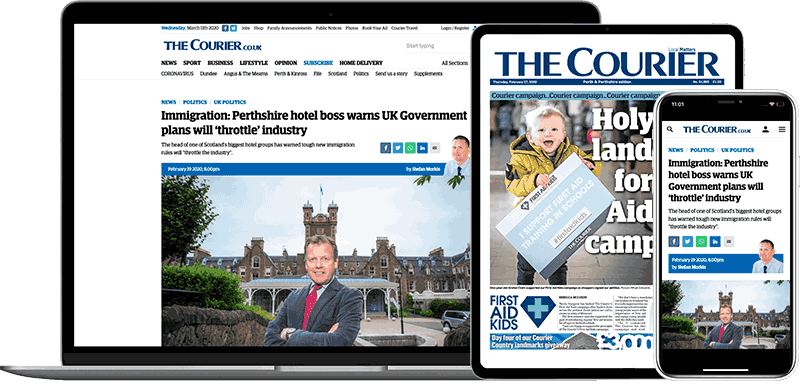 Help support quality local journalism … become a digital subscriber to The Courier
For as little as £5.99 a month you can access all of our content, including Premium articles.
Subscribe