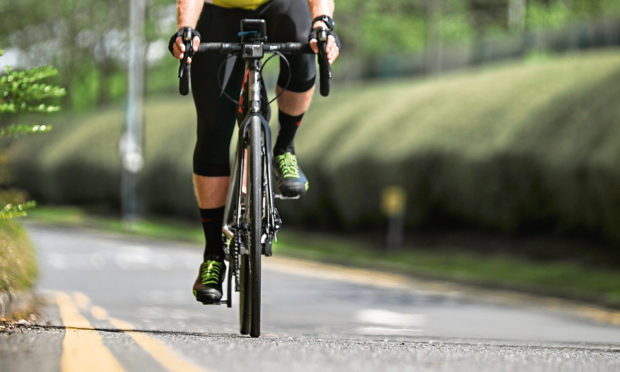 Campaigners have renewed calls for a 'city-wide cycle network' linking all Dundee communities after council chiefs confirmed a massive £2m investment in active travel.
Pop-up commuter lanes, wider pavements, more small parks and fewer car parking spaces are likely changes after the local authority secured the large cash injection for cycling, walking and wheeling.
Travel charity Sustrans had previously agreed £450,000 in upgrades, including pedestrianising Union Street and creating 20 mph zones.
Ninewells Hospital commuters will be one of the groups to benefit from a £700,000 spend on pop up cycle lanes to city "employment centres."
The SNP's Mark Flynn, depute city development convener, said: "We have brought forward another set of exciting and interesting projects that are based on encouraging safe active travel for pedestrians, wheelers and cyclists during the Covid period across the city."
Russell Pepper, Dundee Cycle Forum, hailed a potential "new era" for active travel in the city.
He said: "The funding for pop-up cycle lanes will be able to provide the backbone of a city-wide cycle network in Dundee.
"We very much look forward to working with DCC on developing high-quality, safe and direct cycling routes."
Dundee Labour city development spokesman Richard McCready renewed calls for investment in all parts of the city.
"A green future needs to be available to all.  I want to see this commitment to walking, wheeling and cycling evident in all future plans put forward by Dundee City Council."
He said upgraded active travel links were important to the survival of district centres, such as Hilltown, Lochee and Perth Road.
"I am calling on Dundee City Council to have a focus on protecting the district centres as we come out of lockdown.
"Many shops and businesses in the district centres will struggle to survive the lockdown and Dundee City Council must use all of its powers to protect and promote these centres."
A council spokesman said the additional money would be spent on physical distancing measures in district centres, pop-up cycle lanes on commuter routes and upgrading existing routes, including the Green Circular visitor trail.
Physical distancing measures in district centres will get £500,000, including setting up a community support fund to support business associations and community groups.
A council spokesman said it would carry out "community audits" before making changes.
The Dundee Green Circular route linking notable city landmarks will get £400,000, with council chiefs promising Scotland's first sustainable "ring-road".
Established cycling networks connecting schools and communities will also get £400,000, including work to map, repair and replace signage along routes.
Liberal Democrat leader Fraser Macpherson called for separated routes for walkers and cyclists and proper community consultation before bringing in changes, after 20 mph signage caused anger in the west end of the city.
He said: "What many pedestrians and cyclists are looking for is a really good path network where walkers and cyclists can be safely separated.
"It is vital that the community audits around physical distancing measures and the community support fund are well advertised and there is quality consultation to ensure there is maximum benefit from the funding," he added.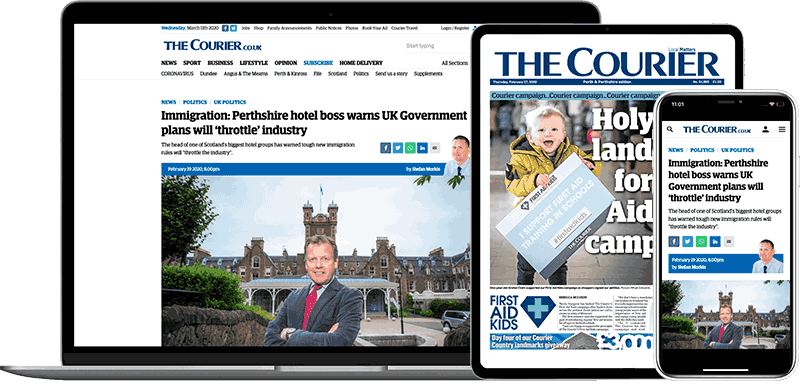 Help support quality local journalism … become a digital subscriber to The Courier
For as little as £5.99 a month you can access all of our content, including Premium articles.
Subscribe