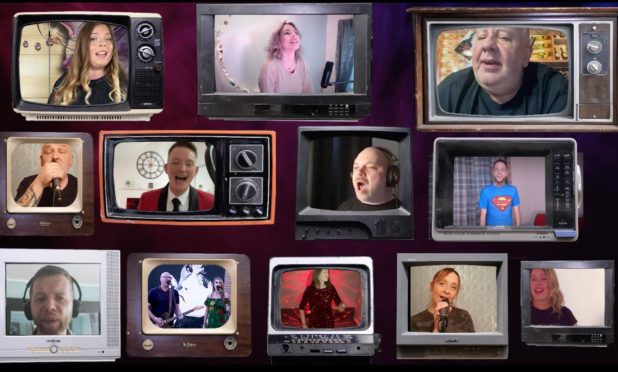 A group of new found musical friends, brought together under lockdown, have released a video of their version of an 80s pop hit — all recorded remotely from their own homes.
The group met on the Dundee-based Facebook page Jim the Janny's Virtual Bar, which was set up to give people a place to meet as lockdown was implemented.
It now has more than 55,000 members, some of whom have bonded over their shared love of music.
The singers retitled the John Farnham track You're the Voice to We're the Voice, recorded their parts at home and sent them to one another. The video is now available to watch on streaming website Vimeo.
Teacher Claire-emma Beattie used to spend weekends performing at functions with her band Cherry Bomb. She said her Facebook friends had been her saviour in recent months.
"All my life I have surrounded myself with live music and entertainment every weekend, whether that be taking the kids to see a show, gigging myself or going to see groups with my husband," she said.
"For a while, lockdown seemed endless, depressingly dull and the weekends were difficult to distinguish from the weekdays."
She is also a member of the similar Mulligan's Virtual Bar group and said the projects had offered a welcome return to a music scene of sorts.
She said: "Not only did I have the routine of a gig to prepare for, I could enjoy others performing as well. It was even better than my situation before lockdown."
Mrs Beattie edited the performances together into one video. The rough edit was then sent to Perth-based sound engineer Dave Macfarlane, who helped improve the sound quality.
Kris Bogie, another of the musicians, said: "I wasn't the most confident performer, but I loved to sing and entertain people. Being part of the group has given me so much confidence."
Dundee We are Echo Beach also contributed. The duo's Elaine Carlin said: "These people are not only extremely talented, they are wonderfully genuine people too.
"We have made new friends for life and we are excited to see what the future holds for us all. This collaboration has been an honour to be a part of."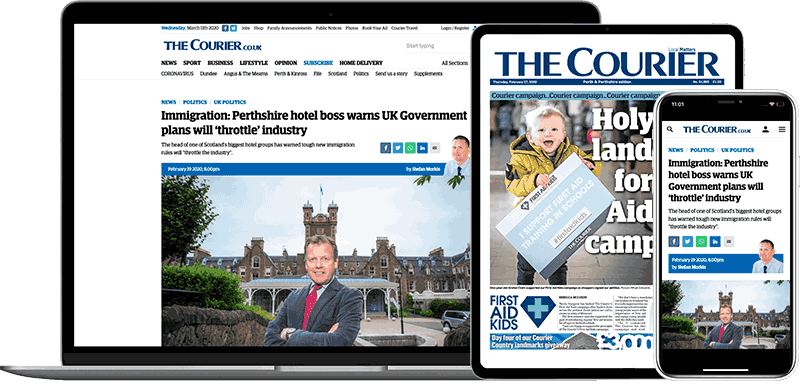 Help support quality local journalism … become a digital subscriber to The Courier
For as little as £5.99 a month you can access all of our content, including Premium articles.
Subscribe