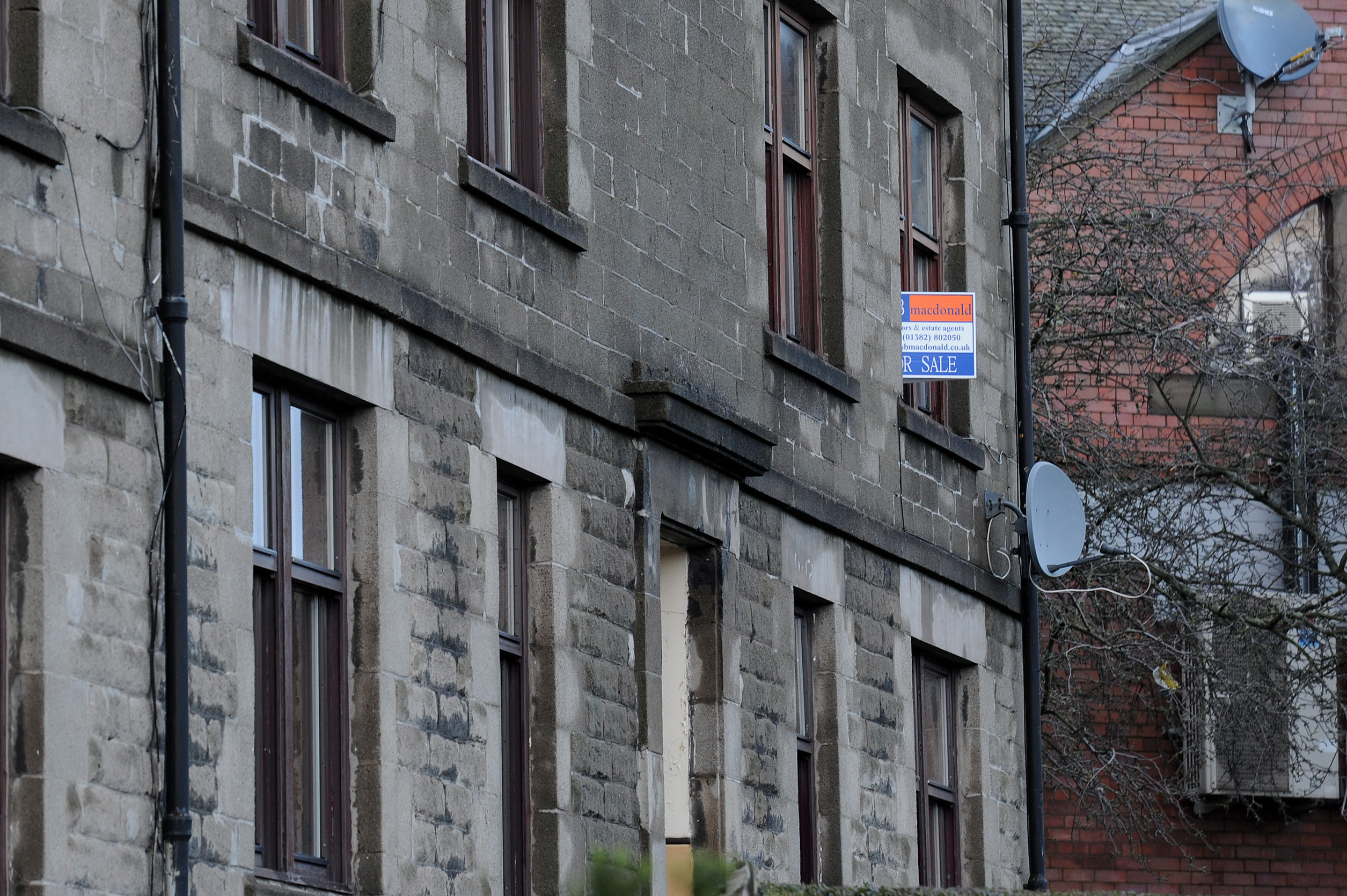 The number of homes sold in Dundee has gone up by nearly a third in the last year, but prices have slumped by five per cent over the same period.
Just over 500 residential properties were bought in the city between January and March of this year, the highest since 2008. That was up from 385 in the same period last year.
However, the average property price dropped in value from £128,958 to £122,592 in the same period.
The volume of residential property switching hands in the Dundee City region was up 32.2 per cent according to the figures released by the Registers of Scotland (RoS).
The Scottish average rise was 18.2 per cent.
Angus also beat the national average, with a rise in sales of 24.4 per cent. Fife and Perth and Kinross had rises of 15.7 and 7 per cent respectively.
Hugh McKay, chairman of Tayside Solicitors Property Centre, said that for most people, a dip in the value of their property would be balanced out by a cheaper price tag on their next house.
"Many people will be looking to buy, so the downside of the slow market is replaced when you want to purchase. When it's an investment property – that's different.
"It's a positive too that it lets people get on their way to owning a property. The mortgage market is improving too – it's getting easier to access."
He also suggested that slight fluctuations in the market weren't a major cause for concern.
He said: "There are always going to be changes in each quarter, as it might be different sorts of properties being sold.
"The market is still quite buoyant. I think there's a lot of things going on in Dundee and I have a positive outlook for the city. There are changes afoot."
There were drops in the average house price across Scotland, but Fifers bucked the trend, with a 2.8 per cent increase in prices. The average value dropped by almost six per cent in Perth and Kinross, and over three per cent in Angus.
The average property sold in Fife is now worth £147,688 and £148,081 in Angus. The figure is £183,161 in Perth and Kinross.
Nationwide, 19,802 properties were sold in the first quarter of this year, and values dropped an average of 8.4 per cent, from £173,731 to £159,198.
East Lothian saw the biggest drop in value in Scotland, with a 16.5 percentage fall. The Shetland Islands stood at the other end of the scale, with an increase of 9.3 per cent.