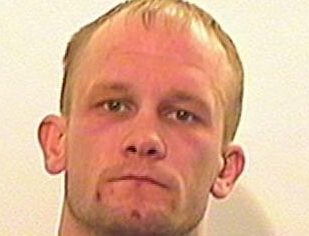 A pair of Dundee killers have posted pictures of themselves online after one set up a Facebook account to brag about his impending release from jail.
Using a contraband mobile phone, John Cassidy,  jailed for seven years in 2012 for the killing of Alexander McLennan, has been operating a Facebook account using the name "Johnny Ootsoon".
Cassidy will be due for mandatory early release from prison in September.
He has also posted a number of photographs shows him grinning in his cell with his arm around another Dundee killer, convicted murderer Matthew Pope.
It is illegal for inmates to have mobile phones.
Alexander McLennan was 56 when he died after being stabbed through the heart in a brawl on the Kingsway on January 7, 2012.
He was also punched and kicked during the attack and hit on the head with an iron bar.
Cassidy was one of three men originally accused of his murder.
However, the High Court in Edinburgh accepted lesser pleas from the three men. Cassidy pleaded guilty to culpable homicide while Ross Ramsay and Steven Batchelor admitted seriously assaulting Mr McLennan.
Ramsay was jailed for three years and nine months and Batchelor was jailed for three years and four months.
Now, with his release from prison just a few weeks away, Cassidy has been telling friends on social media – including Ramsay – how he is looking forward to celebrating when back on the streets.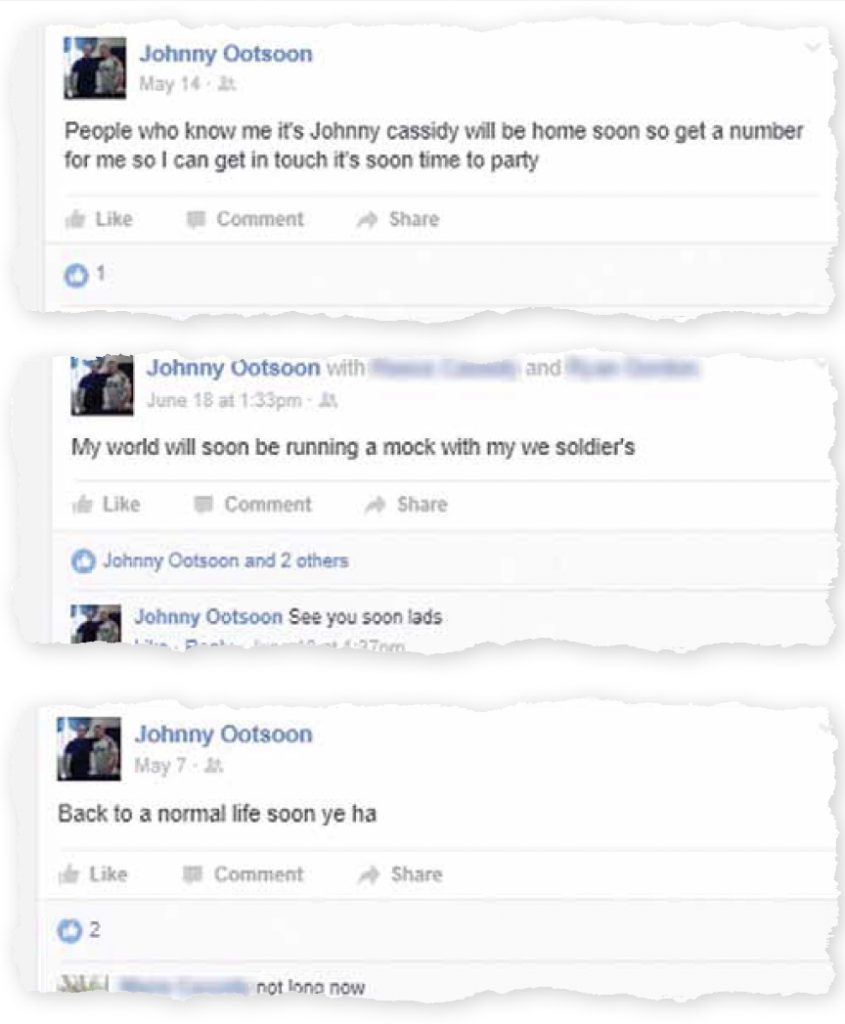 In one post he states: "People who know me it's Johnny Cassidy will be home soon so get a number for me so I can get in touch it's soon time to party."
Another reads: "Feeling fine near finished my time ye ha."
A third asks: "So who's been missing me then?"
One of Cassidy's relatives jokingly responds "nobody".
He also posted a picture of himself with his arm around Matthew Pope, who brutally murdered Michael Given in a flat in Elders Court in 2013.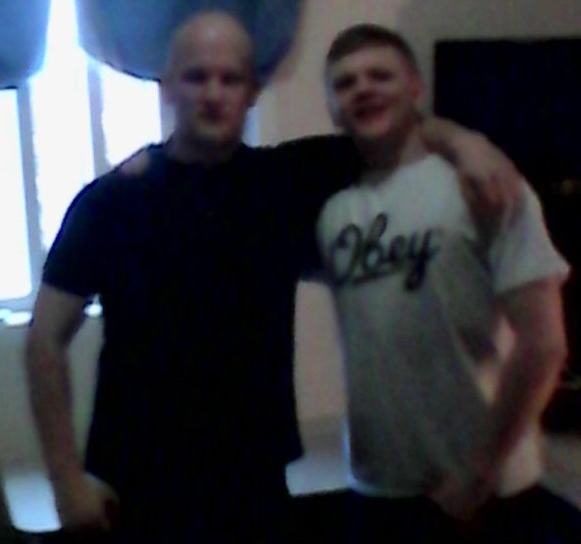 In another picture, Cassidy, Pope and a third man pose with their arms in the air. The word "party" has been superimposed across the bottom of the photograph.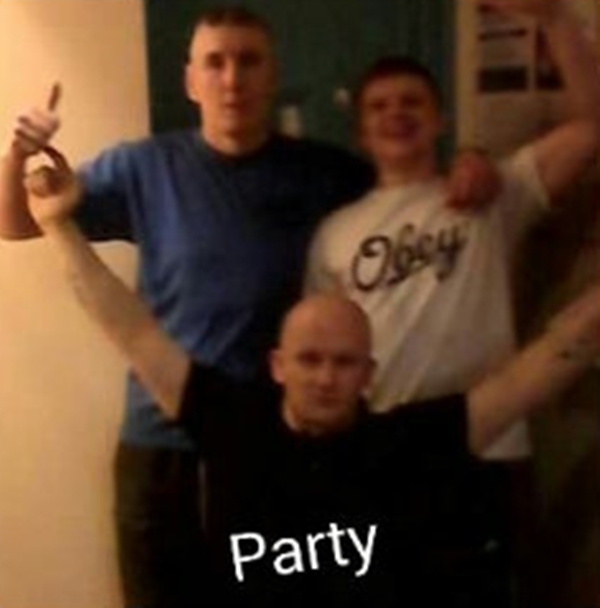 Alexander McLennan's brother William said: "He'll organise a party and think how great this is. There doesn't seem to have been much punishment.
"If you kill someone, you should get life without parole."
A Scottish Prison Service spokeswoman added: "We do not comment on individual prisoners.
"We do not permit access to the internet and therefore to social media sites.
"SPS cannot close social media profiles.
"Upon identification of a profile for a prisoner, we request removal from the site. The SPS only has the ability to investigate and request removal of Facebook accounts that are proven to be accessed while a prisoner is in our care.
"The possession of a mobile phone in prison is a criminal offence. If we receive information to suggest that prisoners are in possession of such devices we will take all appropriate action and report it to the relevant authorities."