Dundee's economy will be given an £11 million-a-year boost when the city's V&A Museum opens its doors.
Due to be completed in 2018, the eagerly anticipated £80 million facility is expected to be the jewel in the crown of the city's waterfront regeneration.
Around 350,000 people visitors are predicted to visit the museum on a yearly basis and now organisers claim Dundee will be £11 million better off during the facility's first year in operation.
Meanwhile, the Michelin Corporate Foundation – a charity set up to fund projects across the world – has announced it will sponsor a unique gallery within the museum.
The "Michelin Design Gallery" will showcase the achievements of V&A Dundee's learning and innovation programme, aimed at families, schools, community groups and local businesses.
Additionally, a dedicated Michelin mentoring programme will be put in place, offering the firm's staff the opportunity to be directly involved with the museum
Philippe Legrez, Michelin Corporate Foundation Director, said: "Dundee is going through a renaissance with this huge regeneration project, and the addition of V&A Dundee will prove an important asset in transforming the area and providing jobs.
"It will also provide a great space for the community, attracting tourism to the city and boosting the local economy."
Philip Long, Director of V&A Dundee, added: "Michelin Corporate Foundation and V&A Dundee now have the opportunity to create an exceptional partnership, which brings two innovative and creative organisations together to increase the understanding of design and how it can enrich everybody's lives.
"Michelin Corporate Foundation's support for this project will form an essential part of the development and ongoing success of the new museum, and the opportunities it can offer across communities.
"We are very grateful indeed to the Foundation and look forward to working together over the coming years."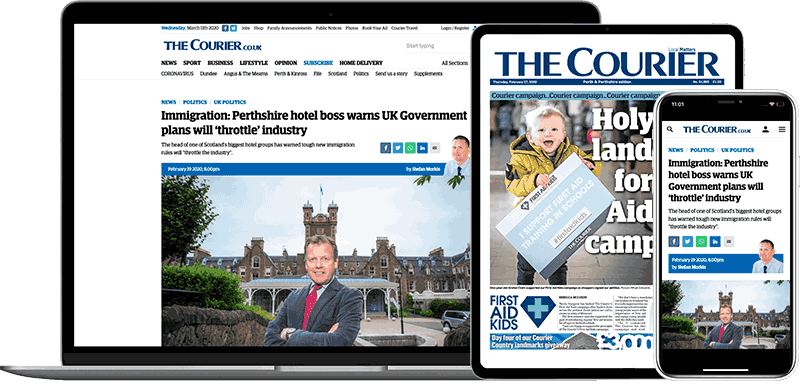 Help support quality local journalism … become a digital subscriber to The Courier
For as little as £5.99 a month you can access all of our content, including Premium articles.
Subscribe