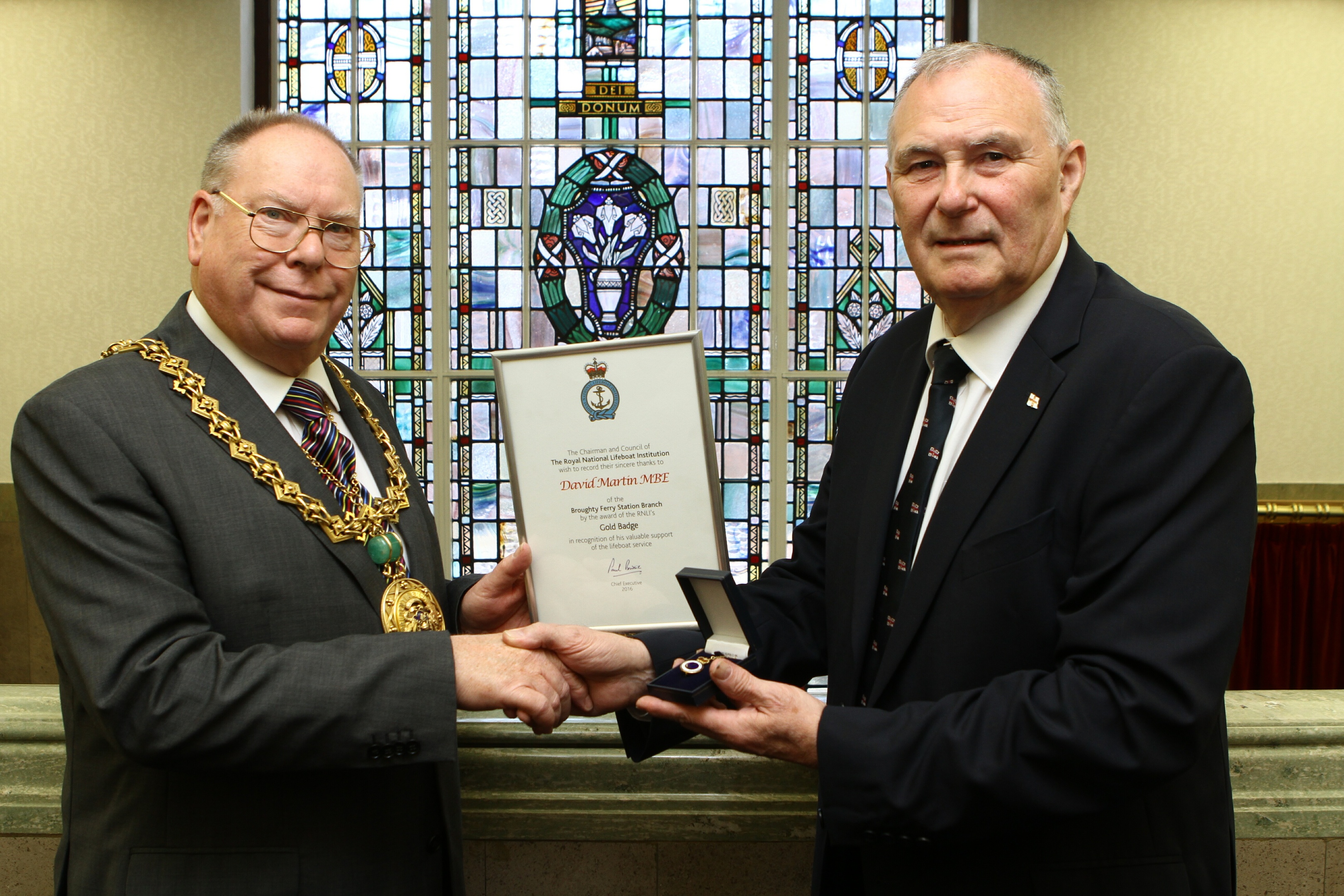 The RNLI has given its highest award to the president of Broughty Ferry Lifeboat Station for his service to the charity.
Dave Martin, who joined the crew almost 30 years ago, said he was honoured to receive the RNLI gold badge.
He was given the top award and certificate as a recognition of his valuable support to the lifeboat service.
He said volunteering for the RNLI was a hugely rewarding experience, adding: "I enjoy it and that's the main thing.
"I enjoy supporting the volunteers. I think it is a great thing to be involved with in the community. It is supporting the Broughty Ferry Lifeboat Station, the busiest station in Scotland, and helping the volunteers."
Mr Martin, who lives in Monifieth, joined the RNLI in 1987 as a crewman and mechanic. From this position he was promoted to become the station deputy launching authority before eventually becoming lifeboat operations manager for both Broughty Ferry and Peterhead lifeboat stations.
He retired from the Broughty Ferry position in 2015, and instead became the branch president of Broughty Ferry RNLI.
Mr Martin, who grew up in Ceres, Fife, was also awarded an MBE last year in recognition of his service outstanding contribution to maritime safety.
He added: "The look on people's faces when you pull them out of the water, that is the most rewarding thing. We have had tragedies and triumphs, but that look on the person's face when you pull them out; it covers everything.
"The MBE was a huge thing, and this award is the icing on the cake."
Dave's feat of being a volunteer lifeboat operations manager at not one, but two lifeboat stations, is almost unheard of in the RNLI's 190 year history.
The role is unpaid, but requires consistently effective management skills and an almost limitless commitment of time – it was up to Dave to select and train the crew, ensure the lifeboat is fully maintained, and authorise it for launch, often in difficult or dangerous conditions.
Dave received the latest award from Dundee Lord Provost Bob Duncan in the City Chambers.