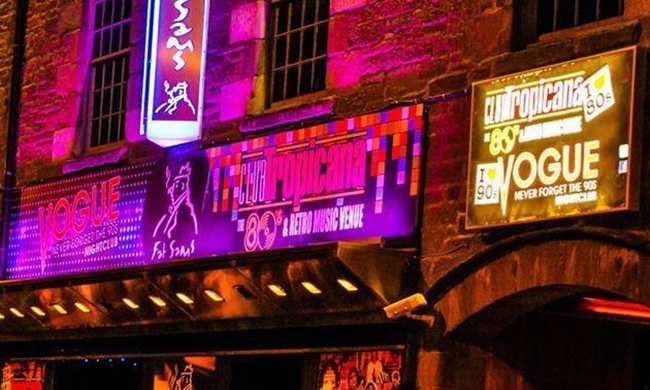 Three revellers were so desperate to enter Dundee's Club Tropicana they threatened door staff with their own VIP rope barriers.
The sheriff court heard that pals Ronald Kidd, Cara Melville and Sarah Symons visited the popular night spot – formerly Fat Sams – on the evening of February 26.
The disappointment of being denied entry prompted all three to "start a ruckus" as they first shouted and swore at staff and then attempted to force entry.
Matters escalated when Kidd assaulted one man, punching and kicking him on the body and brandished "rope and a metal pole".
As he did so, Melville assaulted another man, pushing him, repeatedly slapped him and kicked him on the head and body, all the while brandishing another metal pole at him.
Kidd, 40, of Rosefield Street, Melville, 31, of Blackness Road, and Symons, 36, of Rosefield Street, all admitted behaving in a threatening and abusive manner at Club Tropicana in South Ward Road.
Kidd and Melville also admitted charges of assault.
Sheriff George Way told the trio they had come "very close to custody" and warned public disturbance of the kind they were guilty had to be met with a tough penalty.
He said Kidd in particular had put his liberty at risk, given a previous criminal record that included convictions for violence and possession of offensive weapons.
Kidd and Melville were each made subject to a restriction of liberty order requiring them to remain in their homes between 7pm and 7am for the next 150 days.
Symons received a 90-day order.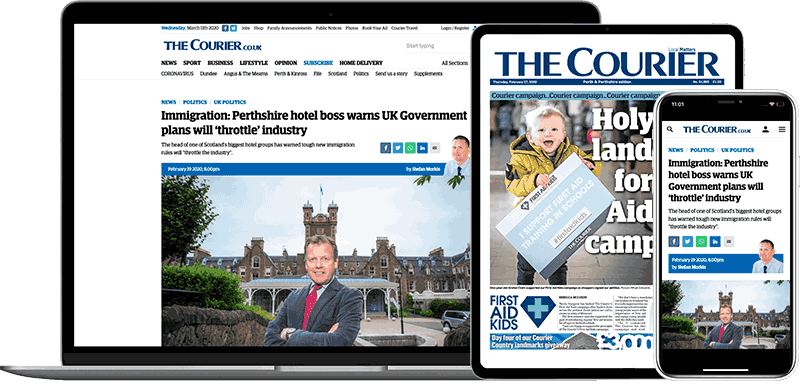 Help support quality local journalism … become a digital subscriber to The Courier
For as little as £5.99 a month you can access all of our content, including Premium articles.
Subscribe