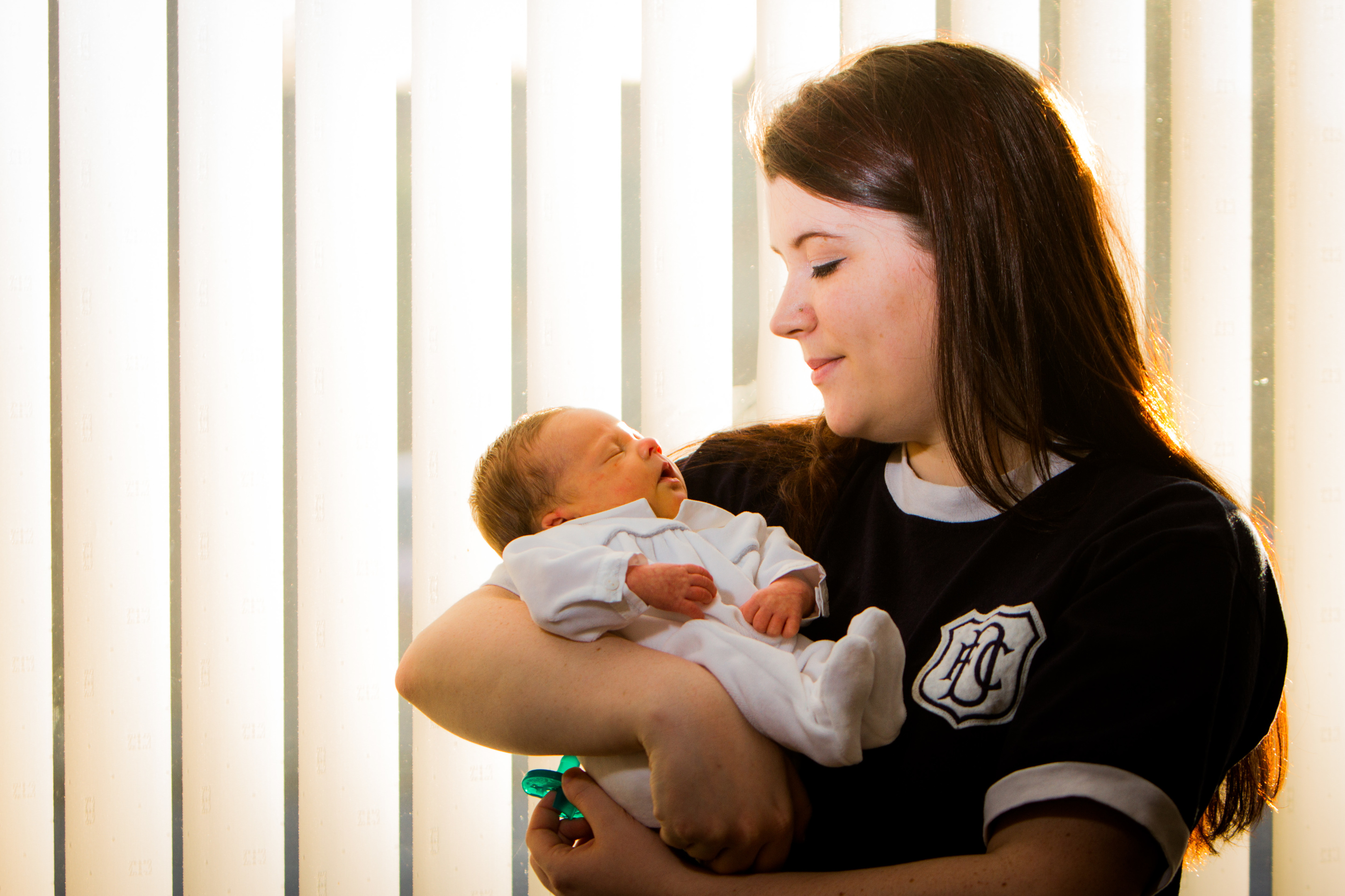 A Dundee FC-mad mum is celebrating after her Dens Park heroes agreed to sign the  league-winning jersey she gave birth in.
Megan Brough, 26, gave birth to son Julian — named in part as a tribute to former Dark Blues keeper Julian Speroni — on December 21 while wearing her dad's 1962 Dark Blues replica league winning jersey.
Having given birth more than seven weeks early, diehard Dee Megan made a social media plea to the club in the hope she could get the commemorative jersey autographed.
The new mum attended Dens Park while heavily pregnant and wants the special shirt as a "memento" of Julian's birth.
Dear Dundee Football Club, My name is Megan Brough and I am a lifelong Dundee supporter. So lifelong, in (cont) https://t.co/65T4KZFJNf

— Meg and Julian (@Futbama) January 8, 2017
Following hundreds of retweets from fans of various clubs, Megan received confirmation that her idols are happy to oblige.
Megan explained: "We really didn't expect anything like this.
"I wanted to get the top framed and it was my friend who said why don't you get it signed by the current players for the year Julian was born.
"So I sent a private message and thought I would tweet some of the players to see if they would do it, not really thinking anything of it.
"I ended up with hundreds of retweets and then Dundee got in touch this morning to say just to hand the top in to reception.
"We're very chuffed."
The club have been in touch to say they will get it signed. Thanks everyone for their help

— Meg and Julian (@Futbama) January 9, 2017
Despite her love for the Dens Park club, Megan never expected to give birth so early — having originally been due in February — and admits her attire was a result of being caught off guard.
The new mum also revealed she has convinced her Celtic-supporting partner, Ryan, to allow Julian to be sworn in as a Dark Blue.
She explained: "The Dundee top will be framed and put pride of place in the middle of the wall. A memento of how little we were prepared for him.
"Because I didn't know I was in labour — we had to rush up to the hospital — I just shoved the top on with a pair of tracksuit bottoms thinking I would be home.
"It turns out I wasn't home till a week and a half later.
"The top was the only thing I had with me. So I gave birth in this — thank God for hospital gowns.
"Because all of this has come out, Julian is definitely going to be a Dundee fan now."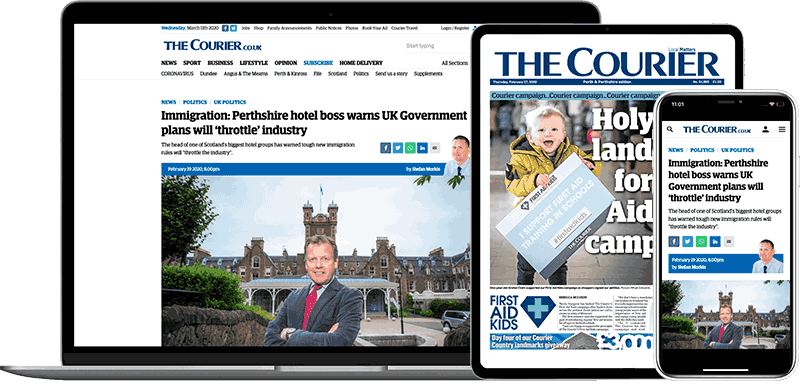 Help support quality local journalism … become a digital subscriber to The Courier
For as little as £5.99 a month you can access all of our content, including Premium articles.
Subscribe