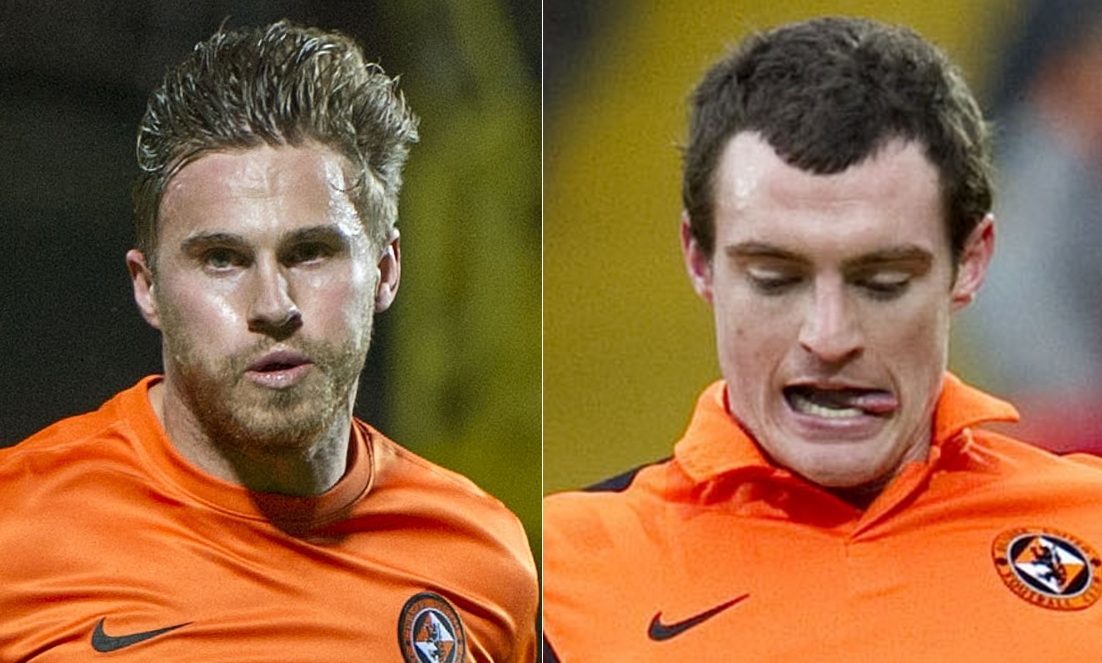 Former Dundee United star David Goodwillie has said he may appeal what he describes as the "devastating" court judgment that ruled he and a former team-mate raped a 24-year-old woman.
Goodwillie and his former team-mate David Robertson never faced a criminal trial over claims they raped Denise Claire in 2011, when they were both United players.
But she raised a civil case at the Court of Session against the pair.
On Tuesday, Judge Lord Armstrong ruled they had raped her and ordered the two footballer to pay her £100,000 in damages.
Goodwillie, who now plays for Plymouth Argyle, released a statement on Wednesday in which he said he had been "devastated" by the verdict and is considering an appeal.
He said: "I have spent the last six years and every penny I have fighting the allegations against me.
"I hoped that the opinion of Lord Armstrong would allow me finally to draw a line under this and move on with my life.
"I am devastated by his opinion.
"Over two days in the witness box I spoke honestly and truthfully and gave a detailed account (including under cross examination) about everything that happened on the evening of January 1 and early morning of  January 2 2011.
"I am struggling to understand why the judge has discounted my evidence and all of the other evidence of those who have said what they saw or heard that morning.
"I am currently taking advice on what options are open to me regarding lodging an appeal."
Goodwillie added: "As a 21-year-old I acted immaturely, naively and probably not as respectfully or with the same consideration towards someone I was with as I could have, and if that was the case I apologise for that.
"However, everything that happened that night happened consensually. I would not and did not take advantage of Denise Clair and I did not rape her because she was too drunk to consent."
Ms Clair, who is now 30, has said she was "pleased" by Tuesday's verdict but disappointed the case had not gone to a criminal trial.
Robertson, who is on the books of Cowdenbeath, has not commented.