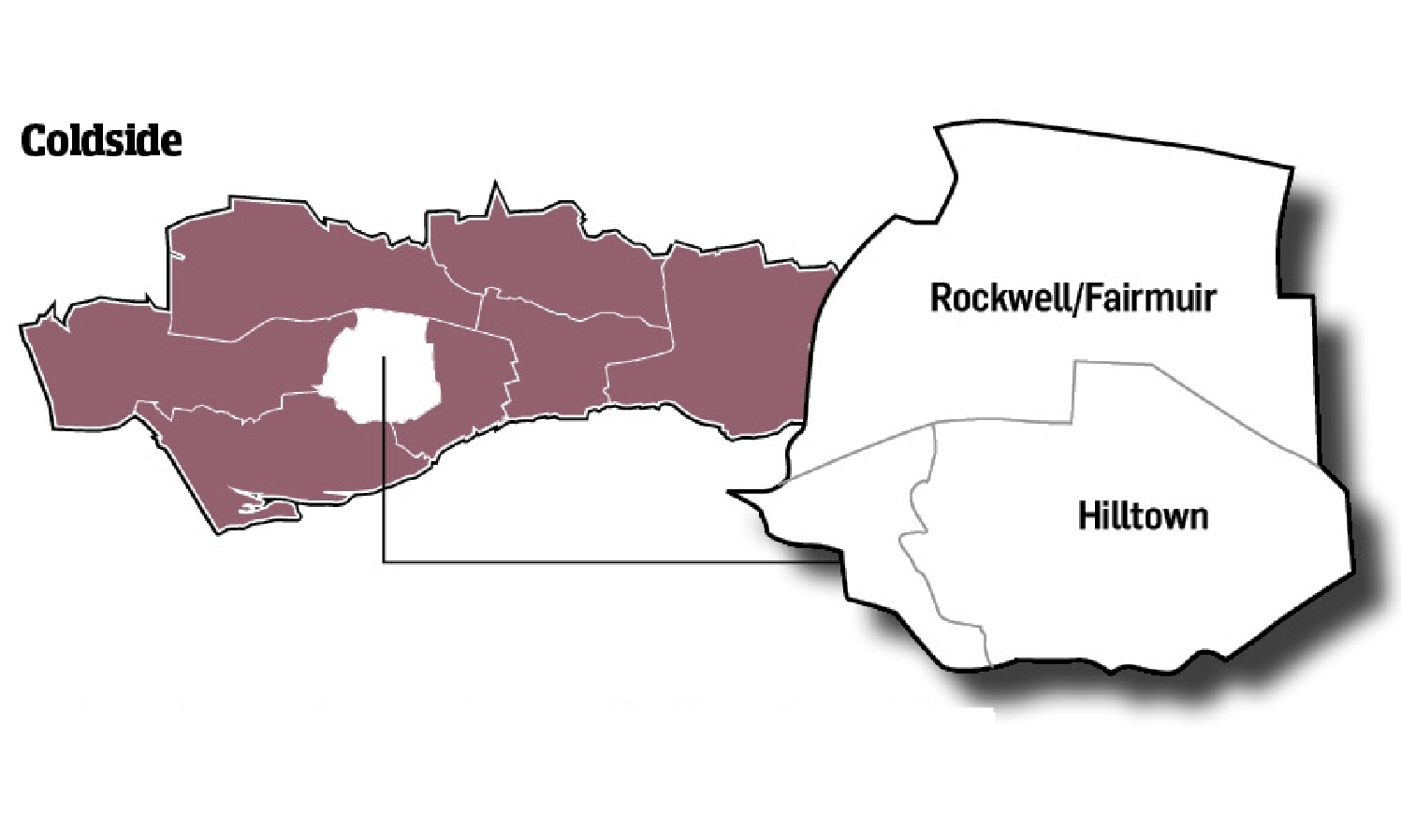 Coldside is Dundee's most central ward, covering the Hilltown, the Law, Fairmuir, The Glens and the Dudhope areas.
With the recent refurbishment of the Law hill paths, signage and a visitor website being created, it is hoped that more visitors and tourists will venture into this area.
A recent community survey showed that local residents would welcome more local attractions, including affordable activities for children and young people.
Although not unique to Coldside, drug and alcohol abuse was identified as a topic of concern, with residents saying they would like to see more local services for addicts, as well as people with mental health issues.
Despite its central location, the area is said to need better transport links including more frequent bus services in the evening.
Residents have complained of feeling unsafe in certain streets after dark, making them reluctant to walk in the evenings.
In recent years, Coldside has also seen a spike in people suffering from food poverty and unemployment, leaving them with no option but to ask for food parcels from food banks.
Residents said they'd like to see more job clubs, work experience opportunities and better paying jobs city-wide.
The selection process for election candidates has not been without controversy this year.
Current councillor Mohammed Asif has spoken out about his shock after being deselected by the Labour party, and is now standing as an independent candidate.
Labour's candidates are Helen Wright, who is running for re-election, and George McIrvine.
The SNP is putting forward Mark Flynn and Anne Rendall, with the Scottish Lib Dems also fielding two candidates – Kristopher Hall and Christopher McIntyre.
The Scottish Green Party's candidate is Conor Marshall, with Duncan Shaw representing the Conservatives.
In perhaps a sign of the times, relatively new local party Dundee Against Cuts are also pitching a candidate – Wayne Scott.
In total there are ten candidates fighting it out for four council seats.
---
Candidate profiles
The Courier invited each candidate to submit a short introduction to themselves and, if they wished, a video explaining why they deserve your vote.
Mohammed Asif (independent)
Mohammed Asif has been a councillor for Coldside for a decade, and has raised his family in the area.
He said: "After a decade as a Labour councillor, I have decided to stand for re-election as an independent candidate for three main reasons: I will not be bound by party lines, constituents expressed humbling support for me to re-stand, and I have thoroughly enjoyed this role.
"I have played my part in holding the administration to account and acting as an advocate on your behalf.
"My priority has always been jobs for our people and investment for our city. Dundee faces great challenges in the years ahead, but vast opportunities as well.
"All of our communities must feel the benefit of any regeneration and growth that comes to Dundee."
Mark Flynn (SNP)
Raised in Kirkton and Whitfield, Mark Flynn trained to become a research technician at Dundee University.
He now works within the scientific equipment sector for a major company and continues to live in the city.
Married for 32 years with three children, one grandson and another grandchild on the way, he has a keen interest in all sports, particularly football.
He said: "As a hard-working activist of the SNP and local committee member, I am keen to see Dundee continue to improve with SNP policies.
"I want to see living standards in this ward and city improving. If elected, I will give the ward a strong voice within the council to help achieve this."
Kristopher Hall (Lib Dem)
Kristopher Hall is one of the Scottish Liberal Democrat candidates for the Coldside ward.
He is aged 21 and from the Downfield area. Kristopher was educated at St Paul's Academy.
He is currently studying mechanical engineering at Dundee University and works at a local retailer.
Kristopher has been a member of the Liberal Democrats for two years and has campaigned on several local issues.
Conor Marshall (Green)
Conor described himself as "a passionate advocate of the transformative power of excellent education".
He added that he leads on this work nationally in his role as vice-president communities of the Scottish National Union of Students, as well as locally in Dundee as Abertay University's student president.
Conor wants to "roll up his sleeves" and get to work on Dundee City Council to make sure that schools aren't failing the young people of Dundee.
Beyond that Conor is leading on a housing campaign to tackle the "poor conditions that plague Dundee's private rented sector" – from overcrowding to illegal evictions.
Conor said he was determined to tackle rogue landlords head-on "using the powers that Dundee Council has but seldom use".
The housing campaign is also working towards ensuring all new and existing housing developments in Dundee provide adequate council homes in the area and to bring down "unacceptable waiting times to access these".
Christopher McIntyre (Lib Dem)
Christopher McIntyre is one of the Scottish Liberal Democrat candidates for Coldside ward.
He is a fourth year student of geography and environmental science at Dundee University.
Chris is active in UK Scouting and has volunteered within the City of Dundee on many occasions.
Chris is active in youth work having worked on many major youth orientated projects over the years and is also an active member of Dundee Liberal Democrats.
George McIrvine (Labour)
George McIrvine has worked in policing for over 30 years latterly in criminal intelligence with the last seven years as branch secretary with UNISON.
George has lived in Coldside most of his life and grew up during the 70/80s on the Hilltown and was schooled at Our Lady's and St John's High School.
George said: "I know more than most the impact of budget cuts to public services as I am currently witnessing brutal cuts in Scottish policing and the adverse affect it has on staff and officers and ultimately the service delivery to the public.
"Local government is starting that same journey of year-on-year cuts and I want to play my part in defending key public services in the city like education, health and social care and the workers who deliver these."
Anne Rendall (SNP)
Anne Rendall was brought up in the Wellgate area and then moved to near Dens Road.
She still lives in Coldside.
Beginning her career at DC Thomson, working her way up from a sub-editor to editor of Jackie, Anne then pursued a career in marketing and has worked in several large organisations in Dundee, both private and public including Dundee City Council, the James Hutton Institute (formerly Scottish Crop Research) and NCR.
She said: "I currently work as communications officer for Chris Law MP and Joe FitzPatrick MSP.
"In this role I have gained a further insight into the work of the council and been inspired to do what I can to improve life in our city through listening to all those who live and work here."
Wayne Scott (Dundee Against Cuts/TUSC)
Wayne Scott is a young manufacturing worker who lives in the Hilltown area of Dundee.
A member of the GMB trade union, Wayne has been involved in campaigns against the "bedroom tax", cuts to council services and workfare and in support of the rights of young workers.
As part of the Youth Fight for Jobs Campaign, Wayne helped organise the Stirling to Glasgow youth march for jobs in 2012.
In 2011, Wayne organised a strike of school students from his school, Harris Academy, against cuts to education.
Wayne is calling for massive investment in public services to create well paid jobs and apprenticeships.
He says this would give vital opportunities to young people in a city where youth unemployment stands at 20%.
He is a member of the Socialist Party Scotland.
Duncan Shaw (Conservative)
Duncan Shaw is the Scottish Conservative candidate for the Coldside ward in the upcoming local elections.
His family has lived in Dundee for over 100 years and continue to live in Coldside.
He said: "If I were to be elected, I would make sure that there is more parking available and public transport has more destinations available from your local bus stop.
"I would also work hard with local police to crack down on speeding motorists and anti-social behaviour in the area.
"Most importantly, I would make sure your voices are heard and your concerns are taken care of."
Helen Wright (Labour)
Helen Wright has been a councillor since 1980 and describes herself as an effective, caring and hard-working councillor who has the experience, the commitment and a proven track-record of getting results.
She says she works tirelessly to help resolve problems for her constituents, holds up to eight surgeries a week and works closely with local people and community groups to make improvements in the ward and throughout the city.
Helen is particularly proud to focus on issues affecting our older citizens and young people.
Helen said: "I look forward to continuing to serve the people of the area and to build upon all we have achieved together.
"Community safety, older people's services, housing and environmental improvements will continue to be a priority for me in the ward. Jobs, health and social care, education, public services and social justice will continue to be the priority in my city-wide work".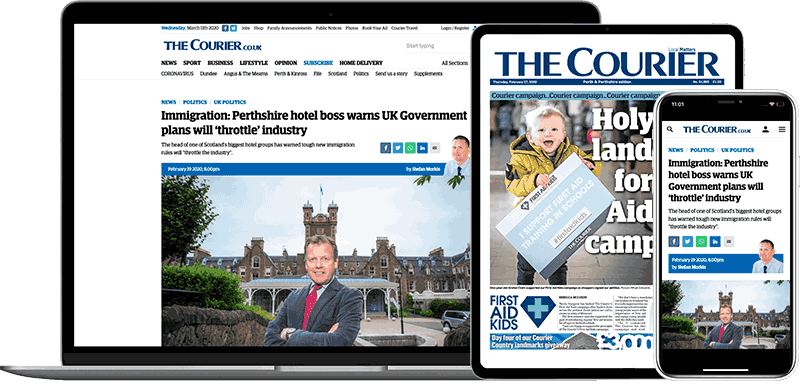 Help support quality local journalism … become a digital subscriber to The Courier
For as little as £5.99 a month you can access all of our content, including Premium articles.
Subscribe