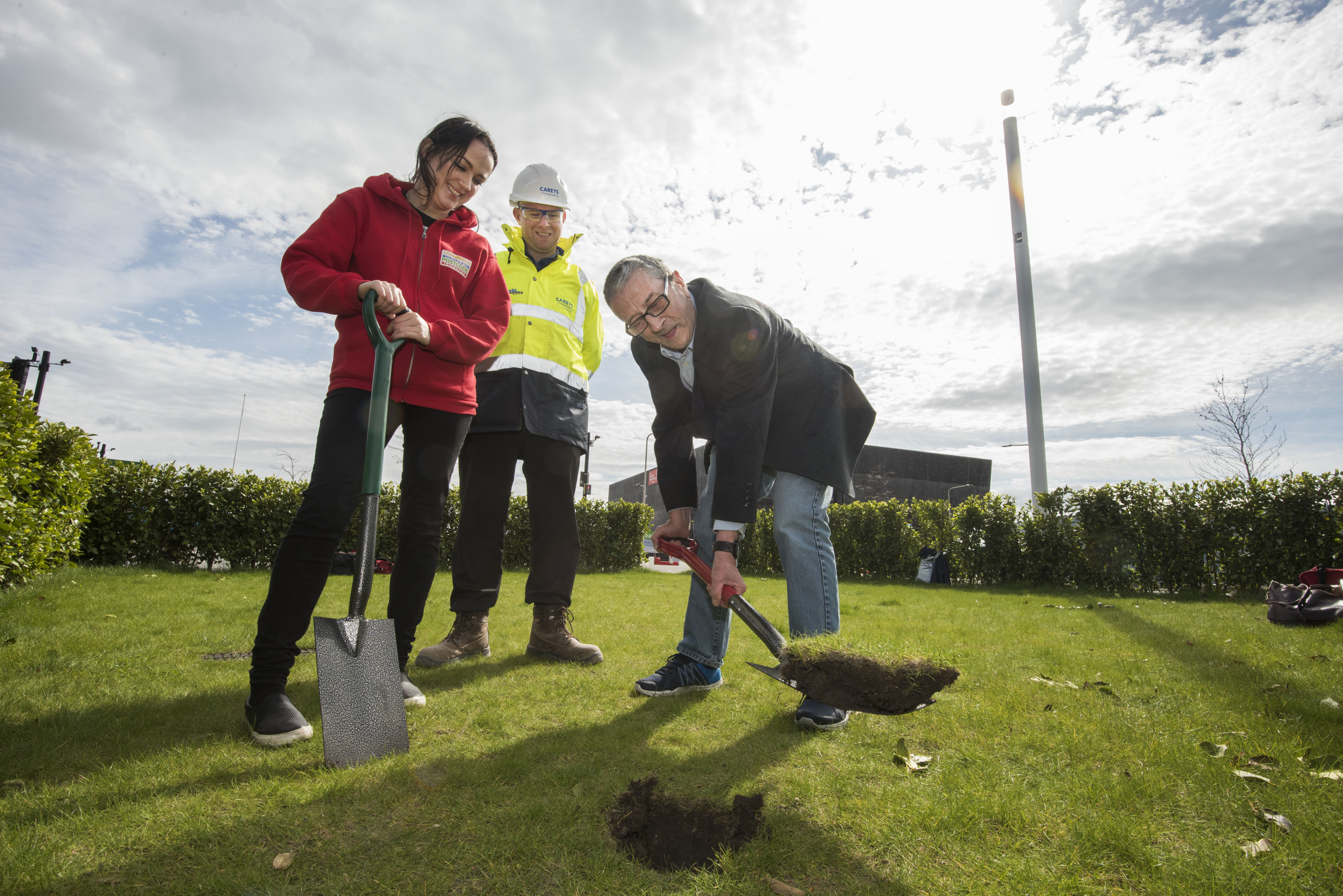 Construction work has started on a major community garden design project to transform part of Dundee's waterfront.
Over the past year, people living with – and recovering from – a range of health issues have helped design the V&A Dundee Community Garden, which has received a share of the  £825,000 funding  the People's Postcode Lottery has contributed to the V&A.
Working with professional designers, 20 members of the public have produced plans for a garden that will act as an extension to the V&A.
Over the coming months, the 10 metre square plot within Slessor Gardens will be totally transformed.
Clara Govier, head of charities at People's Postcode Lottery, said: "Players of People's Postcode Lottery have awarded £825,000 to V&A Dundee to engage communities across Scotland with design work since 2014.
"We are delighted that as a result of funding from players that this community garden project has been developed, creating a space that can be enjoyed by everyone."
As part of the co-design process, community participants visited allotments, took a trip to Dundee Botanic Gardens and sketched designs in two and three dimensions.
The workshops, developed and delivered by design studio kennedytwaddle and design engagement specialist Linsey McIntosh, helped those taking part learn about different plants and understand how gardens can encourage people to relax and socialise.
Careys, the subcontractor delivering V&A Dundee's highly complex curved concrete walls, is carrying out the construction work.
At the centre of the garden will be a sunken area, surrounded by a green "living wall" to provide shelter.
Rainwater will be collected by an overhead feature inspired by ferns and at the garden entrance and exit will stand large light features, designed to add an element of fun.
Patrick Duffy, Careys' project manager at V&A Dundee, said: "In conjunction with our ongoing works at the V&A Dundee, we are delighted to give back something to the local area that can be used by all the community to improve health and wellbeing."
The next stage of the project will see the co-design team and local volunteers fill the garden with a wide range of plants, chosen for their tactile qualities and smell as well as for their visual impact.
Peter Nurick, V&A Dundee's communities producer, said: "Co-design is all about getting communities involved in every stage of the design process. It is really exciting now to have the building work start on the design that came from the people of Dundee.
"As well as creating a public garden the project is all about bringing people together, sharing ideas, speaking up and feeling valued. Everyone can become a designer and the process is a fun activity that can benefit people's mental health."
V&A Dundee will be Scotland's first design museum, showcasing the country's rich design heritage and bringing V&A exhibitions to Scotland. The new museum opens in 2018.
Anyone interested in more information about the project can contact Peter on peter.nurick@vandadundee.org or 01382 308486.