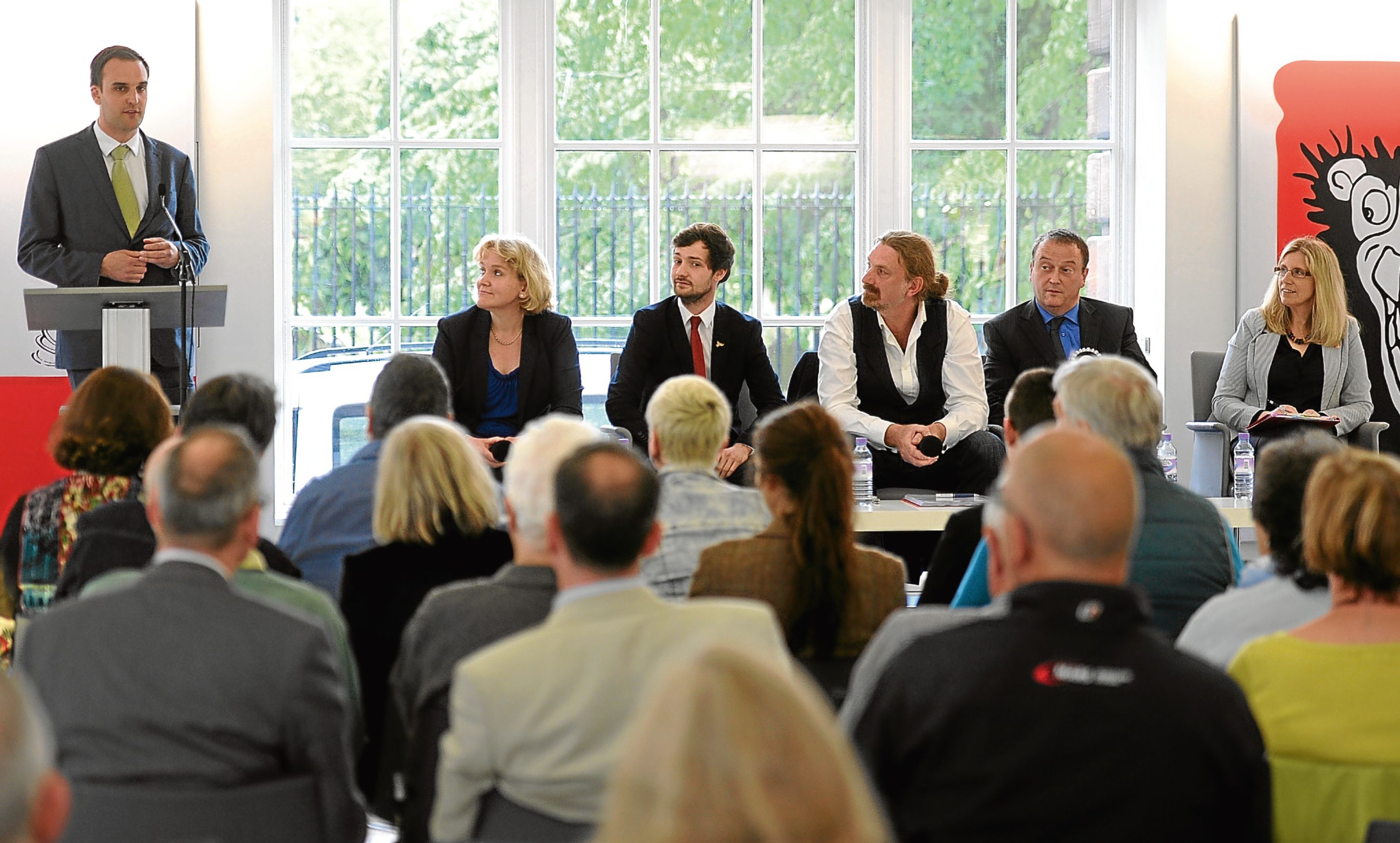 The final evening of political sparring in The Courier's hustings took place in Dundee last night.
Audience members were invited to DC Thomson's headquarters at Meadowside to pose questions to politicians vying to represent them in next week's election.
The Dundee East candidates were Chris McIntyre of the Lib Dems, Labour's Lesley Brennan and Eleanor Price of the Conservatives.
Candidates for Dundee West were Chris Law of the SNP and Independent candidate Sean Dobson.
The Courier's political editor Kieran Andrews was in the chair.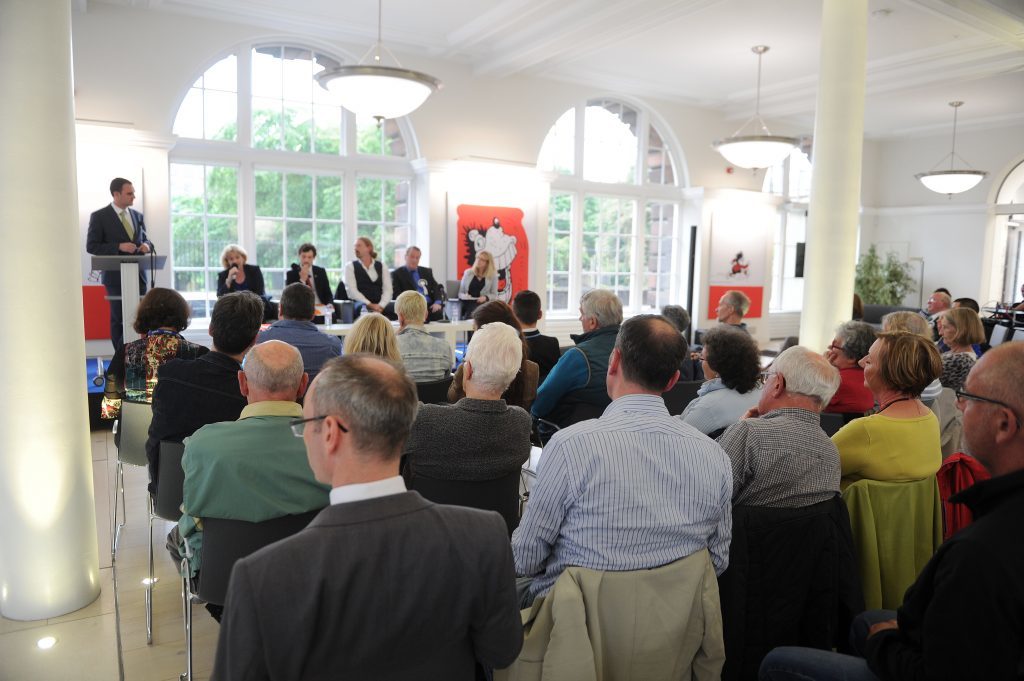 The hot topics of the evening were the challenges faced by the city and the prospects for Dundee's youth.
One young attendee said he was dispirited by the lack of investment in the area and asked the candidates what they planned to do to improve the futures for Dundee's youth.
Mr Dobson said: "What needs to be done for young people is we need to build a better, stronger economy that gives people lifetime opportunities.
General Election 2017: Your guide to the Dundee West constituency
"I am an Independent and if I am given the honour of being the next member of parliament I will talk with whichever ministers I have to talk with, colleagues and experts in the field to create a better economy, a better society and a better way of funding higher education."
Mr Law added: "Cuts when you are just coming out of school and into further education is the last thing you need to be facing.
"The SNP have continuously said rocks will melt in the sun before we introduce tuition fees, something the Lib Dems and Tories introduced in 2010 and the Tories hope to continue.
"Jobs are very important – we've invested £1 billion in the city in Dundee in the last 10 years and continue to do so with the waterfront development, and I've already been a champion to the Tay City deal that will bring up to 15,000 jobs."
The youngest candidate, Chris McIntyre, said housing benefit should not be denied to young people.
He said: "For it not to be available to people under 21 is a disaster.
"I'm only 23 and there's no way on Earth I'm going to be able to afford my own home in the near future."
Ms Price said her party supported "personal responsibility".
"We are looking to boost the economy – we have a very strong track record on that," she said.
"It's about making sure there are jobs out there for when you leave university.
General Election 2017: Your guide to the Dundee East constituency
"There have been some very nice promises made by both Labour and the SNP with extra spending, but there's no money tree – we need to control the deficit and make Britain a open and attractive place for companies to come and create jobs."
Referring to a recent Courier front page, that showed an image of a drug addict passed out in the stairwell of the West Bell Street multi-storey car park, Ms Price said no one could shy away from Dundee's social problems.
"I used to work in a homeless shelter in London," she said.
"I've worked overseas for charities. Just because I'm a Tory does not mean that I don't care passionately about the poorest in society.
"I think the best way for people to get on is to have job opportunities. We are looking to tackle the causes of poverty, not just use sticking plasters by ever-increasing promises of benefits.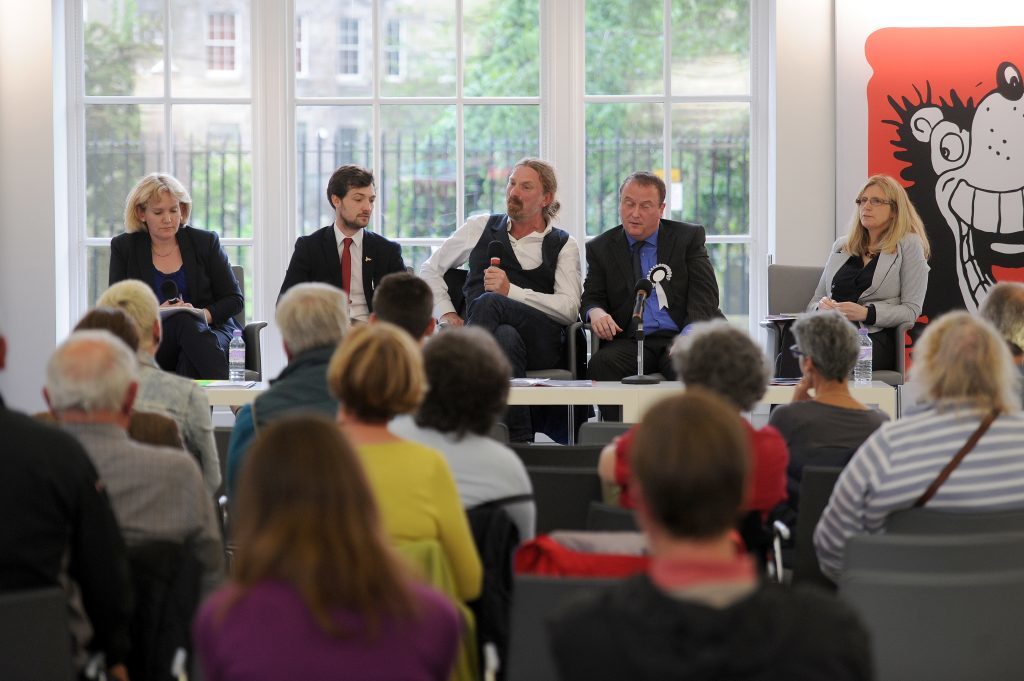 "We have to ask ourselves, why are people homeless, why jobless, why are people coming out with poor educational results?
"That's what we have to think about in this city."
Mr McIntyre added: "Dundee has a massive, massive drugs crisis.
"The Liberal Democrats are keen to establish it as a health problem and not criminalise people – because that's the way to best solve the problem.
"It doesn't stop there – some of the tenement blocks are falling to bits and we have landlords who just don't care.
"I see it when I am out campaigning – it's about hearing the voices on the ground, which is how you change things."
"Come next Friday there will either be a Labour government or a Conservative one, that's the choice," added Ms Brennan.
"We want transformational change, we want real change for working people."
---
Comment: A real Dundee whodunnit
If last night's hustings were a TV show, they wouldn't have gone amiss as Midsomer Murders, writes Gillian Lord.
As Dundonians questioned candidates at the Counting House in DC Thomson's refurbished Meadowside offices, the cast of characters tempted a bit of dramatic licence.
In a green little village somewhere, Independent Sean Dobson would not be unlike the amiable bloke with the labrador that inevitably finds the body.
Labour's Lesley Brennan could be well cast as a potter, or even a basket-weaver, a Joni Mitchell devotee with a penchant for tie-dyed dresses and pausing mid-sentence – indeed, when she says things like "peace, human rights and universal law as part of a values-led foreign policy", you kind of expect her to say "peace, love and understanding" instead.
Chris McIntyre would not be misplaced as the earnest suitor of a village girl, armed with idealism and resolution and probably wearing corduroy.
The other (older) Chris, SNP's Chris Law, would be the interesting stranger who strides into town, obviously from a colourful past, who soon has the village talking.
Conservative Eleanor Price would likely be one of those talkers, and also a sharp-tongued bridge club member known for the strong feelings she elicits in others. Almost certainly she would be questioned by DCI Barnaby – or in last night's case, the Courier's Kieran Andrews.
Not only did he question Ms Price, he also had words with her when she ordered a member of the public out of the room in a flash of temper. "You are not in charge of this debate", he reminded her firmly. "I am."
As brutal as politics is though, there were no deaths in last night's debate, just moments of high political feeling, mainly around housing, jobs and social problems in Dundee.
Eleanor Price's tough talking (on child benefit caps – or the rape clause, if you prefer) drew gasps, while Lesley Brennan scored points when she said, never mind about Jeremy (Corbyn) forgetting his childcare figures, David Cameron forgot his child in the pub.
And in the way of villages everywhere, it was also a family night.
The chairman took a question from his dad, and the young man in the school uniform asking strong questions – he's this scribe's nephew.
But you had to be there.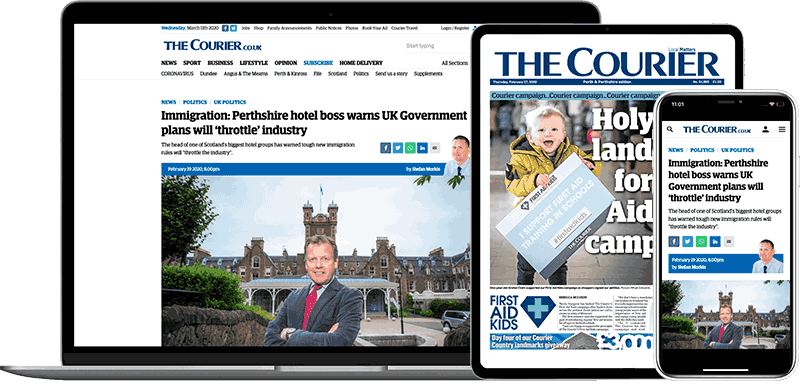 Help support quality local journalism … become a digital subscriber to The Courier
For as little as £5.99 a month you can access all of our content, including Premium articles.
Subscribe