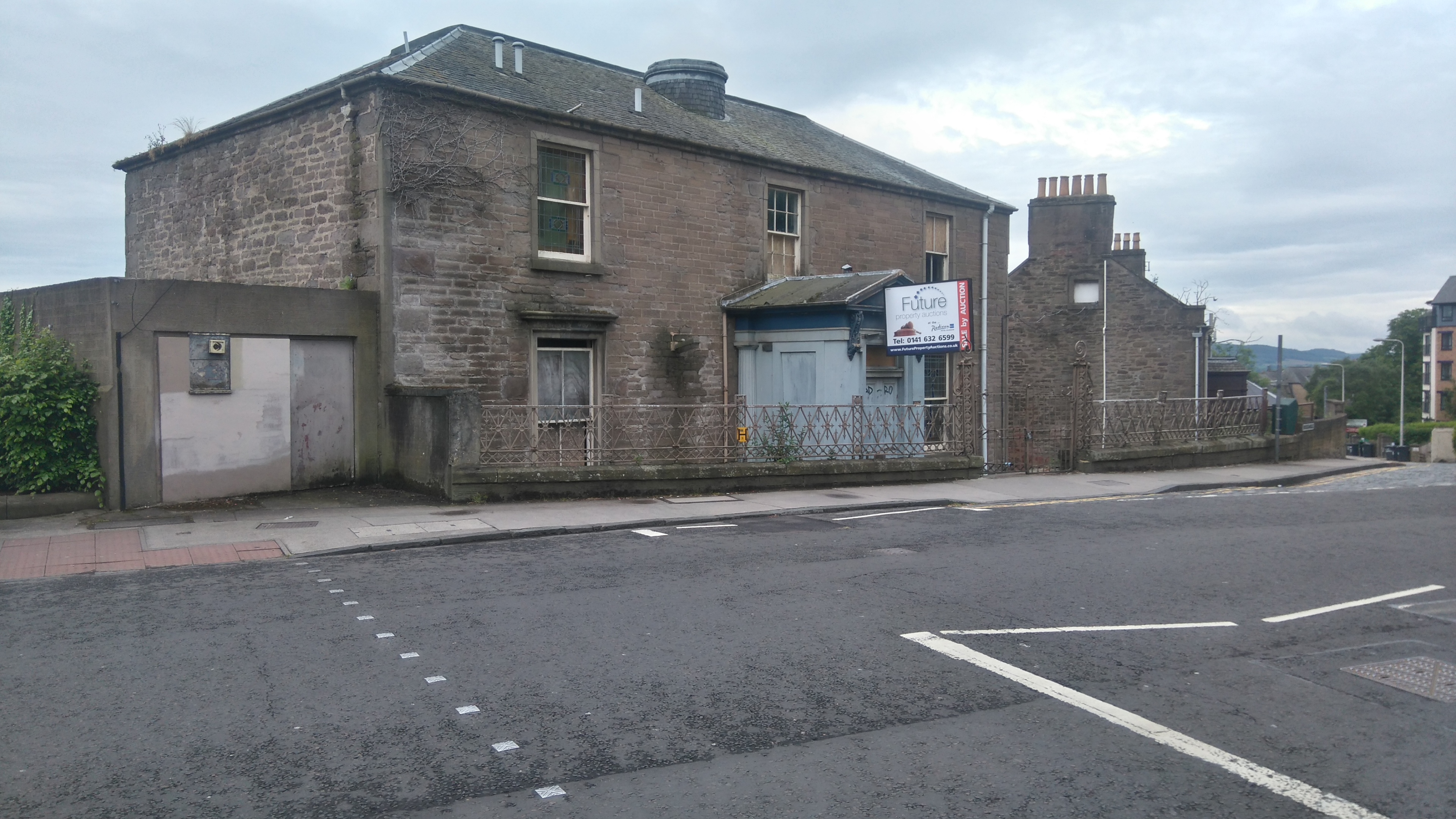 One of the city's most infamous houses is to be auctioned, after its current owner had a "nightmare" trying to fix it up.
Number Two Roseangle, the site of one of Dundee's most gruesome double murders, will be auctioned at the Marriot Hotel in Edinburgh later this month.
Local artist and current owner Nael Hanna had planned to turn the abandoned building into a bespoke restaurant, but issues with vandalism have cost Mr Hanna thousands of pounds — making his life miserable in the process.
Nael had originally purchased the house for £450,000, but the guide price at the upcoming auction will see the dilapidated property valued at £350,000.
He said: "I haven't had much luck with this house it would seem.
"Vandals have cost me thousands. They keep breaking in to the property and spray painting on the walls.
"I can't believe the police haven't been able to catch the people that have done it, there is a large spray sign saying 'NSA' which must have taken ages to do.
"It costs a huge amount of money to try and constantly repair what the vandals have damaged. It has been a nightmare."
Mr Hanna noted there had been interest from potential buyers for his "beautiful" house, and was sad that he had lost faith with the project.
Future Auctions will host the sale of the property in Edinburgh on June 13.
The auctioneers note consents were granted in 2008 for the building to be converted from a house with multiple occupancy (HMO) to a restaurant or takeaway business.
As the house is a listed building, the owners of the property would be exempt from paying business rates while it remains unoccupied.
Chilling history
The house bore witness to a horrific double murder in 1980, when retired doctor Andrew Wood and his wife Dorothy were beaten to death in their home by Broadmoor inmate Henry John Gallagher.
Gallagher, who is still incarcerated at the hospital, murdered four people during a killing spree which saw him commit heinous acts the length of the country.
YouTube user Graeme Mackay posted a video of the interior of the house in May.