The Courier hits the small and big screens this week with the launch of a new promotional campaign.
The 30-second and 60-second versions of our 'For the Real News' film have been created by the award-winning Greenroom Films.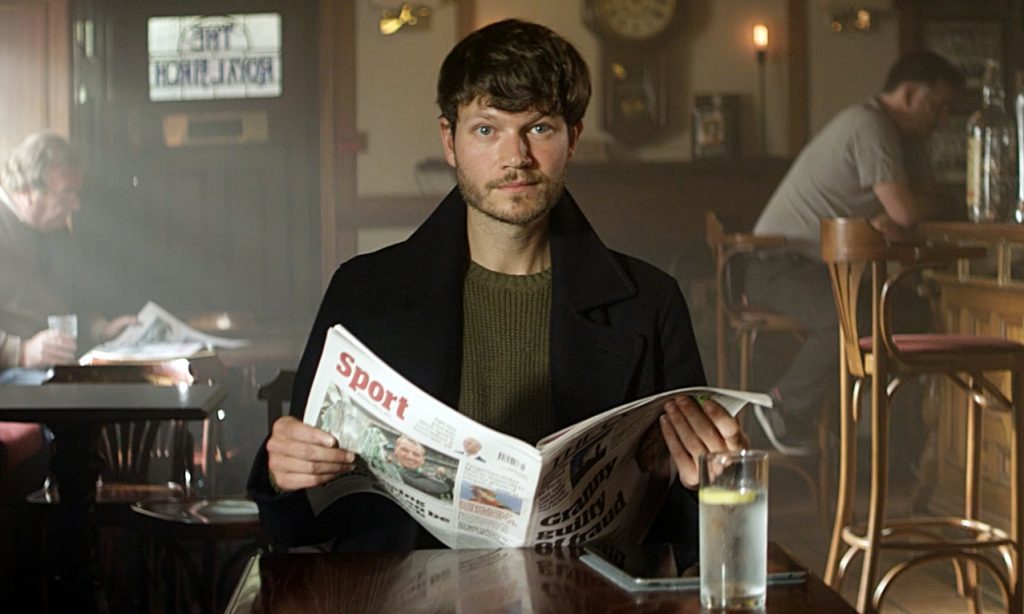 The campaign, which launches on Friday on STV and at 49 screens in 11 cinemas throughout Tayside and Fife, promotes The Courier's position as a reliable source of 'real news' in a world now populated with the concept of 'fake news' and competing multi-media, sometimes unreliable, information platforms.
The advert, directed by Scottish BAFTA Award-winning film director Martin Smith, was filmed over two days in May at locations throughout Courier country including The Caird restaurant in Dundee; Kingsway East; Murray's fish-and-chip shop, The Royal Arch pub and Prego boutique in Broughty Ferry, and on the cliff-top at Arbroath.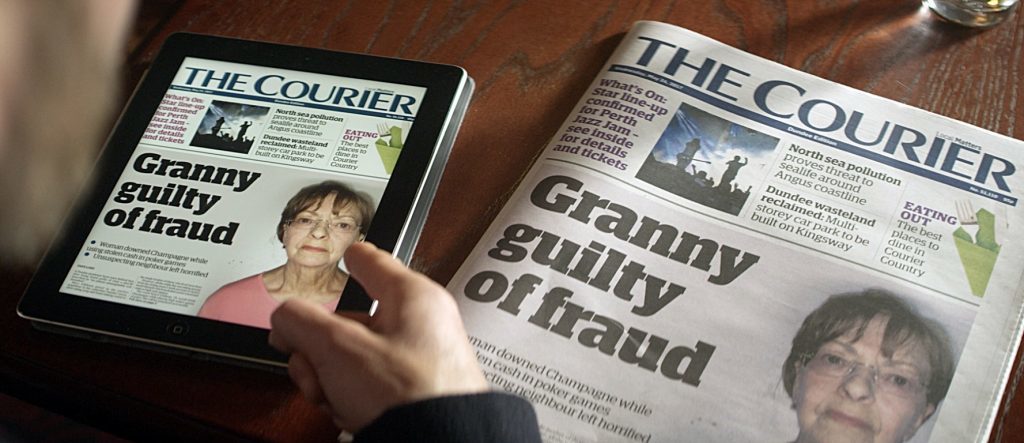 "There's so many ways that things can be seen now but ultimately it's all about Courier journalism and how special it is to read and get the real story," explained Martin, who said the catalyst for the advert had been The Courier's 200th anniversary and the winning of UK regional newspaper of the year title in 2016.
"The film's all about covering all of the elements that The Courier follows – the serious news – but also the funny things too, in a slightly playful way. It's also saying 'what's the real story?'"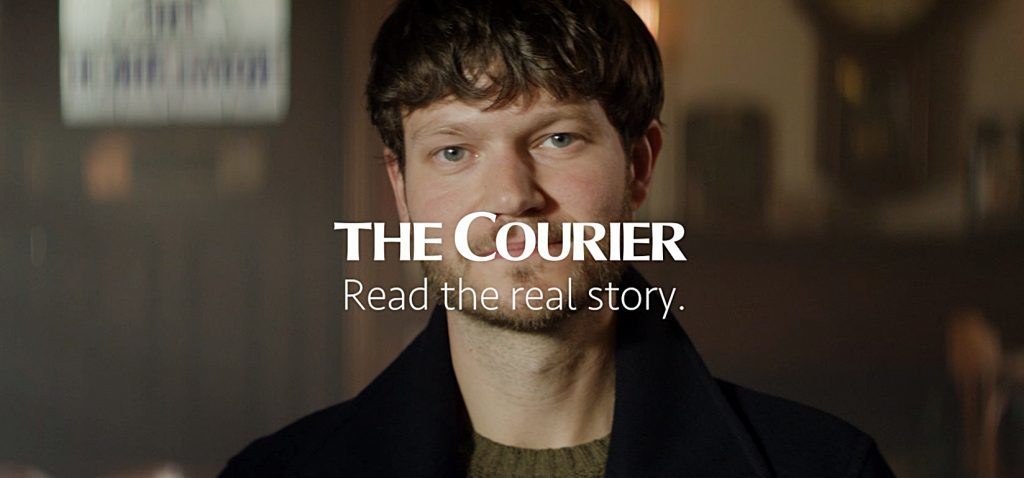 Cinemas showing the advert over the course of a fortnight are Glenrothes Kino Cinema, Aberfeldy Birks Cinema, Arbroath Chalmers Filmhouse, Cineworld Dundee, Odeon Dundee Douglasfield, Dundee Contemporary Arts Centre, Odeon Dunfermline, Kirkcaldy Adam Smith Theatre, Kino Leven, Perth Playhouse Cinema and St Andrews NPH Cinema.
*The Courier's Michael Alexander joined cast and crew for an exclusive behind the scenes look at the film-making process during filming in May. A special feature will appear in The Courier's Weekend magazine on Saturday June 24.