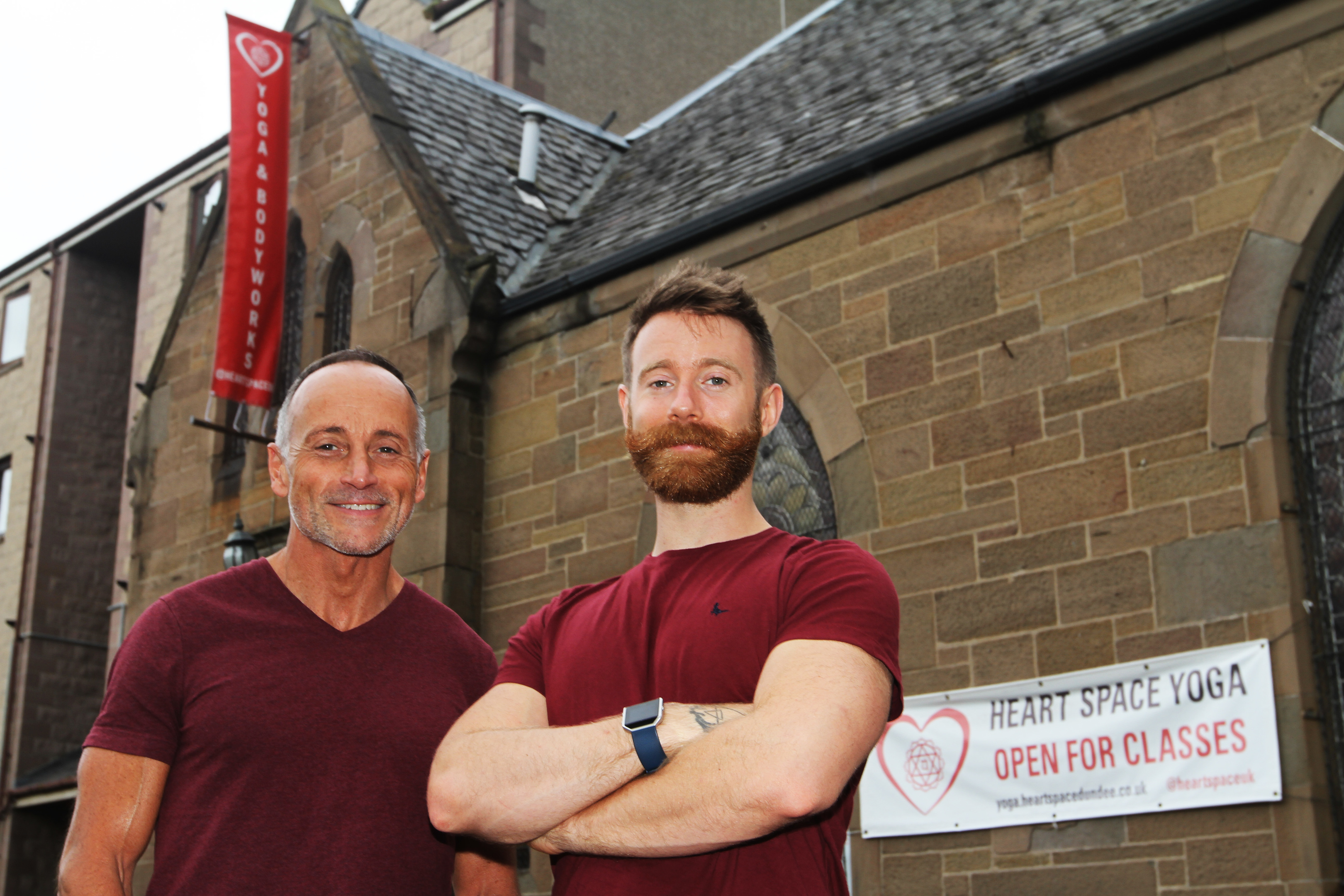 The co-founders of a groundbreaking Dundee yoga studio have just four days left to reach a £36,000 fundraising target that will allow them to buy the premises outright.
Ian Alexander, 54, and Finlay Wilson, 30, set up Heartspace Yoga and Bodyworks in Scott Street five years ago.
The pair rented the building but their lease gave them the first option to buy the former Logie Church Hall if the owners decided to sell.
Now that option has become available they are aiming to raise the £36,000 asking price and begin work to transform it into a "world class" yoga facility.
The main hall is already Scotland's largest yoga studio but the pair want to create a mezzanine level and a retractable partition to give them a more flexible use of space.
So far, the crowdfunding appeal has raised in excess of £25,000, more than 70% of the total required, despite a break-in to the studio at the start of August which set the appeal back to square one.
Thieves used wire cutters to force their way into the church, causing hundreds of pounds worth of damage, and stole around £200 in cash.
Mr Alexander said: "We rent the building but we signed a new lease last year that gives us the option to buy it before it goes on the open market.
"The owners want to sell so we have been pushed into a situation where we have to purchase the building."
The studio operates as a charity and offers discounted or free lessons to children and other special needs groups.
Ian said owning the building outright will also make it easier for them to apply for grants to support their charitable work.
He said: "We have huge plans for development. We want to create a real world class studio.
"In three and a half weeks we've raised more than £25,000 which is really positive."
The studio currently offers 38 classes a week but this will rise to more than 40 from next week.
Around 1,500  people use the centre each week.
Finlay said: "I couldn't imagine teaching anywhere else in Dundee."
The online crowdfunder will end on Saturday and donations can be made at www.crowdfunder.co.uk/future-of-heart-space