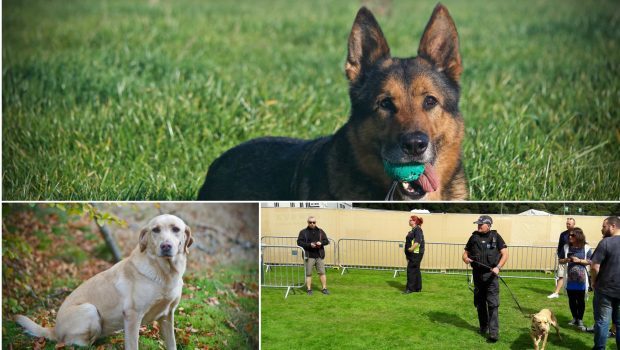 A veteran Dundee dog handler has retired after almost three decades  -along with his two dedicated, four-legged workmates.
PC Mike Keenan has patrolled the city's streets at the forefront of the fight against drugs for 28 years, but stood down from active duty on Friday.
The Tayside Police Division careers of his dogs, PD Rex and PD Dee, have also been brought to a close.
PC Keenan and his dogs have been responsible for just short of £1 million of drug seizures throughout the years, as well as "hundreds of captures".
Today we say goodbye and happy retirement to PD Rex, PD Dee & PC Mike Keenan based in Dundee. Wishing them all the very best for the future. pic.twitter.com/nSqsUPAAJ0

— PoliceScotlandDogs (@polscotdogs) November 10, 2017
A spokesman for the force said: "Today marks the end of an era, as after 28 years service, dog handler PC Mike Keenan retires from active duty.
"Mike and his dogs have policed the streets of Tayside for many years and has been at many of our major events in the Tayside area.
"Mike and his dogs have been responsible for hundreds of captures with his general purpose dogs and has recovered just short of a million pounds in drugs with his specialist dogs.
"His current dogs Dee and Rex will be retiring with him. We wish all three of them a long, happy and peaceful retirement."