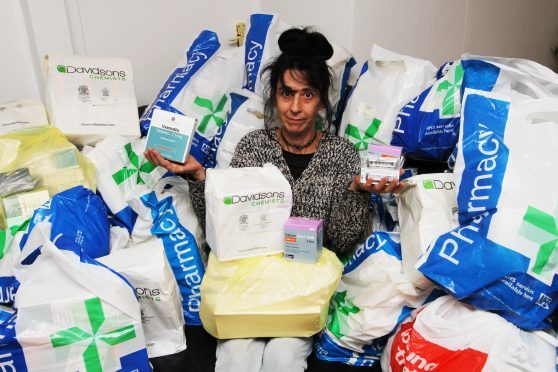 A "fuming" Dundee mother has described how she opened the attic of her new family home to find it stuffed to the brim with prescription medicines.
Jane Mclean, who moved to the Douglas property with her nine-year-old daughter two months ago, pulled bag after bag from the roof area and was stunned by the sheer volume of pills, painkillers, inhalers and eye drops.
Ms Mclean said she agreed to trade her flat for the two-storey house in Balunie Avenue after meeting the previous occupants while out shopping but still knows very little about the couple.
After moving in, she discovered they had left behind clothing, ornaments and the massive stash of prescription drugs with no thought to the fact she would be sharing the home with her young daughter and pet dog.
"I was absolutely fuming," Ms Mclean said. "I started pulling the bags out of the attic and they just kept coming and coming.
"I think it's absolutely shocking to have all that kept up there unopened and unused when the NHS is struggling like it is and all sorts of people have to go without.
"I'm going to go to the chemist who sent it all out and see what I'm best to do with it now but I hope they find out how this was allowed to happen – it really is disgusting."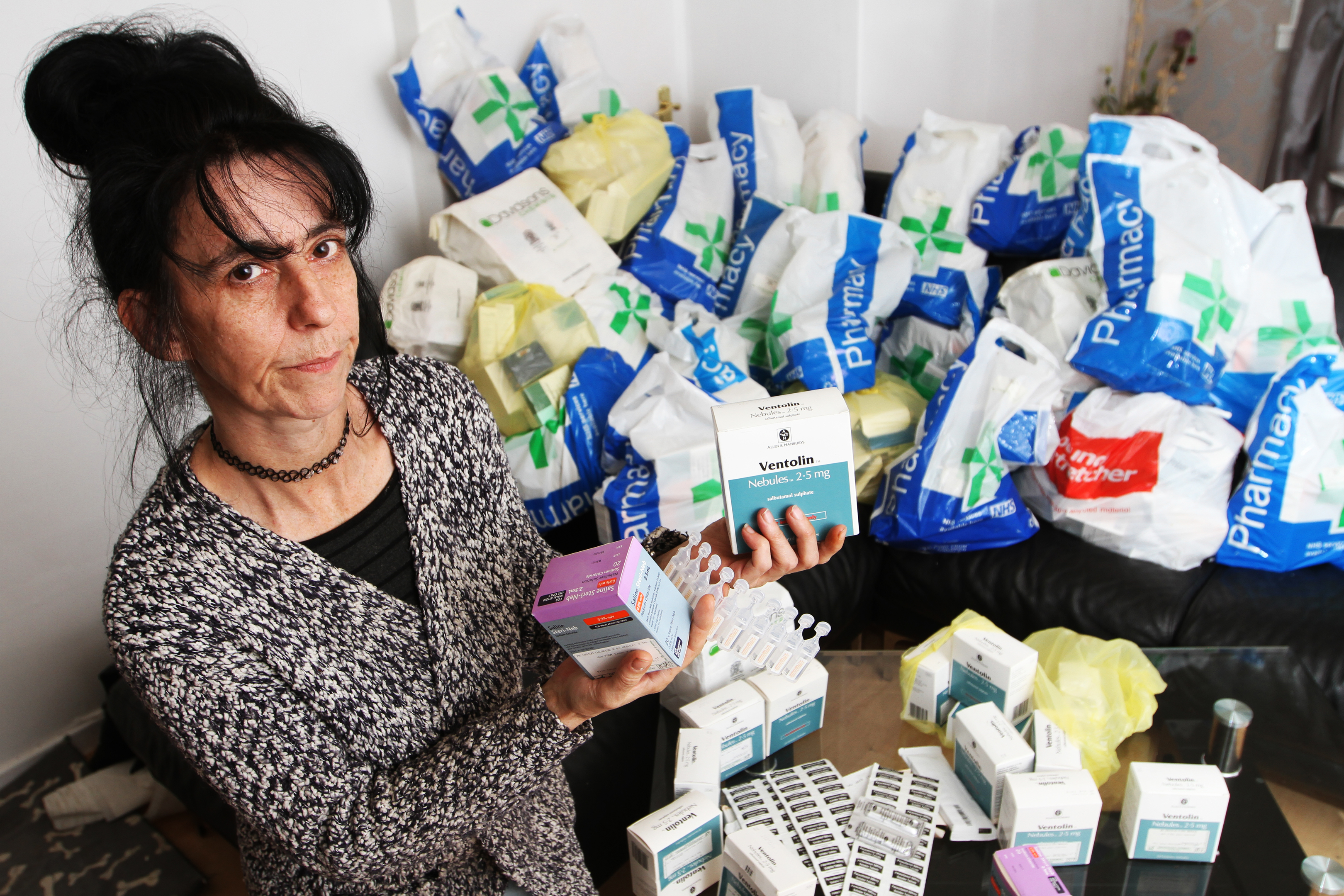 Cash-strapped NHS Tayside has seen its prescription costs snowball and has overspent by almost £7 million for the period from April 2016 to February this year.
Health chiefs estimate a total spend of around £140 million on prescribing medications in the region, with unused or wasted medicines costing £1.4 million each year.
Ms Mclean's discovery comes as the board grapples with having to chop £175m off its budget over the next five years to try to balance its books.
David Coulson, associate director of pharmacy with NHS Tayside, said: "I would ask every patient to always return any stopped, unwanted, unused or out of date medication to your community pharmacy for safe disposal – do not throw them in the bin or put them down the toilet.
"Discuss your medicines with your doctor or pharmacist regularly.  Ask for a medications review if you have concerns and let your GP practice or your pharmacy know if you have stopped taking any of your medication."