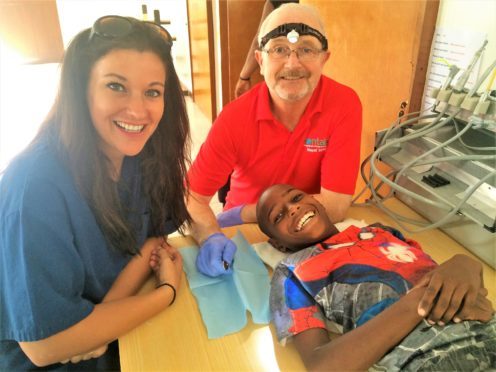 A Dundee model has put a smile on the faces of African children after  helping a charity carry out thousands of pounds worth of dental and optical work.
Elaine Harris and her team have given away £38,242 of dental treatment and eye care to children in Cape Verde as part of their charity work and because of the success she is planning to repeat the venture next year.
Last year she cycled the 926-mile journey from John O' Groats to Land's End in July, even though the furthest she had cycled before setting off was 12 miles. She raised £2450
She said: "I was so clueless I even went the wrong way, cycling against the headwind the whole way. Everyone thought I was crazy but I managed to do it, although I have not been on a bike since."
Proceeds from completing the endurance test helped send a retired dentist, Stuart Little from Orkney, and an optician, Wendy Wager from Edinburgh, to the group of islands  situated almost 400 miles off the coast of Senegal to help children's charity Castelos Do Sal.
They were loaned tools, machinery and supplies from Dentaid, received donated frames from Hyslop Optician in Edinburgh, and lenses from Capital Optics Edinburgh.
Elaine said: "I have learned so much about dental nursing very quickly as I had such a fabulous teacher and we all worked so well together in what was at times a stressful environment with very few breaks.
"The children's smiles made it all worthwhile and our hearts broke when they hugged and thanked us, even after we had pulled out their teeth or put stingy drops in their eyes.
"Our initial plan was just to help the vulnerable kids at the charity Castelos Do Sal, however we were able to go over and above this and help all the staff at their three projects and fit in other children from another charity and some locals who needed help too.
"We managed to achieve more than I could ever imagine."
They treated 50 adults, 180 children and carried out 105 eye exams in their time there, in January. The dentist was there for two weeks and the optician for one.
"We worked non-stop," Elaine added.
They are now wrapping up the work and Elaine is planning to fly back to Scotland later in the week.
She has asked people willing to donate towards next year's efforts to contact her via her Facebook page.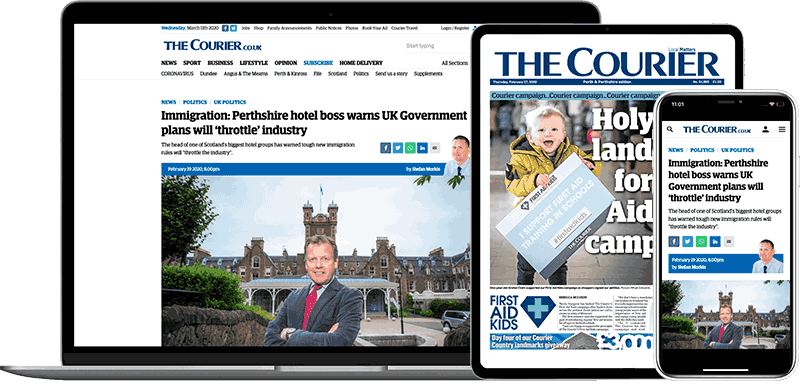 Help support quality local journalism … become a digital subscriber to The Courier
For as little as £5.99 a month you can access all of our content, including Premium articles.
Subscribe