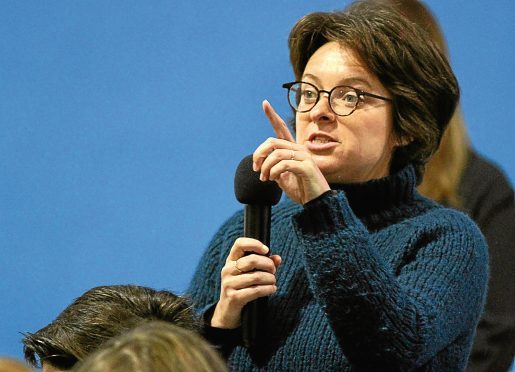 NHS Tayside has been told to get a grip on agency spending after it emerged its spending on external medical staff nearly doubled in four years.
In January, The Courier revealed NHS Tayside was paying private medical company Synaptik to help bring down waiting times in its neurology department at Ninewells Hospital.
A Freedom of Information request has now revealed the cash-strapped health board, which has been warned it may struggle to find the £44.5 million of savings it needs to find next year, has spent more than £15 million on agency staff since 2013/14.
In 2013/14 it paid to £2.357 million to agencies but the figure rose to £4.233 million in 2016/17.
Agency costs for the current financial year to January already total £2.774 million.
NHS Tayside has required repeated bailouts from the Scottish Government in recent years.
A report by Sir Lewis Ritchie, head of the group set up to nurse NHS Tayside back to financial health, said it is making progress in reducing its deficit but warned it will be harder to find savings in coming years as one-off savings will already have been made.
Dundee-based Labour MSP Jenny Marra accused NHS Tayside management of being unable to plan their workforce requirements adequately.
She said: "NHS Tayside is paying private firms providing nurses and doctors more and more every year, despite being in £3 million of debt to the Scottish Government.
"They fail to plan their workforce properly and get a grip of costs.
"I think the public would expect management at NHS Tayside to be getting a hold of this after all their warnings on agency costs from Audit Scotland.
"The question is how long management at NHS Tayside can continue with so little progress to show."
A spokeswoman for NHS Tayside said reducing the reliance on agency staff is a key priority for the health board.
She said: "In the coming financial year, NHS Tayside will continue to respond to the challenges of continuing to deliver high-quality, safe and effective healthcare to our population, while redesigning our services so they are fit for the future.
"Reducing the use of supplementary staffing will remain a key priority.
"NHS Tayside has a proactive approach to reducing reliance on use of supplementary staffing and actions continue to be taken to manage the appropriate use of temporary agency staff and reduce overall costs.
"In every circumstance the use of external agency or temporary staffing is the final option. All our decisions on staffing requirements are led by our commitment to ensure the ongoing provision of safe and effective care for our patients."