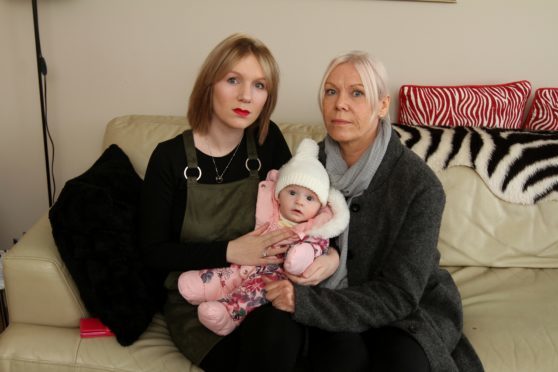 A Dundee family with a newborn baby say they have been left with no heating, hot water or means of cooking for two weeks because of a "disinterested" housing association.
Jackie King and her daughter Siobhan, who has a three-month-old daughter, rent a house from Sanctuary Scotland in the city's Hoylake Avenue.
Their gas supply had to be turned off on March 8 after they reported that their heating was broken the previous day.
Jackie claims that at first no one was able to give her any information on when the repairs would be carried out.
The family have now been told a new boiler will be installed on March 20/21 – by which time they will have gone almost two weeks without being able to operate the heating, shower, cooker or hot water taps.
Jackie, 51, said: "It's so frustrating — it has been a total nightmare.
"Sanctuary have been completely disinterested. They said it was nothing to do with them and that I had to call a separate number for repairs.
"I did that and I've been calling them several times a day, every day. No one has been able to tell me anything. No one seemed to know what was happening.
"These are emergency repairs. We can't do anything without gas.
"We've had to boil six kettles of water every time we want to wash. My daughter hasn't been able to bathe her baby as often as it's needed.
"Eventually, I was told a new boiler will be installed over two days on Tuesday and Wednesday. We just can't face another week without basic necessities."
The family pay £430 rent per month for the two-bedroom property.
Jackie added: "I work full-time and pay full rent, which is cheaper than it would be from a private landlord, but it has still risen over the years.
"I would have thought, given this, something could have been sorted sooner.
"They could have offered us alternative accommodation until the problem was fixed, for example."
A spokesman from Sanctuary Scotland said they company couldn't comment on the case, but that they would record a complaint.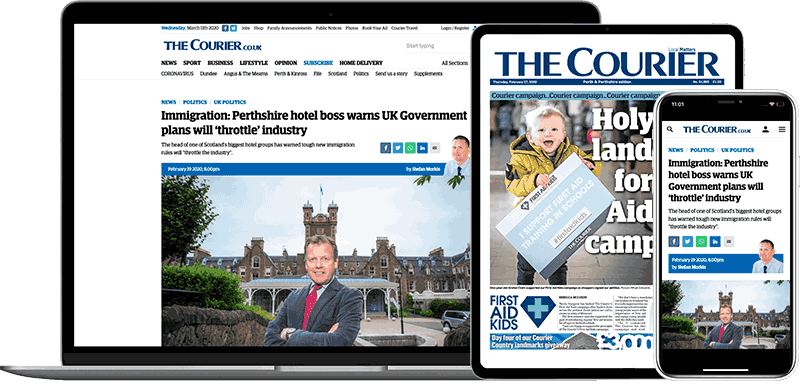 Help support quality local journalism … become a digital subscriber to The Courier
For as little as £5.99 a month you can access all of our content, including Premium articles.
Subscribe