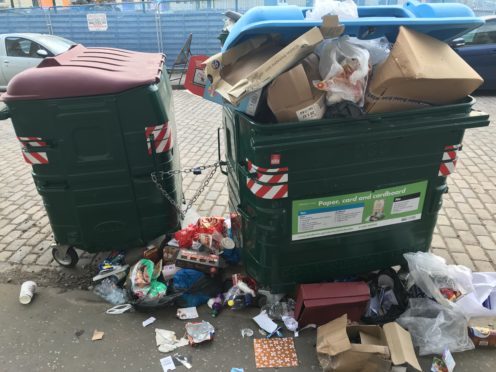 A Dundee householder has urged the council to take action over the "disgusting" condition of her street.
Sarah Smith, of Ann Street, said bin collections on her street have become sporadic in recent months, leaving the street strewn with rubbish, cardboard and even furniture.
The 25-year old also claims to have faced a wall of silence from Dundee City Council after trying to contact them about the issue.
Ms Smith said the communal bins on her street have not been getting emptied regularly for about two months, with the contents spilling over onto the pavement as residents continue to stuff waste into them.
A bed and a sofa even lay by the kerb, getting in the way of pedestrians, for up to two weeks.
She said: "It's disgusting. It is not getting emptied enough. I think it is supposed to be getting emptied every Friday but it's not being done that often.
"I'm not sure if it's to do with the new recycling calendar, but the problem started about two months ago.
"I've had no word from the council after me and my partner, Tracy both in contacted them separately through their online get in touch page.
"I even went outside once to pick up some of the rubbish myself as I had some kids visiting and didn't want them playing in that."
Our Lady's Primary School is nearby and Ms Smith said there is a potential safety issue with youngsters having to navigate the debris.
She said she is unsure if the building of new flats nearby has contributed to the problem, but the building site near Hilltown predates her complaints.
When the bins do get emptied, council staff have left whatever spillover is lying on the ground.
"I get that it's not their job to pick up rubbish from the ground, but if the council were on top of the collections in the first place then it wouldn't be like this," she added.
A Dundee City Council spokesman said: "We are monitoring this location to make sure the frequency of collections is sufficient.
"We would also encourage residents to use the correct bins to recycle the appropriate materials."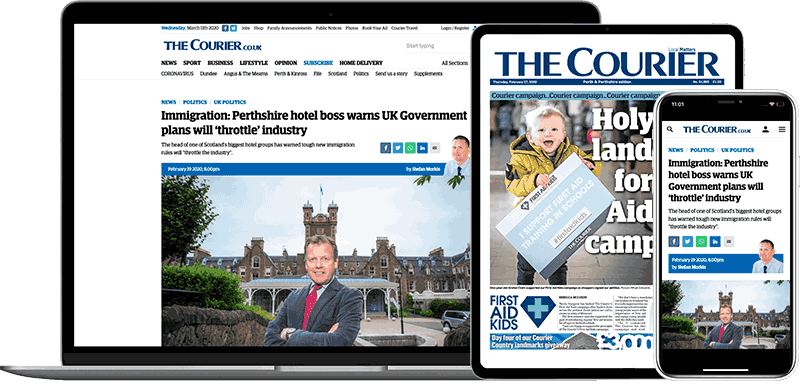 Help support quality local journalism … become a digital subscriber to The Courier
For as little as £5.99 a month you can access all of our content, including Premium articles.
Subscribe