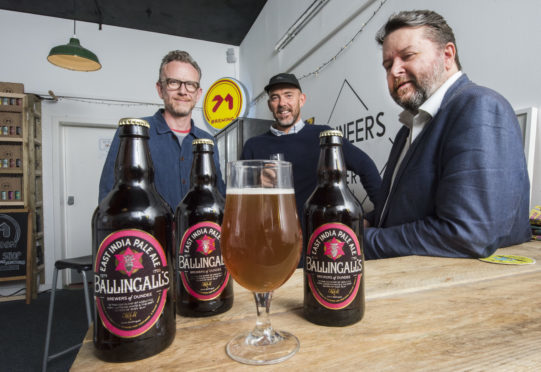 Dundonians will get the chance to sample the first batch of Ballingall's beer to be brewed in the city since 1968 when it goes on sale at WestFest on Sunday.
The last pint of Ballingal's was served half a century ago but the brand has been recreated for a new generation after photographer Oliver Pilcher, 41, decided to relaunch the beer.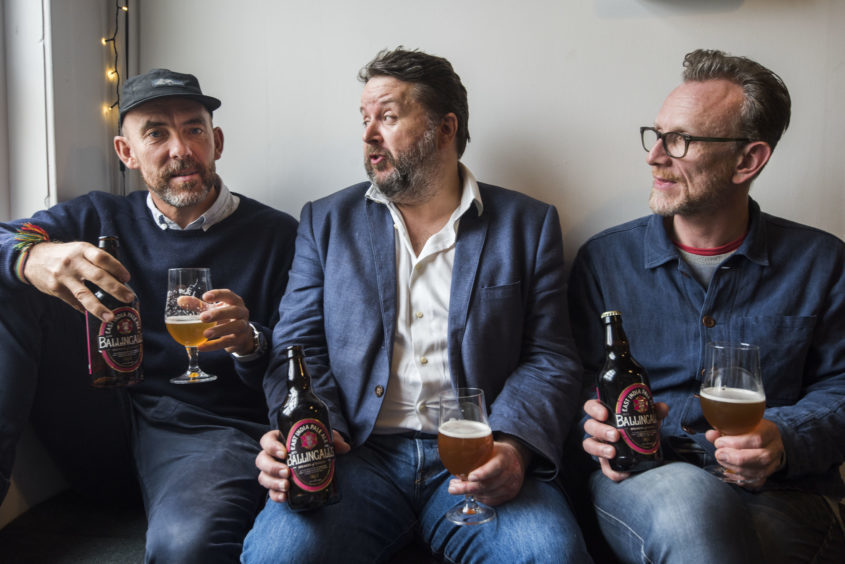 Although he was raised in Dundee, Mr Pilcher was unaware of Ballingall's Beer until he saw a mirror bearing its logo in a bar in Edinburgh.
When he investigated and discovered the trademark on the beer had lapsed, he was able to buy it and started looking at ways of returning it to the market.
Mr Pilcher said: "Basically, I saw a mirror in a pub in Edinburgh and was absolutely blown away by it on a graphic level.
"I thought it was a beautiful piece of graphic design for a brand from Dundee but I had never heard of it.
"When I did a bit of research I found the trademark had lapsed and thought it would be great to bring it back."
Ballingall's dates back to the opening of the Pleasance Brewery in the mid-18th century.
William Ballingall bought the brewery and renamed it in 1844. His descendants ran the brewery until 1960 when it was sold. Four years later its new owners were bought out by Drybrough, who closed it down four years later.
Chris Ballingall, 48, whose father was the last Ballingall to work for the brewery, helped write the label for the East India Pale Ale, said it was "surreal" to see it return.
The beer has been brewed for Mr Pilcher by Dundee firm 71 Brewing, who used an aged yeast and New Zealand hops in their recipe.
Mr Ballingall said: "To see it for the first time in 50 years is really quite surreal.
"My dad, who was the last Ballingall to work there, got quite teary-eyed when I told him about it.
"He lives in Spain now and I'm looking forward to delivering a bottle of it to him personally."
Ballingall's will be available on draft at WestFest on Magdalen Green on Sunday and bottles of the beer will also be available after that.
Mr Pilcher said all profits from Ballingal's will go to fund arts and sports projects for children in Dundee.
He said: "The idea is to start small, get a really good local market and go from there – 100% of the profits will be used to support sports and creative development in Dundee."