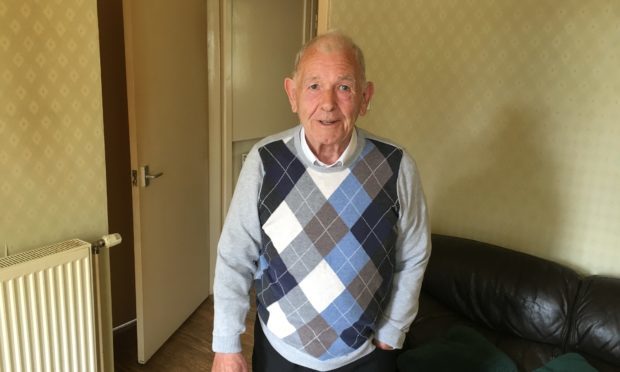 A West End councillor has blasted "despicable" crimes which have targeted elderly people in the warmer weather.
Scottish Labour councillor Richard McCready has hit out at the culprit who broke into the houses of elderly people on Ancrum Place who left their windows slightly open during the night.
He has also called for an increased police presence in the area, as well as joining the force's pleas for people with information to get in touch.
He said: "I am appalled at these crimes. I hope that anyone with information about the crime will contact the police and that the culprit is arrested as soon as possible.
"This is a despicable crime. I have spoken to Police Scotland and asked them to visit the area to reassure residents and to ensure that they have the latest crime prevention information."
One break-in took place during the early hours of Monday June 4.
A man broke into the house through an open window and, after threatening the occupier, stole a number of items.
The woman managed to activate her community alarm after interrupting the intruder and the man made off.
She was left shaken, but not hurt, by the incident and said she was too upset to talk about it.
It came just a day after a neighbour was victim to a similar incident.
Thomas Glancy, 84, said he "doesn't feel safe" in his home anymore after waking up on Sunday to find a wallet containing £400 had been stolen.
The thief left a muddy footprint on Mr Glancy's windowsill as he climbed in and out of the flat.
Mr Glancy said: "It was that hot I just left the window a bit open but the boy managed to put it right up so he could get in.
"I was in my bed and never heard a thing.
"That's pretty much my money for the month. I'm waiting for my daughter to come and take me to the bank.
"The police have stopped all my cards so they won't be able to get any money from them."
A Police Scotland spokesman said that enquiries are at an early stage and are ongoing.