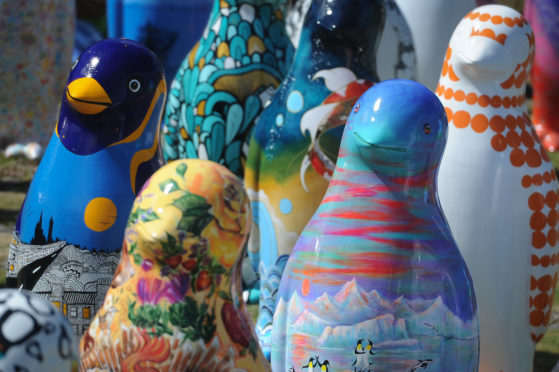 We're all a-flutter here in The Courier office as the Maggie's Penguin Parade prepares to hit the streets at the end of this week.
To celebrate, and to help you follow the trail of all 80 penguins, we've put together an exclusive Courier map showing the location of each and every sculpture. It can be viewed below.
Artists and designs from across the region have transformed the original blank penguin design by Duncan of Jordanstone lecturer Janice Aitken into a plethora of brilliantly hued feathered friends.
Scattered across the city, and also as far afield as Kirriemuir, Brechin, Perth and St Andrews, the waddle of penguins will delight locals and visitors alike over the summer months before being auctioned in September to raise funds for Maggie's Dundee.
For Shirley Linton, chair of the Maggie's Dundee fundraising board, the parade is the culmination of three years of planning.
"I'm very, very excited – we've seen the birth of an army of penguins and the commitment and enthusiasm of the team, and the whole community has been amazing and humbling," she says.
"Now it's all fully hatched and the trail will be a great thing to get families out and about – the map will help make walking from one penguin to the next easy, and mini trails within the main map show where the sculptures that aren't in Dundee can be found.
---
---
"There's also loads of merchandise to tie in with the trail and people can find the stockists on the map," she continues.
"For us at Maggie's obviously it's important to raise money but this trail will be really advantageous for us as it will also raise a whole new band of supporters."
Shirley has also been overwhelmed by the involvement of local schools in the project.
"They have been amazing and we've been so impressed by their professional approach in designing their own mini penguins," she says.
"So go on, go out and get penguineering!"
Putting a map together is no mean feat and the woman tasked with the job of making sure it all came together is Rebecca Stott, Maggie's Dundee's fundraising organiser.
Working closely with the council, Rebecca and the team had to ensure the penguins would all be sited in locations where they wouldn't cause any problems like blocking pavements or causing parking difficulties.
"It was also important to make it into an accessible trail so it was easy to go from one penguin to the next," Rebecca explains.
Local designer John Barrie, who also worked on the Oor Wullie Trail map, brought our map to life and Rebecca can't wait to see people of all ages using it to follow the patter of penguin feet.
"I'm so excited that people will finally get to see the trail," she enthuses. "So get out there and meet them all."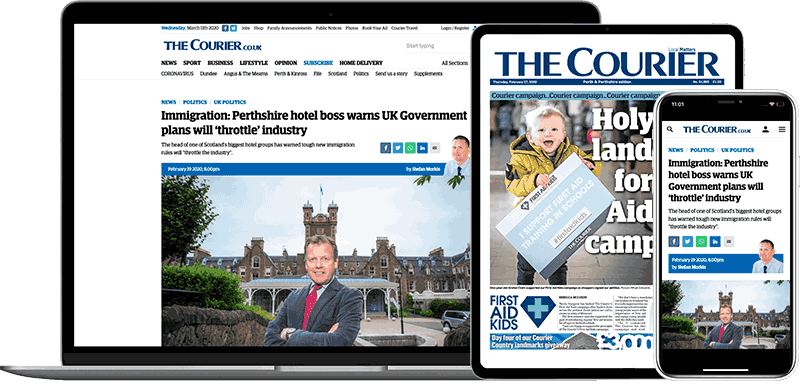 Help support quality local journalism … become a digital subscriber to The Courier
For as little as £5.99 a month you can access all of our content, including Premium articles.
Subscribe