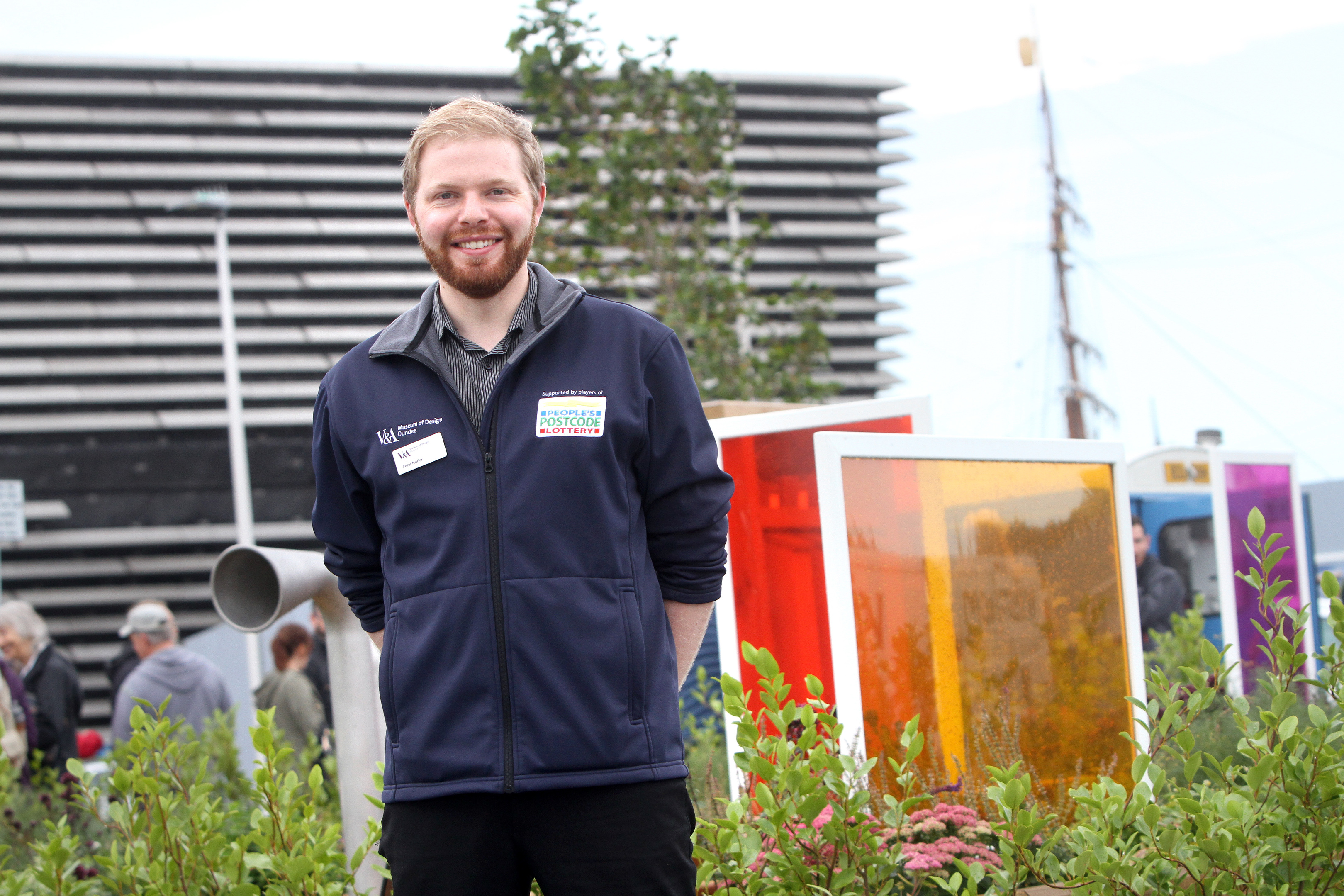 In the run-up to the opening of V&A Dundee on September 15, The Courier will be carrying a series of articles from people closely involved with the project. Today: Peter Nurick, V&A Dundee communities
producer.
Community has always been at the heart of V&A Dundee – after all, a fundamental design ethos of the building is to create a new "living room for the city".
Encouraging and nurturing social interaction with cultural heritage can drive community pride and prosperity.
From the outset we were determined V&A Dundee would be part of a positive ripple effect across the city.
A range of exciting projects are under way to connect with harder to reach city groups and ensure the museum's positive influence on their lives.
Since 2013 we have worked with communities to explore how the project can have a lasting benefit.
We always wanted to go out to the people first, long before they could come to us.
Our Community Garden sits in Slessor Gardens, the wonderful new green space that has transformed the waterfront and brought life and activity even before V&A Dundee opens.
The project went beyond creating a garden, it let people become designers, to have direct input in what their space should be – tying the project permanently to communities and individuals.
Our design team included people living with and recovering from a range of health and wellbeing issues.
Groups like Art Angel, which uses design, creativity and art to support city people living with mental health difficulties, helped throughout.
Taking part improved their self- confidence, gave new skills, created a support network for them and even helped some into employment.
Our schools programme has already had fantastic projects, like the Schools Design Challenge, involving secondary pupils from across Dundee and Angus.
We worked with 1,000 pupils, asking them about improving their schools.
In the Bonnetmakers project, pupils explored Dundee's design heritage.
Rosebank Primary School and Our Lady's RC Primary School investigated the area's Nine Incorporated Trades.
Bonnetmakers once designed and sold bonnets from outside their houses. This was a chance to celebrate the city's design heritage with a Design Detectives session when pupils searched for evidence of bonnetmakers in their area.
Connecting the past to the future brings local history and learning to life.
Through our community work we've seen the excitement, passion and pride people gain by thinking about how they can change their world – which is what design is ultimately all about.
We believe creativity, art and design should be made available to all because of its transformative effect.
The community engagement felt by the team is exactly how we want people to feel about V&A Dundee – this is a museum for the city and Scotland.
We can't wait to welcome you into the city's new living room.