Celebrations surrounding the opening of the V&A continued on Saturday as the museum opened to the general public for the first time.
The museum welcomed 3,000 ticketed visitors on Saturday while thousands more people attended the second day of the 3D Festival in Slessor Gardens.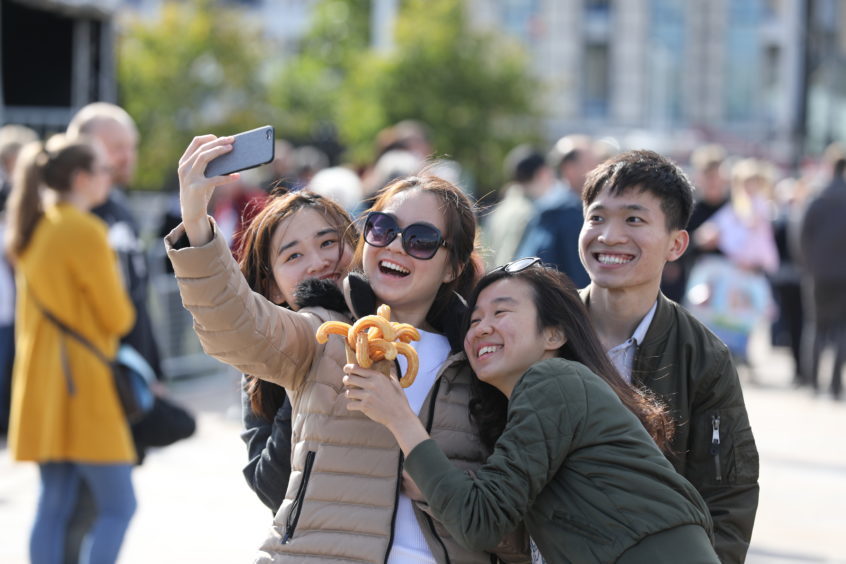 They were treated to musical performances from local acts including SHHE and Kashmir Crows, St Martiins and Andrew Wasylyk.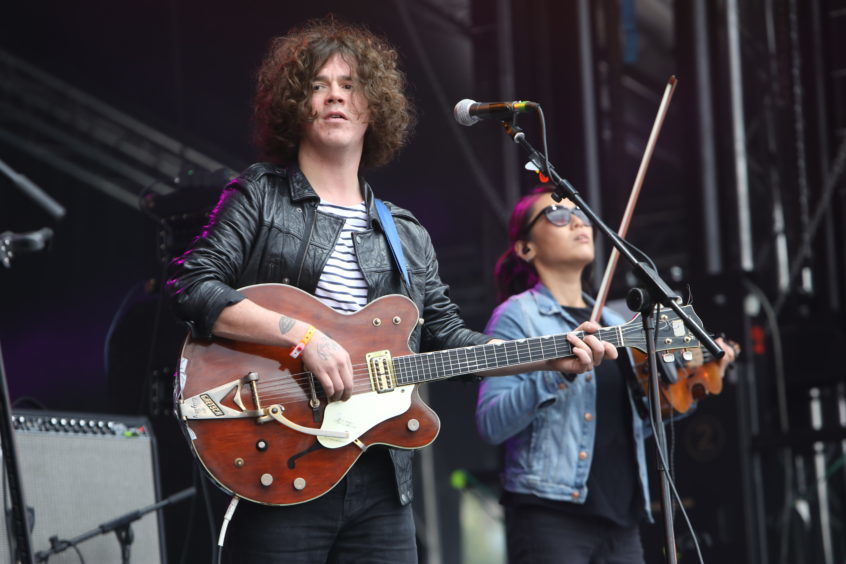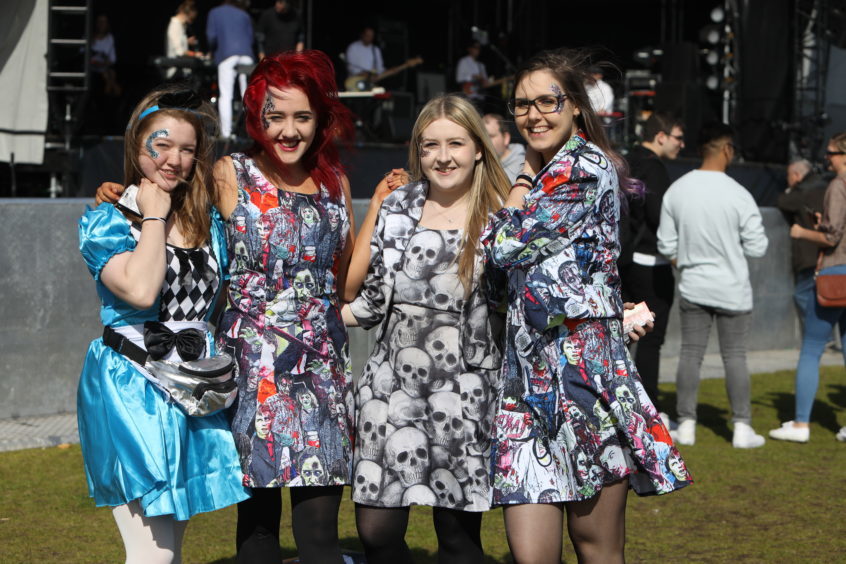 Afternoon acts included Kyle Falconer and Gary Clark, who will close the event by performing with children from the Sistema musical education programme.
Secondary school pupils on the Breakthrough charity, which offers mentoring to young people, were the first to cross the threshold of the museum on Saturday.
Shannon Balfour and Jamie O'Neill from Morgan Academy and Scott Regan from St Paul's RC Academy were accompanied by V&A Dundee director Philip Long, V&A Dundee architect Kengo Kuma and Dundee City Council Leader Councillor John Alexander.
Shannon, 17, said: "Being part of the opening ceremony makes me really proud and so happy that I was invited to do it."
Scott, also 17, said "It's a real privilege to have been asked to be part of this.
"There are so many other young people in Dundee who could have been asked and it's hard to describe how I feel about it – it's just amazing."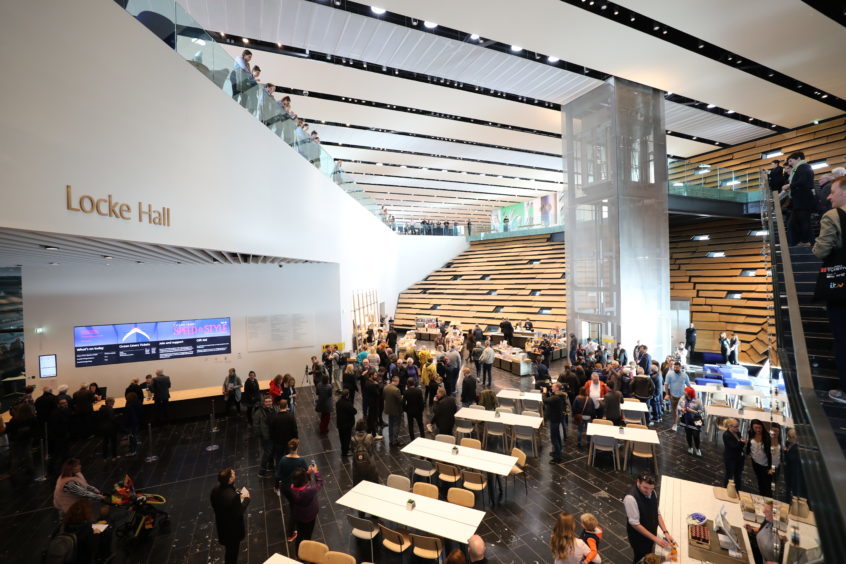 Mr Long said he was delighted at how the city had come together to support the V&A in its opening week.
VIDEO: Did you miss the spectacular V&A Dundee 3D Festival light show? We filmed it from up high…
He said: "There is a real feeling of fun and excitement. Families are coming together to enjoy the museum.
"There has been a fantastic team working on this project for a long time."
At the 3D Festival, one of the most popular attractions was The Beano tent, where children achieved a "finish the comic strip" competition Guinness World Record Attempt.
More than 650 people took part in the attempt, smashing the previous record by more than 400.
Live Beano announcement at Slessor Gardens…

Posted by SeeDundee on Saturday, 15 September 2018
They were asked to draw the final panel of a special edition of The Beano, featuring Philip Long and V&A Dundee architect Kengo Kuma, showing what object they would put in the museum.
The comic explores how the design of Beano characters like Dennis the Menace, and comics themselves, have evolved over the decades.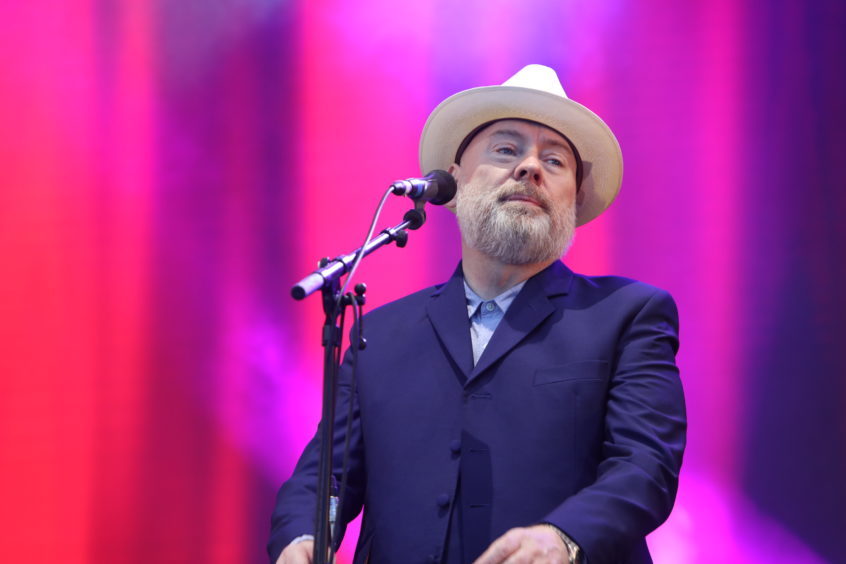 Beano studios managing director Craig Graham said: "A lot of people have been drawing their own favourite designs, like mobile phones, while others have coming up with their own designs, like a Dennismobile."
The 3D Festival closed with a performance by former Danny Wilson frontman Gary Clark.
He was joined on stage by Deacon Blue drummer Dougie Vipond and members of the Sistema choir Big Noise Douglas for his final song, the number three Danny Wilson hit Mary's Prayer.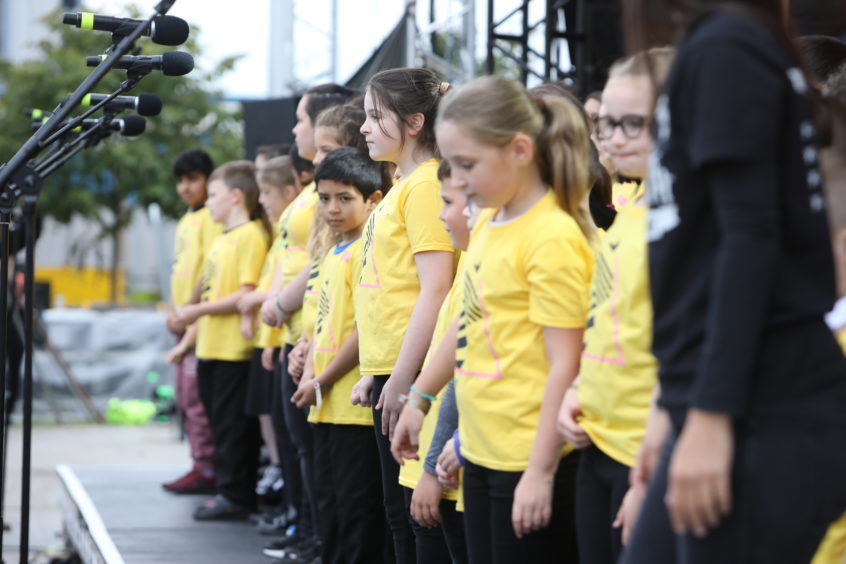 Another 3,000 people are expected to visit the V&A tomorrow, which again is only open to people who have pre-booked tickets.
On Monday, general admission rules will apply, meaning anyone can walk in off the street.