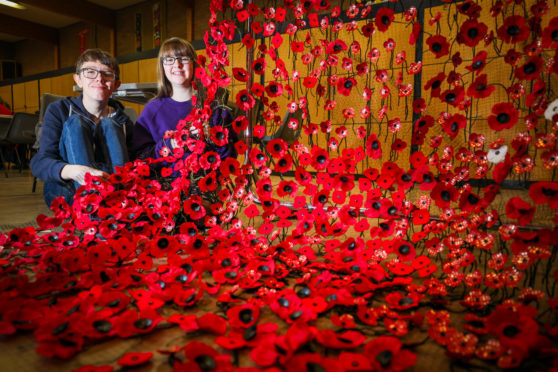 Children and young people at a Dundee church have been hard at work putting the finishing touches to a poignant poppy display.
Members of the Sunday School at St Andrews Church, along with their friends in the 15th Girls' Brigade are creating an homage to the weeping poppy display which featured at Perth's Black Watch museum recently.
The bible studies group, who go by the name the Seekers, have constructed the large memorial out of netting and intend to place it in the gardens of the church.
As well as the poppy display, which will mark 100 years since the guns of the trenches fell silent on November 11, 103 miniature crosses with the names of all members of the congregation who fell in the First and Second World Wars will be placed alongside.
The displays are part of a wider programme of commemoration that the church is undertaking on Armistice Sunday.
The church bells will be rung on the Sunday evening, alongside those from churches across Scotland, in the name of peace.
Church elder Gayle Lennon has been working with the young people and said they had learned a lot about the city's history as a result of the project.
She said: "This has been a joint collaboration between our Sunday school, the Seekers and the Girls' Brigade.
"This year is obviously a very big year in terms of memorial, it being 100 years since the end of the First World War.
"Some of our younger members had been impressed with the weeping window poppies display when it was in Perth and wanted to recreate something similarly eye catching.
"Of course it won't be to the same scale, but it will be large enough to be visible from the street.
"We are an eco-church, so have re-purposed a lot of the materials to create it and once it is finished we will place it in the remembrance garden.
"The Girls' Brigade have also been working on the construction of small crosses, each bearing a name of someone killed in the First and Second World Wars – 103 men in total passed from our congregation and hundreds more survived.
"The crosses will be placed near the front of the garden."
The memorial displays will be put on show from the first week in November.
The Ring Out For Peace service will take place on November 11, starting at 6.45pm.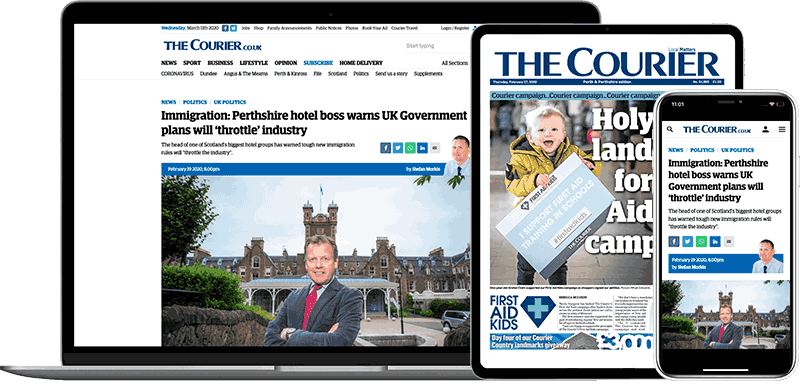 Help support quality local journalism … become a digital subscriber to The Courier
For as little as £5.99 a month you can access all of our content, including Premium articles.
Subscribe