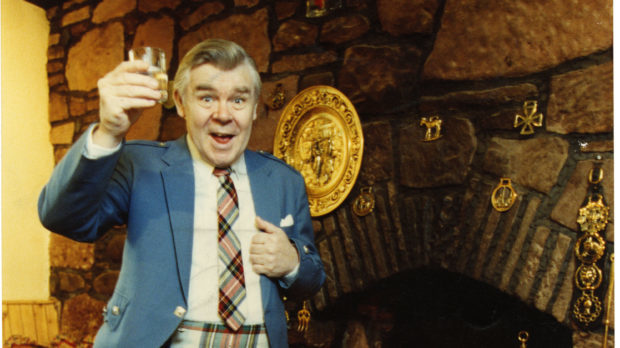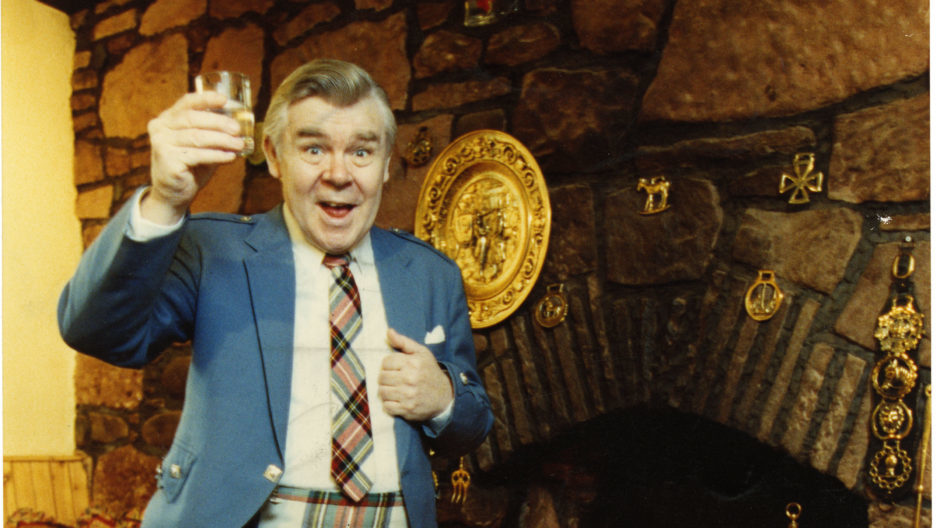 He was the Scottish entertainer whose final journey in Arbroath brought the whole community to a halt.
More than 500 mourners packed St Andrew's Church 25 years ago for the funeral of Andy Stewart following his death aged 59.
Hundreds more lined the streets of Arbroath to pay their last respects to the all-round entertainer described as "the natural successor to Harry Lauder".
Rev Martin Fair conducted the service in 1993 and says he still remembers the pressure he felt under.
"I'd like to think that I give my full attention to every funeral I conduct – it's a privileged position to be in, to support families in moments of need," he said.
"Even so, I remember Andy's funeral well – he was a household name and I well remember the pressure I felt to get it right.
"I wanted it to be right for Sheila and her family even though it was going to be a very public occasion.
"I was struck by his thoughtfulness and kindness – and in terms of his being a member of St Andrew's Church, by his desire just to be one of the family, treated without fuss or fanfare.
"Nowadays, there's little or no respect shown as a funeral cortège moves through the town but that day, it really was as if the whole community stopped for a moment as if in final tribute."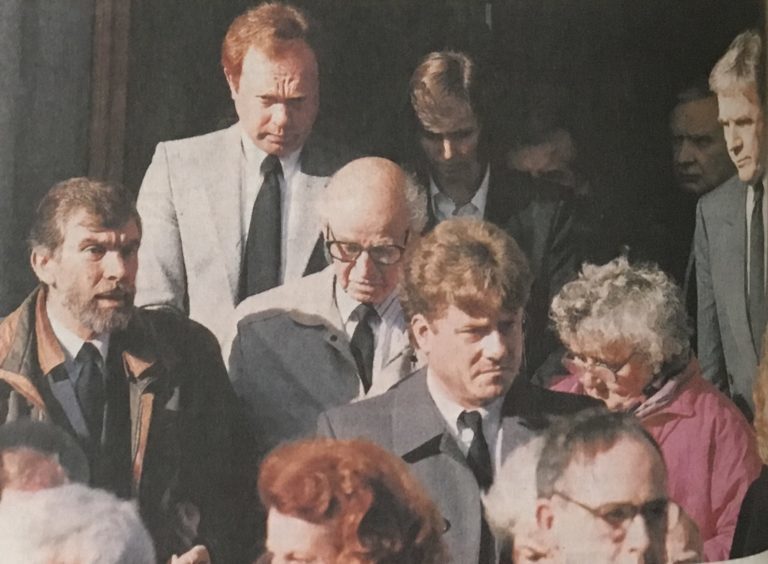 Scots violinist Ian Powrie played one of Andy's favourite pieces The Flower of the Quern and the hymns included Amazing Grace.
Old friends mingled with TV and theatre personalities in the church including Jimmy Shand, Johnny Beattie, Moira Anderson, Bill McCue, Joe Gordon and Dixie Ingram.
Flags in the town were flown at half-mast and a piper played A Scottish Soldier as the funeral procession made its way out of the church to a private service at the Parkgrove Crematorium in Friockheim.
Shortly after his death, a sheltered housing scheme in Arbroath was named Andy Stewart Court in his memory.
Andrew (Andy) Stewart was born in 1933 at Redlands Hospital for Women, Great Western Road, Glasgow.
When he was five years old, the family moved to Perth and then, six years later, to Arbroath, which became his adopted home.
He decided to train as an actor at the Royal Scottish Academy of Music and Drama in Glasgow, where he studied until 1954.
He became a successful recording artist, with international hits such as Donald Where's Your Troosers? A Scottish Soldier, The Road to Dundee and Take Me Back.
He found further fame as the compere of BBC Scotland's The White Heather Club, which ran for several years from the mid-1950s.
From the early 1960s onwards, he frequently and successfully toured Canada, the USA, Australia and New Zealand.
In retirement, he moved back to Arbroath.
Coming out of retirement in 1991, he began touring once again.
The night before he died, he was on the stage of the Usher Hall, in Edinburgh, doing his act with other artists to raise funds for the building of a children's hospice in Scotland.
Traffic jam sparked Hootenanny
The idea for Jools Holland's Hogmanay Hootenanny came about while caught in a traffic jam caused by Andy Stewart's funeral.
The town was brought to a standstill in October 1993 as the 59-year-old was laid to rest while the pianist, singer and founding member of Squeeze was on tour.
He said: "A strange but true story is that I was on tour in Arbroath when the idea for the Hootenanny was first mooted.
"We'd just heard on the news about Andy Stewart, who had been the face of New Year's Eve in Britain throughout the sixties.
"It was his memorial and on the news they were saying to avoid Arbroath because there were traffic jams."
When show producer Mark Cooper later called the musician asking about the possibility of a Hogmanay show, only one idea was in Holland's head.
"I was touring at the time and said to Steve, my tour manager: 'Go straight into Arbroath, I don't care about the traffic, we're having a cup of tea and we're paying our respects'.
"It was like the baton being passed on," said Holland.