Dundee United legend Frank Kopel's widow Amanda has hailed the success of a dinner which raised vital funds to find a cure for dementia.
Amanda Kopel is predicting the final total could be £8,000 after a treasure trove of signed Frank's Law shirts and sporting memorabilia went under the hammer at the stadium where the footballer's skills won him legendary status.
All monies raised will go towards supporting dementia research projects at Dundee University and a field study led by Dr Willie Stewart of the Glasgow Brain Injury Research Group who was in attendance on Saturday night.
Alzheimer Scotland will also be awarded a share of the funds to help improve care and support for people living with dementia and their families.
There was £6,103 raised on the night with more money still coming in and the online auction — which closes on Friday — is on course to make over £1,000.
"It was a fantastic night and I can't thank everyone enough," she said.
"I also can never repay Frank's Army for standing shoulder to shoulder with me and Frankie during that journey.
"Their support has been magnificent.
"I've always said I didn't do it all on my own,
"I had them behind me, encouraging me, spurring me on, especially on the really difficult days when I felt I couldn't go on.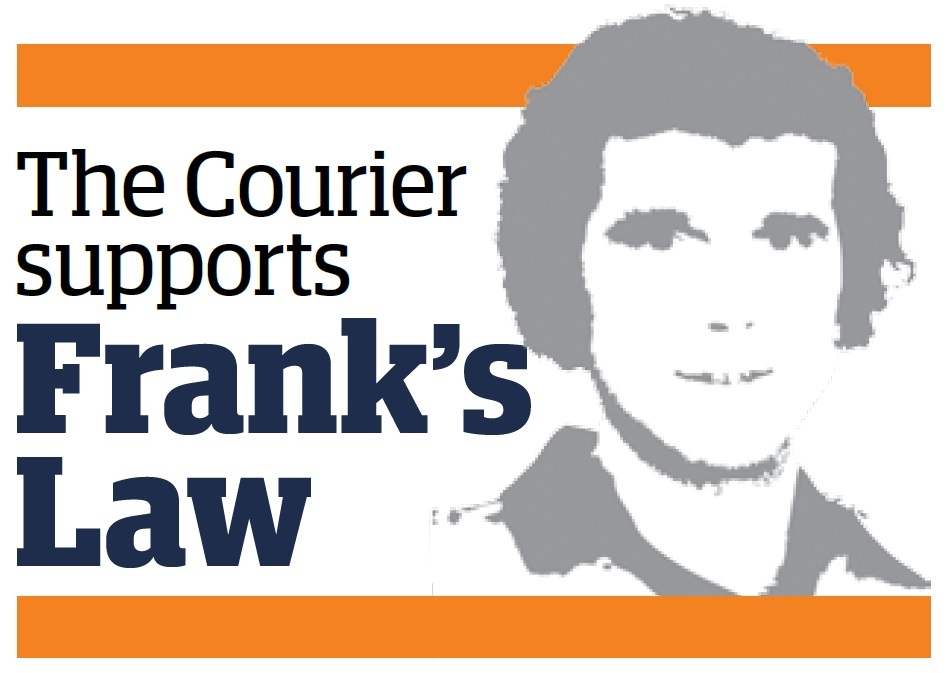 "As to the sporting family, who have all signed the shirts and other memorabilia, from not only football, but golf, tennis, rowing, rugby, cricket and royalty, I am totally overwhelmed by their support.
"Frankie not only played for both Uniteds (Manchester and Dundee) but he would be so pleased to know that he had united so many people to raise funds to find a cure from the disease which robbed him off his life."
Some of the items included Frank's Law shirts signed by top teams including AC Monaco, Everton, Fulham, and Wolves alongside one bearing the autograph of tennis superstar Rafa Nadal.
The squad of RSC Anderlecht also put their names on a shirt, an especially poignant gesture after Frank's famous goal against the Belgian side in the 1979 UEFA Cup.
The late strike against the continental outfit — who the player made his European debut for Manchester United against in 1968 — went down in Tannadice folklore as the "Arrow in Anderlecht".
Frank's Law, backed by The Courier, is due to come into force by April next year having been spearheaded by Amanda in honour of her late husband, who died in 2014 after a battle with dementia.
The former left-back, who began his career at Old Trafford, was eligible for just 19 days of free personal care before his death in April 2014, despite living with the illness for nearly six years.
The online auction, running until Friday, also includes a host of items bearing signatures from across the sporting spectrum.