A monstrous turnout saw hundreds of people start 2019 by braving the waters of the Tay in the annual New Year's Day Dook at Broughty Ferry.
Organised by Ye Amphibious Ancients Bathing Association, which is celebrating its 135th anniversary this year, the event saw dozens of people take the plunge in fancy dress, including people dressed up as Batman, Sherlock Holmes and even a Tyrannosaurus Rex.
Hundreds of spectators lined up around Broughty Ferry Harbour to watch the dook.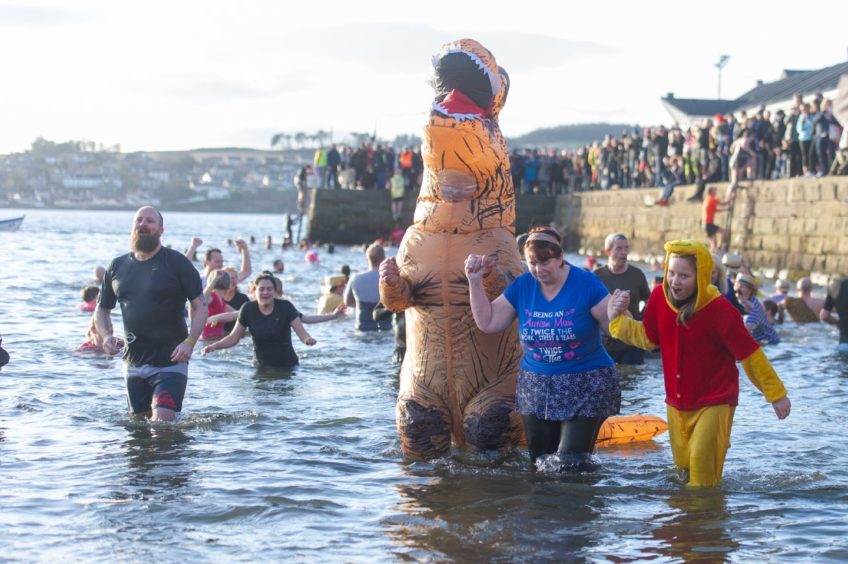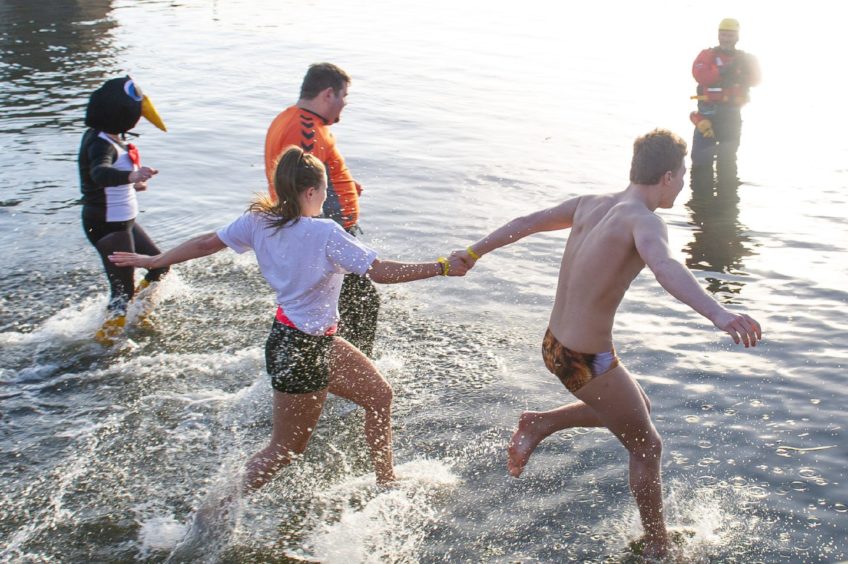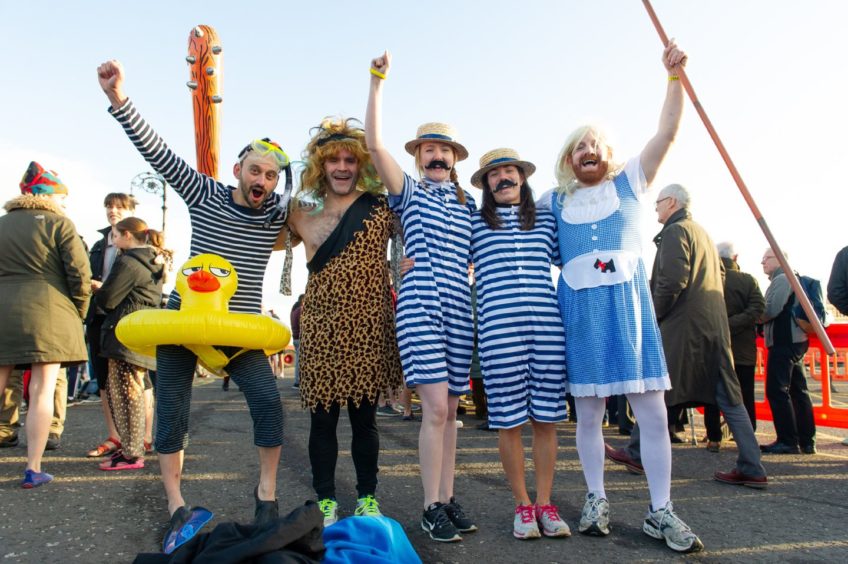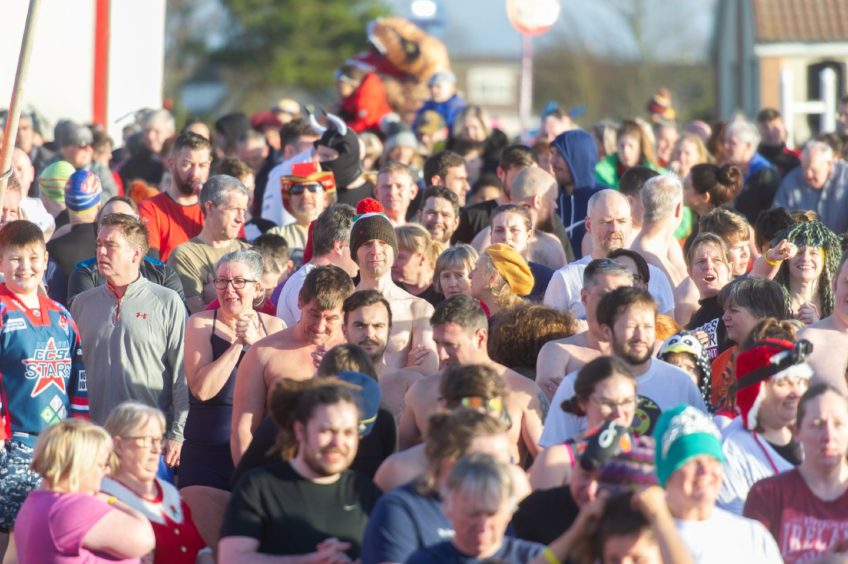 More than 80 people had registered in advance for the Dook, with more than 100 others signing up on the day itself.
They enjoyed perfect conditions for the event, with no wind and a relatively balmy water temperature.
Dook organiser and Phibbies life president Joyce McIntosh said: "The water temperature was 5.7C and the air temperature was about 4C so the water is slightly warmer.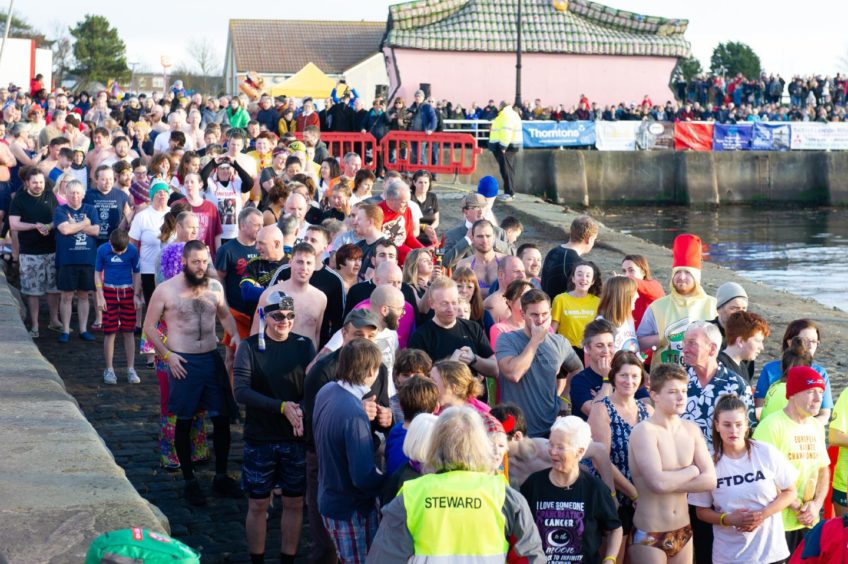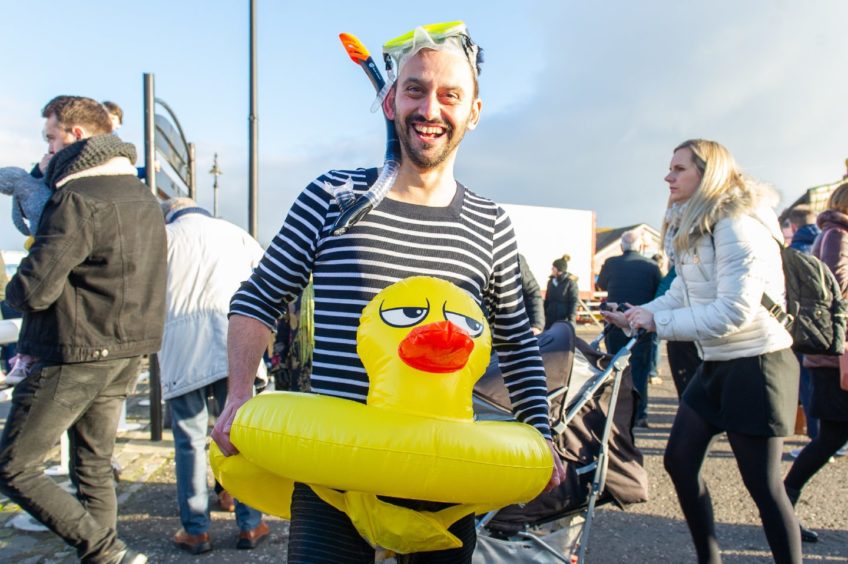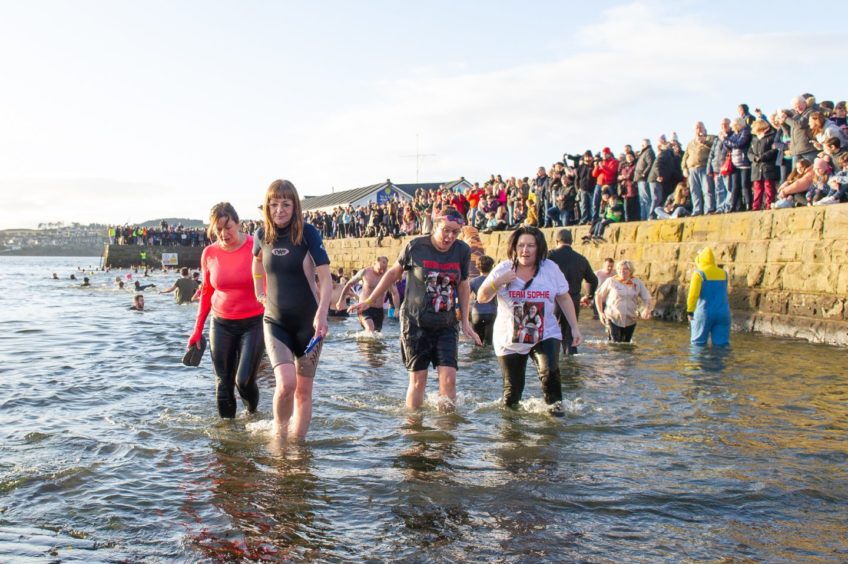 "We've got people here from Australia and from America – it's good to have an international flavour to it.
"When people come for the V&A and stay in the city centre it's good that there are other things for them to come and see."
The first Broughty Ferry dook took place more than 130 years ago and has taken place on New Year's Day every year since.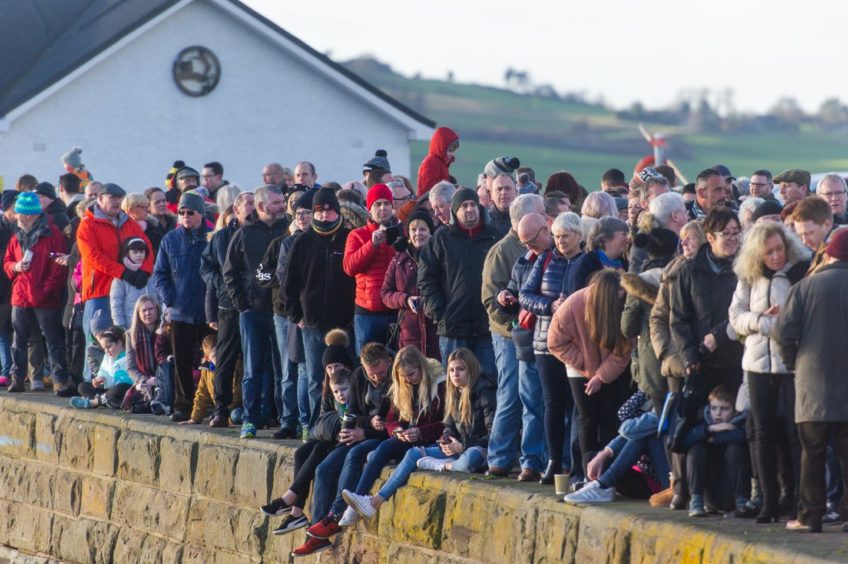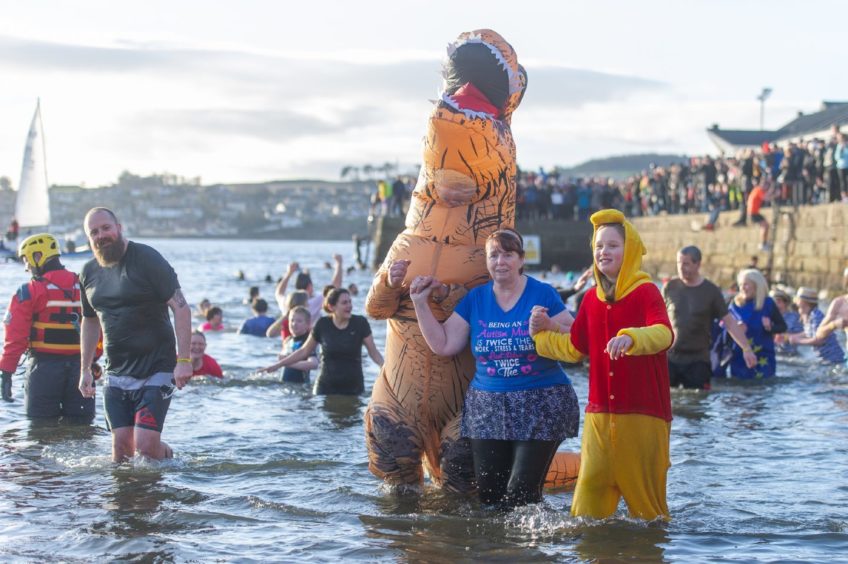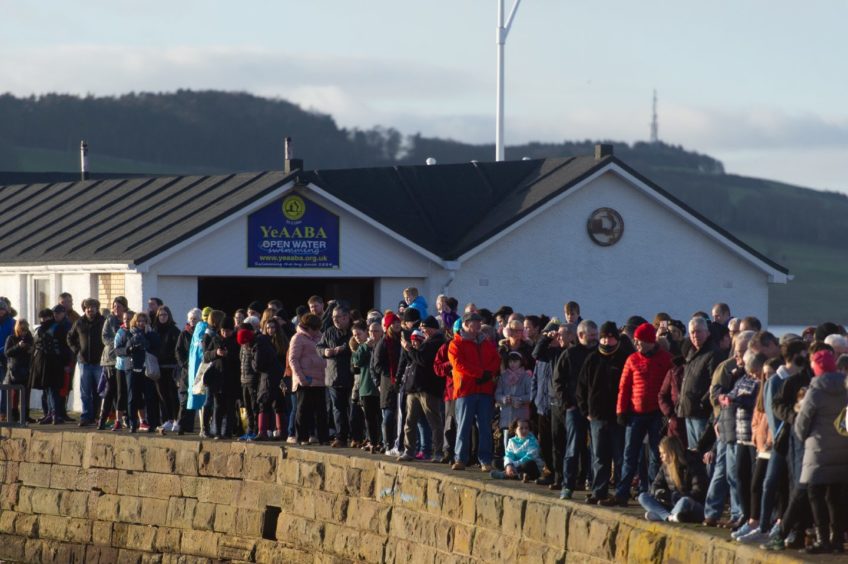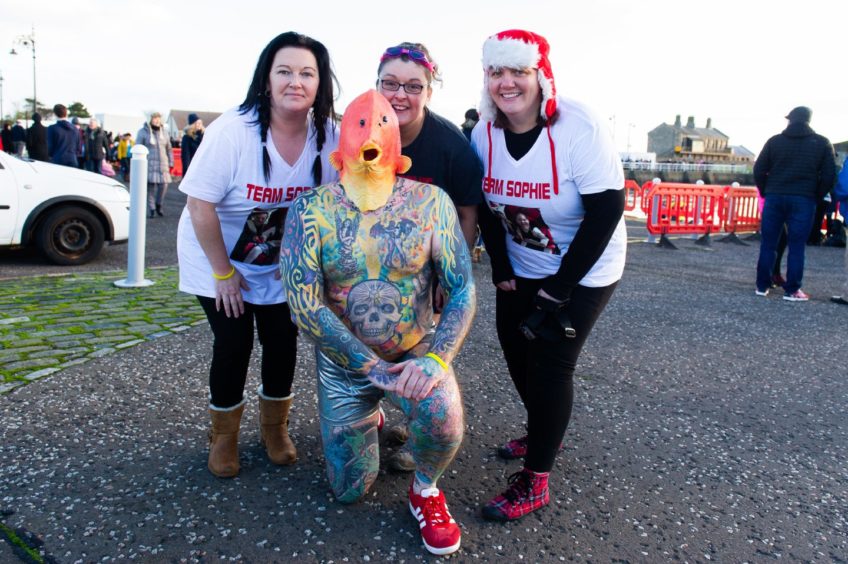 Depute Lord Provost Bill Campbell told the crowd: "This wonderful Dundee tradition is a great way to see in the New Year."
Gavin Monson from Cupar was among those who donned fancy dress for the dip.
Originally from St Louis in Missouri, osteopath Gavin dressed up in a Tyrannosaurus Rex costume, which towered above the other hardy souls taking the plunge.
He said: "You've got to have fun."
Also wearing fancy dress was Mike Hayes, 58, from Dundee.
He wore an Edwardian swimming costume and was raising money for The Attic Project in Kirkton.