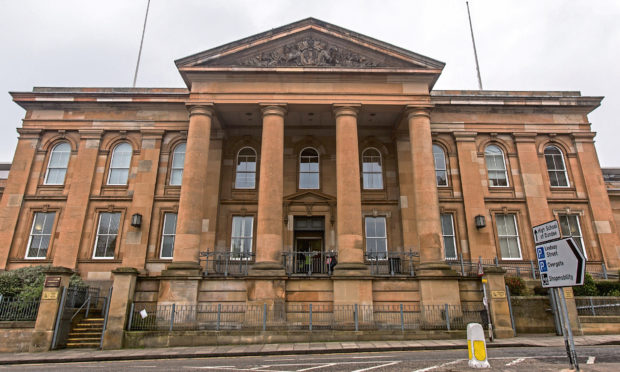 A Dundee mother-of-two described how her ceiling "caved in" after an allegedly fraudulent tradesman carried out work on her home.
Johanne Dickson took to the witness stand during the first day of the trial of Norman Hughes, who is accused of scamming six householders across Tayside out of £61,570 between 2014 and 2016.
Hughes, 36, of Abbey Road in Scone, denies six charges of failing to complete work and carrying out work in a "grossly negligent manner" in Dundee, Longforgan, Blairgowrie and Arbroath.
Ms Dickson told Dundee Sheriff Court on Thursday that she is still in debt after taking out a bank loan and spending her inheritance to pay the accused for £24,400 worth of work on her home in Sharps Lane.
She had initially hired Hughes to fix the roof on the property, which needed to be renovated before she could move in.
As time went on, he identified more and more issues in the house, with Ms Dickson agreeing to the work and paying him in instalments, the court heard.
Johanne Dickson said: "I ended up paying him around £25,000 in total, for everything.
"My gran had passed away and left money to my mum, and that was going to be used to pay for the work.
"We went one night to check the property and the whole living room ceiling caved in.
"The whole living room was swimming in water, the roof was hanging.
"The house was fine when we bought it.
"The second living room was meant to be plastered he had just skimmed it. It was all bumpy.
"The kitchen, at the time I was happy with it, but then I noticed there were gaps and holes, the shelves weren't put up in the cupboards, there were holes in the cabinets and the island was on the floorboards so it was moving all over the place."
The ceiling was later repaired, the court heard.
Ms Dickson maintained that when she tried to get in touch with Hughes to discuss the issues after the work was completed, her calls and texts went unanswered.
She told the court that she has since spent more than £4,000 on remedial work, adding:  "It has had an effect on me financially and emotionally.
"I'm still paying the bank loan back. It's cost me thousands and there's still (remedial) work being done.
The trial continues.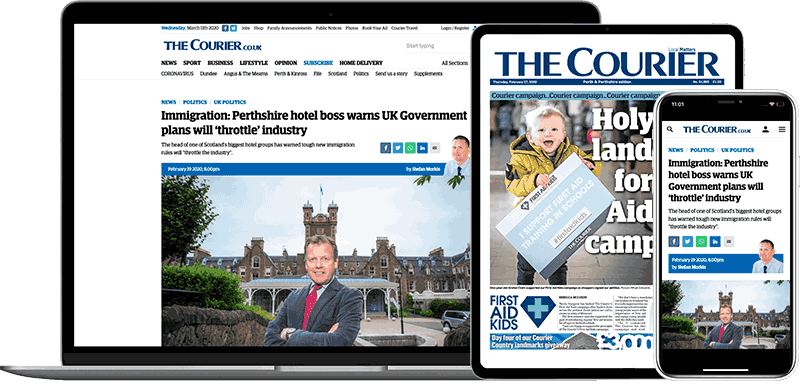 Help support quality local journalism … become a digital subscriber to The Courier
For as little as £5.99 a month you can access all of our content, including Premium articles.
Subscribe