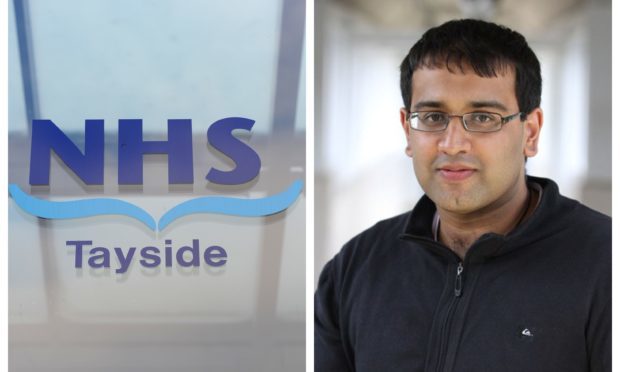 A "Whistleblowing Champion" is to take legal action against NHS Tayside over claims he was forced out after reporting allegations of bullying.
Munwar Hussain, who was an NHS Tayside non-executive board member, stepped down in October 2018 shortly after reporting allegations of systematic bullying of trainee doctors.
One junior doctor committed suicide, reportedly due to stress relating to the culture.
Another claim centred on reports of incorrect dosages of drugs being given to patients.
It is claimed Mr Hussain's allegations were ignored by bosses but Health Secretary Jeane Freeman refuted this and stressed they were "immediately followed up on".
Mr Hussain took on the role of Whistleblowing Champion in April 2018 and reported the bullying claims just a few months later.
He claims after raising the issues in the public interest, NHS Tayside ignored him and failed to act.
---
>> Keep up to date with the latest news with The Courier newsletter
---
During board meetings he was also allegedly ostracised and spoken to in a "derogatory" tone. Lawyers acting on behalf of the doctor say this amounts to detriments.
He eventually resigned following a period off sick with stress.
Acting on behalf of Mr Hussain, Ryan Russell, partner and head of employment at Tayside law firm Muir Myles Laverty, confirmed tribunal proceedings are now under way.
He said: "Irrespective of the outcome of this case, the public will judge whether or not sufficient action was taken in a timely manner in relation to the very serious allegations made.
"The issues were raised at the highest level in the Scottish Parliament and the tribunal will involve a forensic analysis of what did or did not happen.
"There has been a significant amount of interest in this case and many people will be watching how matters unfold".
Mr Hussain's action falls under whistleblowing claims under Section 47B and 103A of the Employment Rights Act 1996.
A preliminary hearing will be held to discuss case management issues on April 18 in Dundee.
A spokesperson for NHS Tayside said the health board cannot comment on legal matters.