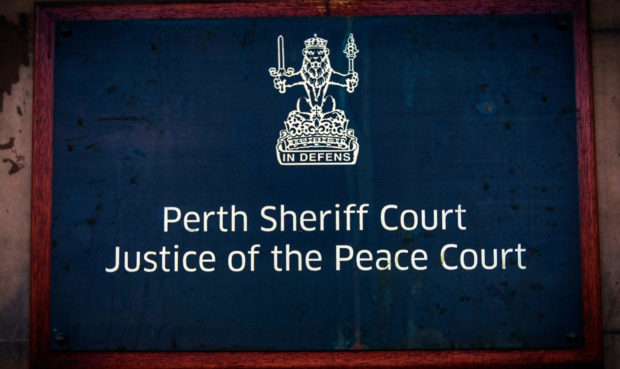 A sex pest chef who sent a picture of his private parts to a 15-year-old girl after finding her number on a waitress's phone has been placed on the sex offenders register.
David Robinson, 31, was also ordered to stay indoors every night between 7pm and 6am for the next nine months after he admitted sending the image.
Robinson – known as Rocky – was placed under supervision for almost two years after sending the unwanted image using the social media site SnapChat.
Perth Sheriff Court was told the teenager had never met Robinson and was extremely shocked to receive the explicit picture from him.
Robinson was working at the Salutation Hotel in Perth when he obtained the schoolgirl's mobile number.
He admitted intentionally making her look at a sexual image by sending her a picture of his genitals on November 6 2017.
At the time, the girl was just 15 years- old.
Fiscal depute Michael Sweeney told the court: "On November 5 he added the complainer's details on SnapChat. On November 6 she received a SnapChat from the accused stating 'bath time.'
"She did not reply. She then received an image of the accused's erect penis and the message 'just for you.'
"She saved the image using a screenshot and didn't respond.
"The accused then sent a SnapChat saying 'you saved it, so you must want it.' She replied 'no.'"
The girl did not initially tell her parents or the police but confided in a friend who discovered that her details had been added to Robinson's phone as well.
The police were subsequently informed and Robinson admitted during an interview that he had been responsible for sending the sleazy picture to a child.
Robinson, South Street, Perth, also admitted sending a threatening message to a 15-year-old boy on November 2 2017.
Robinson was also placed on the sex offenders register for 22 months yesterday.