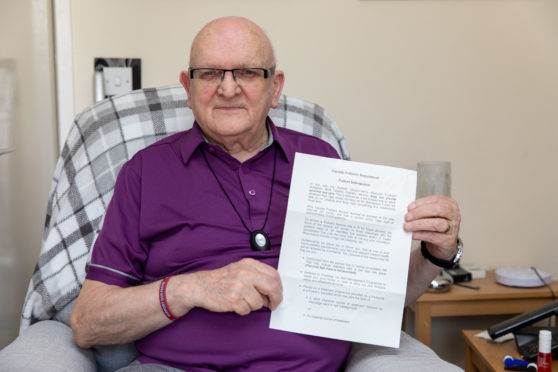 A pensioner has accused health workers of ignoring him because no one has visited him to cut his toe nails for five months.
Archie McCallum, 80, needs the service because he suffers from vertigo which causes him difficulties with his balance.
For the least three years, he has expected a visit every 12 weeks from Tayside Podiatry Department.
However, more recently Mr McCallum says the space between visits has stretched to around 16 weeks on average.
And he says he has now been told it will be next Wednesday before anyone can deal with him — 20 weeks on from his last session.
Mr McCallum, of Shiell Court, Broughty Ferry, lives alone and says he has been left to suffer in pain and distress.
He said: "It seems as if they want people to go private instead of using the NHS but not everyone can afford going private.
"If I call them up all you get is that they are sorry and it's because they have people off sick.
"I am 80-years-old and it seems as if they think the elderly will not complain and will just put up with it.
"They told me that a family member could do it but my daughter does not want to go near my feet."
Tayside Podiatry Department has written to Mr McCallum to say it will review his needs and the result could be one of several options.
Possibilities include discharging him from the service, a self management programme to give him or his family assistance in cutting the nails or regular visits by a podiatrist.
Perth and Kinross Health and Social Care Partnership, which manages the service, said it could not comment on individual cases.
A partnership spokesman said: "All podiatry patients are assessed taking into account their foot complaints in conjunction with any medical conditions which may put their feet at risk of developing complications.
"The outcome of the assessment acts as a guide to the podiatrist in determining the level and frequency of podiatry intervention required.
"The return periods between appointments are approximate and can be affected by factors such as maternity leave, sickness absence or difficulty in recruitment.
"Whilst the service endeavours to deliver appointments in line with the recommended treatment plan, there may be times when appointment intervals run over this recommended return period.
"The podiatry service's clinical priority is to patients most at risk of acute infection and ulceration and offers an emergency appointment system providing immediate access to a podiatrist to any patient who suspects such a problem has developed."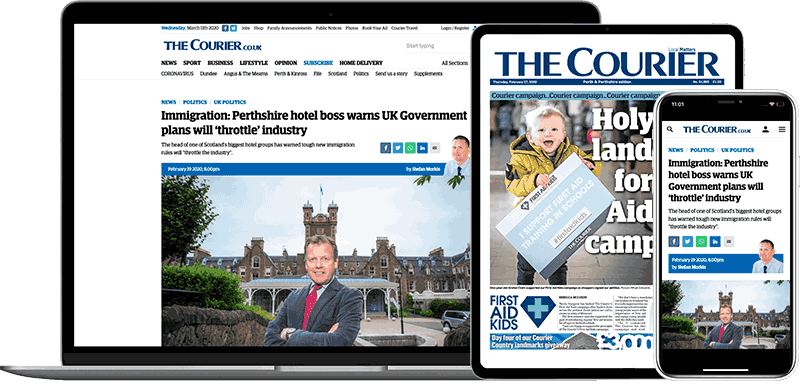 Help support quality local journalism … become a digital subscriber to The Courier
For as little as £5.99 a month you can access all of our content, including Premium articles.
Subscribe