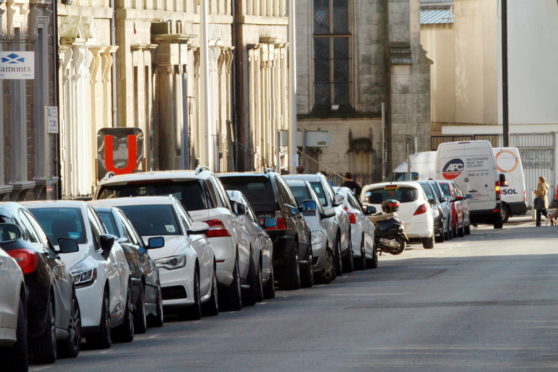 A woman's jealous ex-partner is behind bars after driving a van into the back of her car, ignoring a non-harassment order and threatening her new boyfriend as part of a stalking campaign.
Mark Crighton also sent the woman a hand-written letter and arranged for a drink to be delivered to her table at a restaurant at which she was dining on Valentine's Day.
He did so just a day after being released on bail under the condition he was not to approach or contact his former partner.
The 32-year-old also caused another man to be permanently disfigured by grabbing his throat, throwing him against a wall and punching him in the face.
He was given a two-year jail sentence for the assault and a series of concurrent sentences totalling 11 and a half months for the offences relating to the woman.
Crighton admitted that between April 1 and 6, 2017, at Stack Leisure Park, Harefield Road and Gallagher Retail Park, he engaged in a course of conduct causing his former partner fear and alarm.
He pled guilty to shouting, swearing, uttering threats of violence and using his van to block the woman's access to her car, while on two bail orders.
Between February 14 and 15, 2017, he breached a bail order banning him from contacting or approaching the woman.
Crighton, of Flemming Gardens, admitted a separate charge of engaging in a course of conduct causing fear and alarm on the same date, by entering his ex's parked car without her consent and refusing to leave when asked.
On the same day, he ordered a drink for her at Porter's Bar and Restaurant  and arranged for it to be sent to her table, as well as arranging for a hand-written letter to be delivered to her at Rockwell Gardens.
On February 12, 2017, Crighton had repeatedly made phone calls to Christopher Knight, which were threatening and abusive in nature.
A separate non-harassment order was made on June 7, 2017 in an attempt to keep him away from his ex-partner but Crighton was traced by police at her home address and in her company on November 7 of that year.
On July 15, 2018, he assaulted Derek Shannon to his severe injury and permanent disfigurement at South Tay Street.