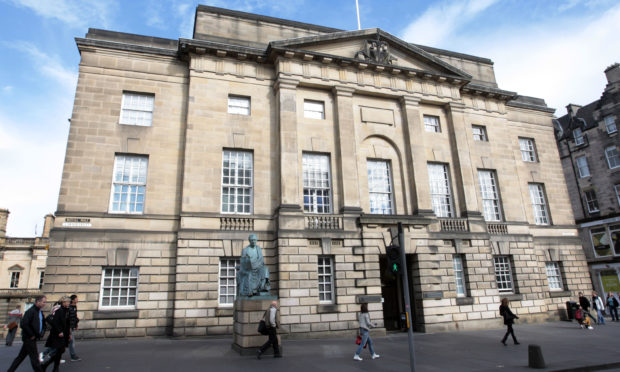 A window cleaner who repeatedly raped a vulnerable woman during a decade of sexual exploitation was jailed for eight years.
David West assaulted and raped the woman, who was incapable of consenting because of a mental disorder, at addresses in the Dundee area.
West, 70, knew his victim through working at his trade and was finally caught by a relative of the woman.
The woman told the High Court in Edinburgh: "I don't want to see him again ever in my whole life."
West, formerly of Archer Street, Dundee, had earlier denied raping the woman on various occasions between January 2007 and May in 2017, but was found guilty of two charges of rape spanning that period.
A judge told West that he had committed the offences against "an extremely vulnerable woman" and added the offending "involved the manipulation and exploitation of your victim."
Lady Wise said: "It is clear from the evidence at your trial that your behaviour was predatory."
The judge told West: "You reprehensible behaviour has caused your victim considerable anxiety and suffering."
Lady Wise said she took account of West's age and lack of previous offending and that he was assessed as posing a relatively low risk of sexual re-offending.
She told West that he would be on the sex offenders' register for the remainder of his life.
The judge earlier told jurors at West's trial that some of them may have found the evidence in the case "distressing and difficult to listen to".
The woman said he had cleaned windows at her flat and added: "He would want to come to my flat and pester me. He encouraged me to let him in."
The woman said there were occasions when just she and West were in the flat and she felt scared.
West told the court: "The two of us were consenting adults."
He denied that he was "just using" the woman for sex. He said: "She was okay with it."
Defence counsel Matt Jackson said he was invited by West to apologise to the woman and added: "He will have a number of years in prison to reflect on what he has done and what he has done wrong."
Mr Jackson said the conviction represented "an extraordinary fall from grace" for the grandfather of five.