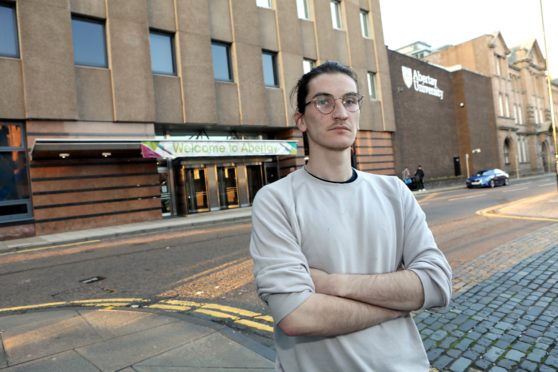 A Dundee man has been left penniless until September — because he applied for benefits too early.
Tam Wilson, 26, applied for Universal Credit (UC) on the day his two-year contract as president of the Abertay Student's Association came to an end on June 28.
Despite making it clear he would not be getting any further payments for that role, his claim was rejected.
But he did not know that until 4am on Sunday morning — more than four weeks after he applied.
"I was up quite late on Saturday night, into Sunday morning, and I got an email saying my account had an update," he said.
"But it was just to agree to some new terms. Then another notification came through about an hour later, but it was the same thing.
"I then went to log in again a little later as I was eager to see what I would be getting, but it then said I was getting nothing. It was brutal."
And now Tam, who grew up in Kirkcaldy, has been told he has to go through the application process again and will not get any payment until September 3 at the earliest.
He is looking into getting a crisis loan from the council in the meantime.
Tam said: "It was late in the evening that I applied, so if I waited a matter of hours for the contract to actually be finished this would not have happened.
"I have been doing a lot in the last few weeks to keep myself busy as I can suffer from depression and anxiety, but to get a message like that takes the wind out of your sails.
"It's frustrating because I feel like I have done everything expected of me.
"The reason I applied so quickly was because a few years ago I was going for Job Seeker's Allowance, but I took about five days to get round to doing it at the time.
"This changed what I was owed and when I got paid so I didn't want this to happen again this time.
"The process feels purposefully malicious to force you into a low-paid job to get you out of their system."
Tam, who lives alone in the West End in a private tenancy, had already told his landlord he will be ending his lease in a few months as he was looking for work in Glasgow.
He has now been forced him to push that forward as he cannot afford his next rent payment, which is due in a matter of days.
Tam admits he is lucky as his girlfriend and other friends will let him stay with them until he gets back on his feet.
"I know I am in a dire situation, but for people who don't have anyone they can rely on they could end up homeless," he added.
A Department for Work and Pensions spokeswoman said Tam's wages meant he did not qualify for UC,
"Mr Wilson's declared earnings over more than £1,300 meant he had no UC entitlement," she said.
"He was made aware that he could apply for an advance payment, he didn't take up that offer.
"We have spoken to him to clarify the position on his claim and to offer further advice.
"UC is a force for good and more than two million people are now receiving support. With UC, people get financial help if they're unemployed, in low-paid employment or unable to work.
"People can get their first payment on day one of their claim as an advance and we continue to make improvements — in the past year the number of people being paid in full and on time has risen to 95%."
Tam strongly refuted the DWP's claim that he rejected any advance payment offer.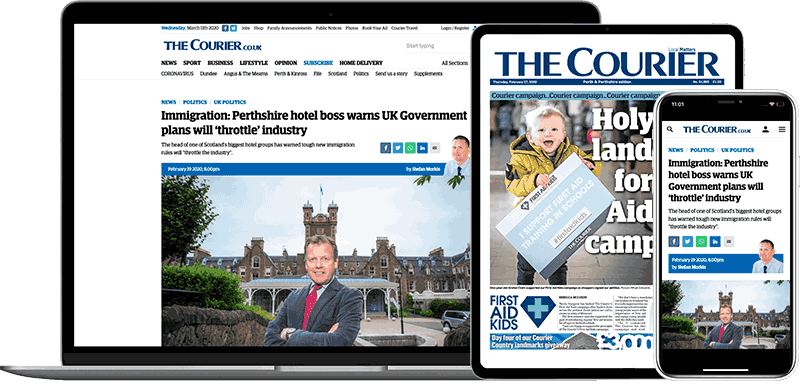 Help support quality local journalism … become a digital subscriber to The Courier
For as little as £5.99 a month you can access all of our content, including Premium articles.
Subscribe