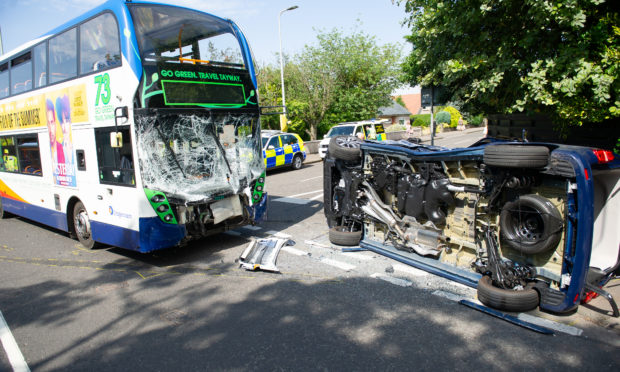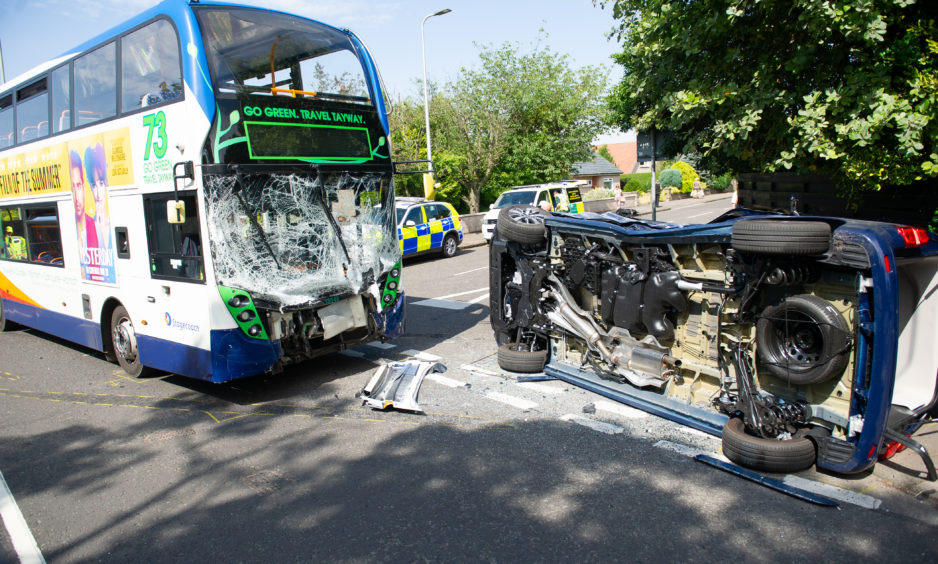 A Broughty Ferry councillor has called for CCTV cameras to be placed at a "notorious" junction after a recent accident led to five people being taken to hospital.
A collision between a bus and a people carrier at the junction of Strathern Road and Fairfield Road, resulted in five American tourists needing hospital treatment.
Councillor Craig Duncan has called for more to be done to prevent further accidents happening on the road.
He said: "The roads and transportation team have told me they only get informed when very serious accidents take place there but I have seen many minor bumps and scrapes taking place at the junction.
"The team say the number of serious accidents has actually been decreasing but that doesn't make it a safe junction.
"For that reason, I think the council should look into ways to improve safety there.
"One way might be installing CCTV cameras so that the road can be monitored. Then, driver behaviour can be assessed and appropriate action taken."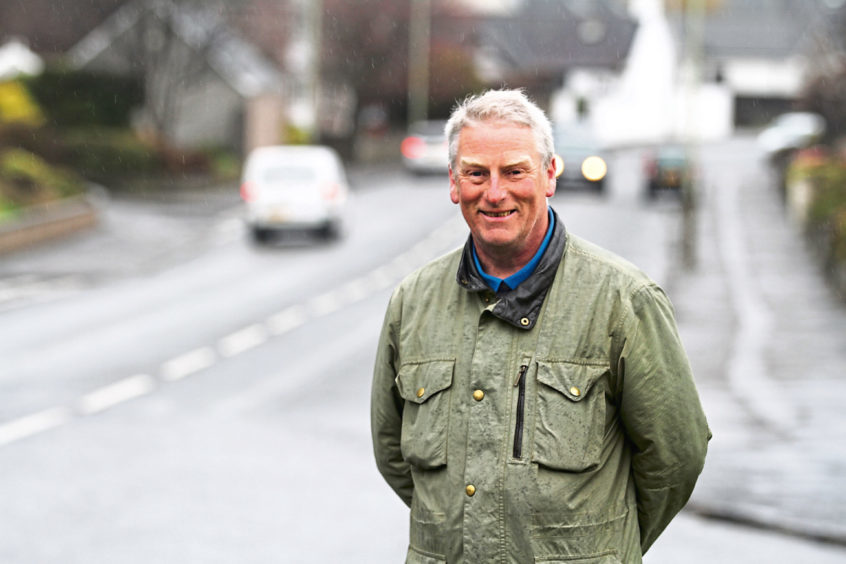 The windscreen of the double decker bus was smashed and the people carrier was knocked on to its side in Tuesday's accident. A Stagecoach spokeswoman confirmed they will be assisting in the police's investigation.
Mr Duncan said: "The recent incident underlines my point that we need to be monitoring this junction at all times.
"This is a section of road that many residents have contacted me about. They have several ideas with what to do, including putting traffic lights in place or a roundabout.
"I'm open to anything that would help, but I think some CCTV would help us better understand what is going on there. Once we know what's going on, we can start taking action.
"Some people will say that there's no such thing as a bad road, only bad drivers, but the reality is that we can't keep on doing nothing as accidents like this are happening."
Mr Duncan also suggested build outs as a traffic calming measure when vehicles approach the junction.
He said: "There is already some to the south of Strathern Road, so maybe some on Fairfield Road will help."
A Dundee City Council spokesman said: "While CCTV is only used for light controlled junctions to monitor traffic flow, we are keeping the position at this crossroads under observations."