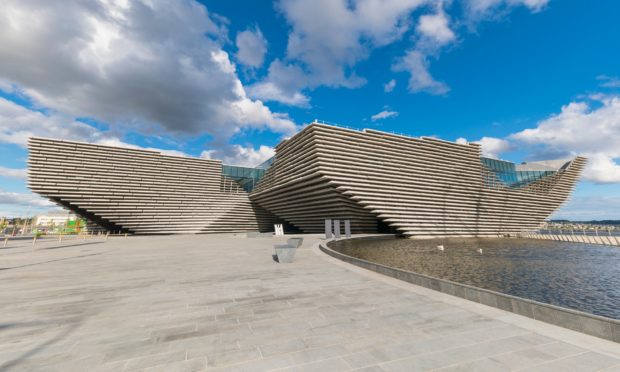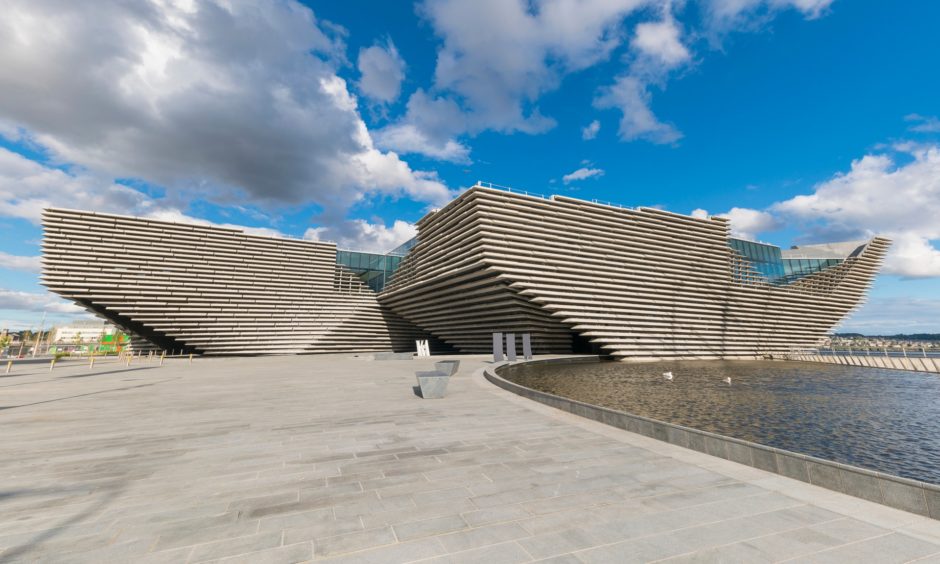 The construction of new hotels in Dundee to cater for visitors to the £80.1 million V&A has made it more difficult for bed and breakfast owners in the city to compete for customers, it has been claimed.
A Broughty Ferry guest house owner told The Courier that while the opening of the V&A "has to be a good thing for Dundee" and would hopefully help attract more investment, the so-called "V&A effect" had so-far failed to impact positively on businesses like his which had "definitely been less busy" since the high profile tourist attraction opened a year ago.
Visit Scotland figures analysed by The Courier show that when the V&A opened in September 2018, hotel occupancy rates (including bed and breakfasts) in Dundee were down 6.36% on the same month the previous year.
That negative trend continued until positive spikes of 6.6% and 6.79% in January and March this year respectively were followed by drop offs again towards the start of the summer.
The B&B owner, who asked not to be named, said that while many of his guests visit the V&A and most have made positive comments about how much Dundee has improved in recent years, there was a feeling amongst many B&B owners in the city that a year on from the V&A opening, perceived economic benefits had so-far been disappointing.
"We are definitely less busy as we cannot compete with all the new hotels," he said.
"We have had some rooms with people saying that they have come for the V&A, but not as much as we had thought.
"We have a button on our website offering a discount code if the guest is going to the V&A. This is for us to see if guests are booking for the V&A. But not one person is taking up that offer. That said most of our bookings come through Booking.com etc so we cannot ask everyone if they are booking especially to go the V&A."
The Courier recently reported that plans to transform the 177-year-old Custom House into a luxury hotel at Dundee Docks had been scrapped after its owners suggested the market has become saturated.
A number of new hotels have opened in recent years, including Sleeperz at Dundee train station and Hotel Indigo at Blackscroft.
Malmaison and Hampton by Hilton also opened in 2014 and early 2017 respectively.
The surge was sparked by excitement surrounding the £80.1 million V&A Dundee which opened in September 2018.
Asked about hotel occupancy and the impact of the V&A on the city, Alan Ross, convener of Dundee City Council's city development committee said: "By any measure Dundee is currently enjoying a boom time for tourists. Those who come for the day as well as people who choose to spend more time here.
"The first six months of this year saw an increase in the number of visitors staying in the city overnight and at the same time a rise in the number of hotel rooms available for them to stay in.
"While it is true that the number of rooms marginally outstripped the number of people of staying in them, reflected in the almost flat occupancy rate, this is a symptom of the market's confidence in Dundee as a destination and a far better position to be in than not having enough hotel rooms to accommodate the thousands of people who want to come to the city and enjoy its attractions."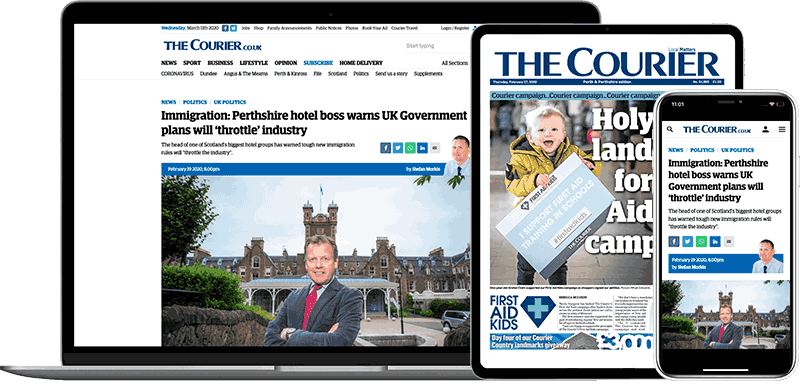 Help support quality local journalism … become a digital subscriber to The Courier
For as little as £5.99 a month you can access all of our content, including Premium articles.
Subscribe