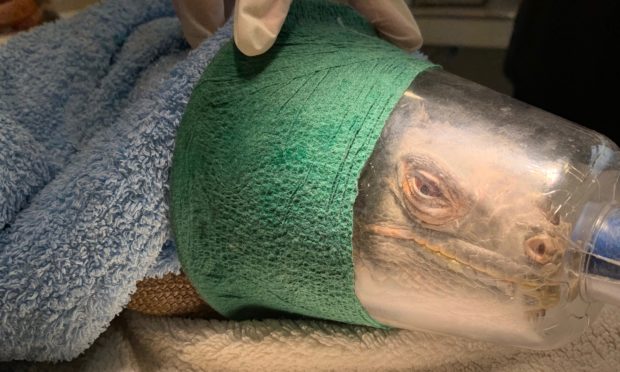 Two iguanas needed stitches after a rumble between the reptiles at St Andrews Aquarium.
Aquarium manager John Mace was unable to explain why the normally docile creatures came to blows, forcing staff to intervene and break up the melee.
The scrap between the male and female lizards resulted in them both requiring veterinary treatment.
Mr Mace said: "I've no idea what they were fighting about, they've never fought before, but we needed to seek veterinary treatment for both of the iguanas.
"In their scuffles, they have managed to pierce each other's delicate reptilian skin and, because it doesn't heal as easily as human skin, they have both required stitches.
"We've been running an October marketing campaign called Mischief in the Making which is largely centred on the naughty antics of our monkeys, penguins and seals.
"Perhaps they were feeling that they weren't getting enough attention as a result, but suffice to say, they are now at the top of my list as aquarium mischief makers."
Both iguanas are expected to make a full recovery. Although usually laid-back animals, iguanas can be territorial.