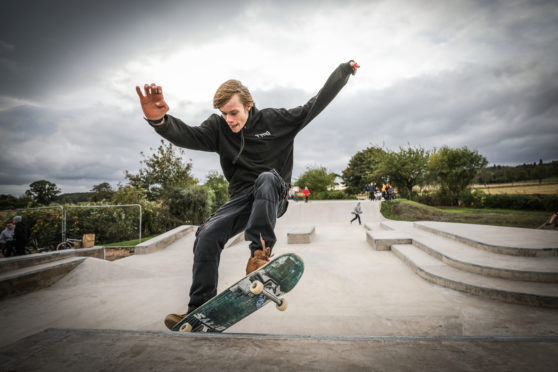 Skateboarders and BMXers have celebrated the launch of Tayport's new £160,000 skatepark.
It follows a six-year community campaign to raise funds for the facilities at Cross Green Park, which also include a children's play area, opened two years ago.
And the project will continue with a parcour area, which is next on Tayport Top Park Group's wishlist.
Stephanie Forbes from the group said: "The next phase is creating a parcour area. It will be one of only three in Scotland, and the only one in north east Fife."
Around £55,000 was obtained from the Fife Leader programme, an initiative supported by the Scottish Government and the European Union.
Stephanie said it was not clear what will happen to the Leader programme after Brexit.
"It's fortunate that we got that when we did," she added.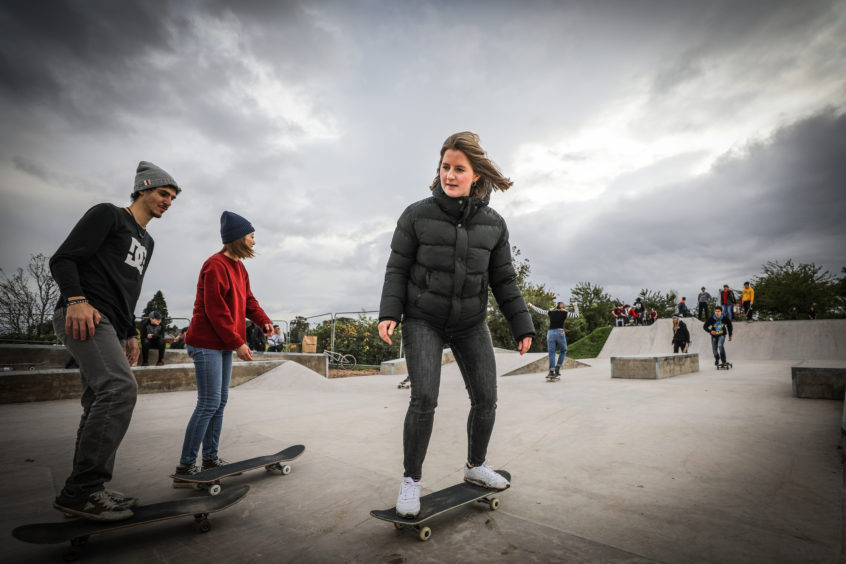 She said one of the aims of the project had been to involve as broad a cross section of the community as possible.
"That's what's really exciting about it," she said.
"Today we've got four-year-olds up to adults and it's really nice to see such a wide range of ages.
"It's really important that young people have somewhere to go that doesn't cost anything and keeps them fit and active, and is outdoors."
She described the atmosphere at the opening day as "fantastic", adding: "It was nice to see young people who had started at 14 and are now 20."
She also thanked local organisations who had supported the project, adding that there were too many to list.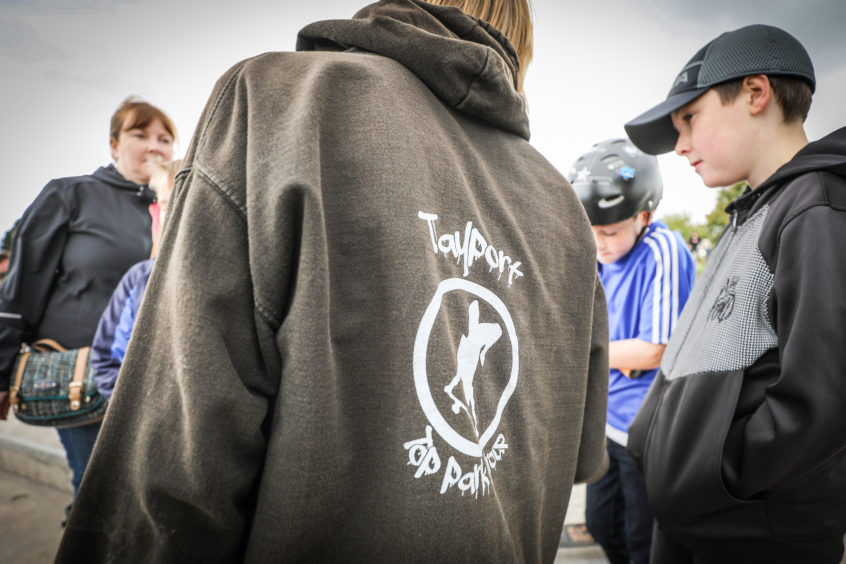 Special mention went to Dundee store Ozzys for providing prizes for competitions held on the launch day, and also Yorkes of Dundee and Procaffeinate from Perthshire for supplying snacks and refreshments.
Ramps at the old skatepark had to be removed two years ago after safety concerns were raised.
Part of the area had already been closed off and it was feared someone could get hurt if children kept using the equipment.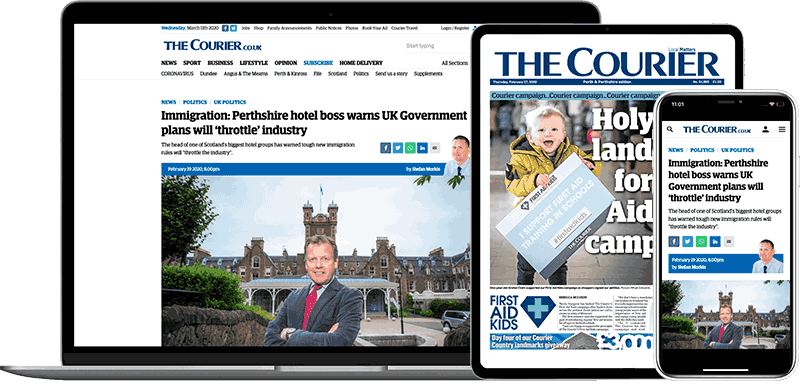 Help support quality local journalism … become a digital subscriber to The Courier
For as little as £5.99 a month you can access all of our content, including Premium articles.
Subscribe